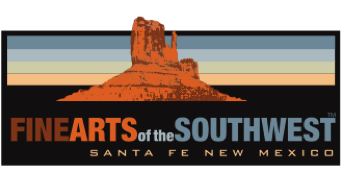 © 2010-2021 by Fine Arts of the Southwest, Inc. All rights reserved.
Unauthorized reproduction or use is strictly prohibited by law.

A beautiful vintage Navajo or Pueblo red Mediterranean branch coral and turquoise
tab necklace, circa 1940's
Was there ever a more beautiful combination than turquoise and red coral?
Certainly not in the area of Southwest jewelry, there isn't. And this luscious necklace is proof positive.
The necklace is composed of 19 perfectly-cut and matched pieces of deep red natural Mediterranean branch coral, each piece being about 11/2" in length and 1/4" in width. Coral of this deep red color and in branch pieces this large is increasingly rare and difficult to find. Interspersed between the coral branches are 16 hand cut and finely faceted turquoise tabs or nuggets and at the top of the necklace there are two small turquoise beads. The turquoise pieces appear to be from an assortment of fine Nevada mines, two look like Lone Mountain spiderweb and the others appear to be Blue Gem and Royston. All of these are excellent and beautiful varieties.
It is impossible to tell if this piece was Navajo or Pueblo made although historically the Pueblos generally do have a slight preference for the deeper red "oxblood" color of coral like this while the Navajo have generally preferred the lighter more orange-y cantaloupe color. A coral necklace such as this would be a prized possession in either Navajo or Pueblo culture and a symbol of individual and family wealth and prestige.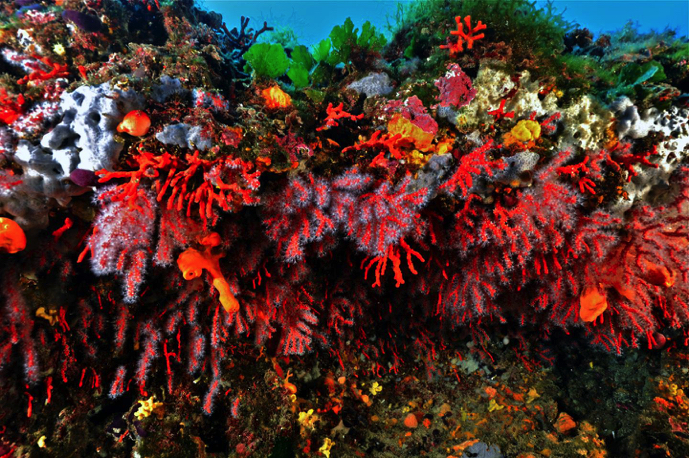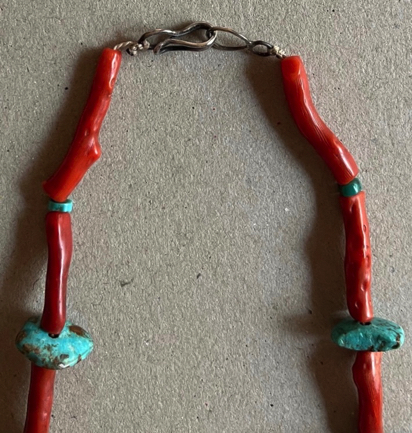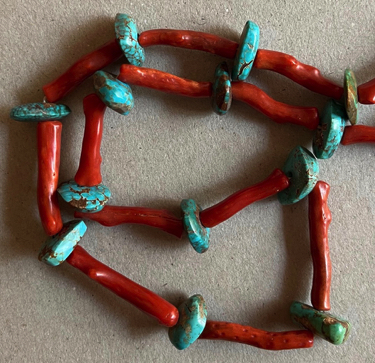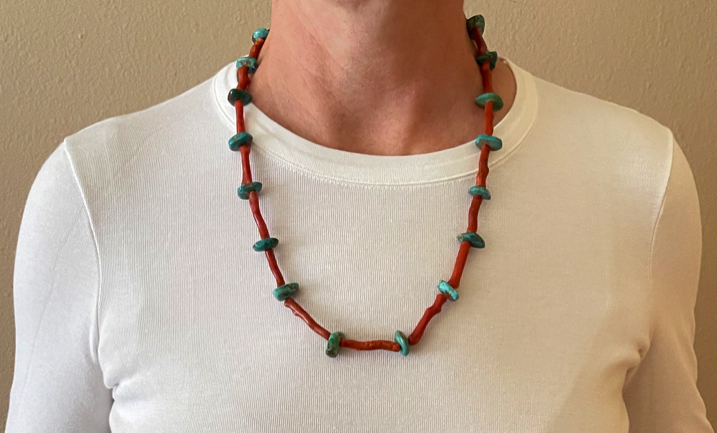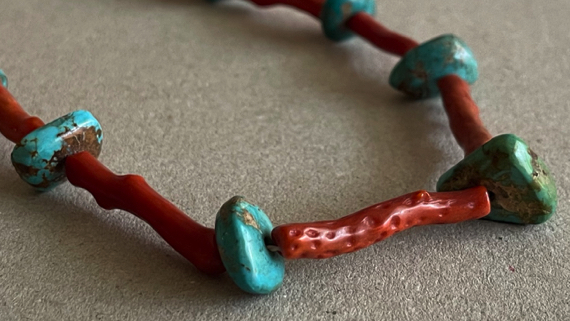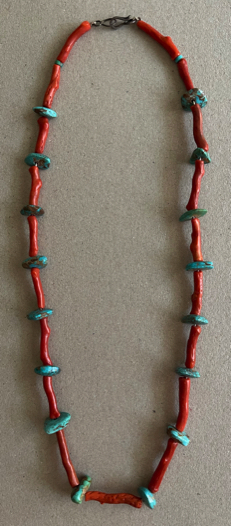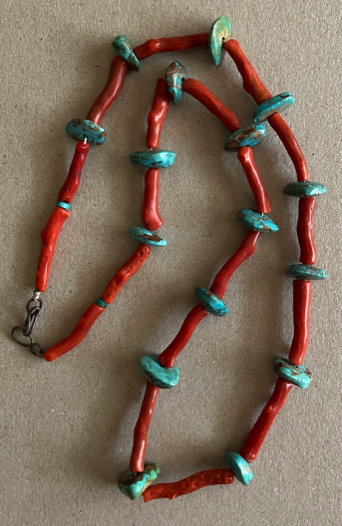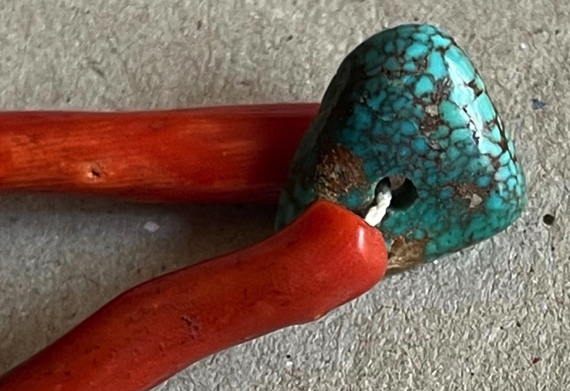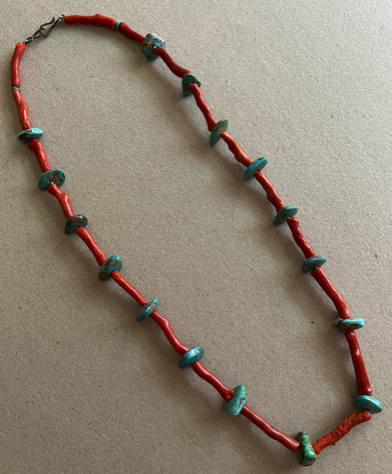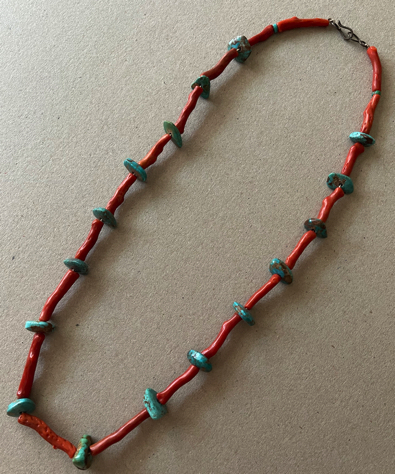 The necklace is finished with a simple silver hook and eye clasp and it measures 11 3/4" in length from the top of the
clasp to the bottom of the coral when lying flat on a table. The circumference end-to-end when completely opened up is 25". The necklace weighs a very comfortable 49 grams or 1 3/4 ounces and it is in excellent original condition and has a wonderful smooth surface patina from age and wear.
This necklace is a lovely, elegant, supremely attractive and incredibly easy to wear piece which could be as easily worn
with a little black dress to a fancy cocktail party as with a t-shirt and jeans to the corner grocery store. For a kick, try wearing this to the annual Santa Fe Indian Market one day and see what kind of attention it gets and how many offers to purchase it you get.
Price $1,375
Corallium rubrum (Mediterranean Red Coral)
Mediterranean red coral was traditionally valued for its supposed capacity to ward off evil. Amulets of the material were hung around babies' necks. For collectors, the most popular presentation was in the natural tree shape in which it grows underwater, mounted on a base of gilded silver, stone (here, alabaster), or wood. This example, dating to the 19th century or earlier, has been left unpolished.
Photo and text source and © The Walters Museum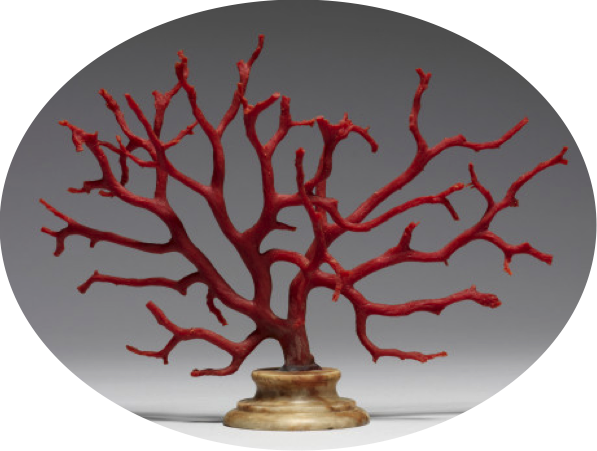 Corallium rubrum (Mediterranean Red Coral)
Photo source and © Universitat Autonoma de Barcelona