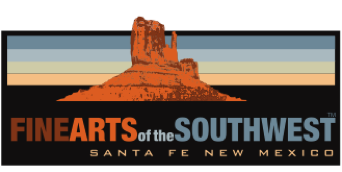 © 2010-2022 by Fine Arts of the Southwest, Inc. All rights reserved.
Unauthorized reproduction or use is strictly prohibited by law.

An exceptionally fine historic Navajo "Second-Phase" style ingot-silver belt buckle, c. 1910-1915
Sometimes the best things come in small packages (think of Jan Vermeer's 9" by 8" "Lacemaker" painting for example) and this buckle is absolute proof of that. This is the real, old, pure, Navajo silver deal, dripping with total goodness and complete authenticity.
This piece was made in the traditional Navajo silversmithing manner of melting down a quantity of American and/or Mexican silver coins and casting them into an ingot-silver "slug" which was then subsequently hammered out to form the body of the buckle. When the smith had the shape he wanted he decorated the buckle with extensive repousse, stamp, file and chisel work; all incredibly pure and phenomenally well done.
Even the various tooling marks on the piece are beautiful! The entire buckle has a marvelous, almost hand-carved quality to it. This is definitely a true connoisseur's piece, you don't really have to know much to know this is good but the more you know, the better you know it is! Even the buckle's hand-wrought silver tang is a tiny work of art.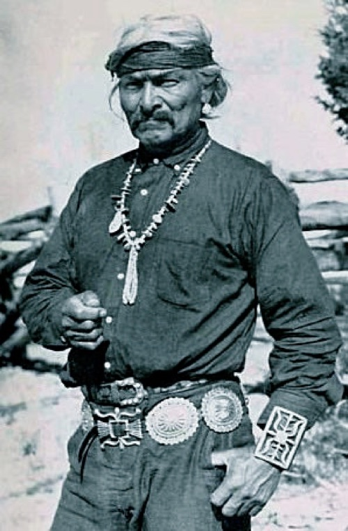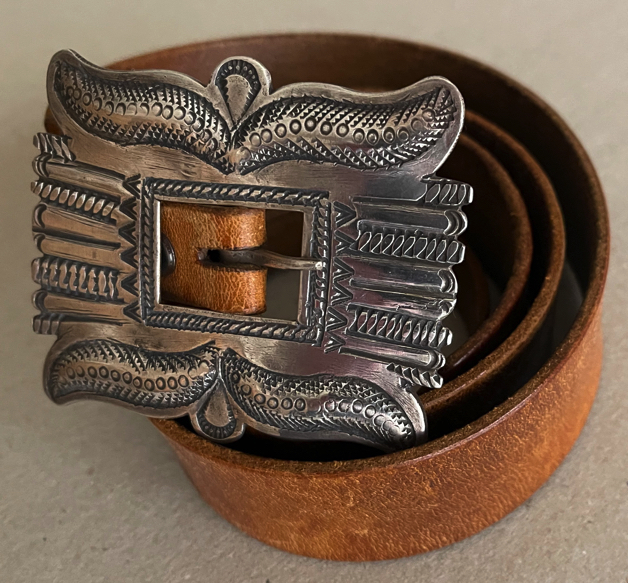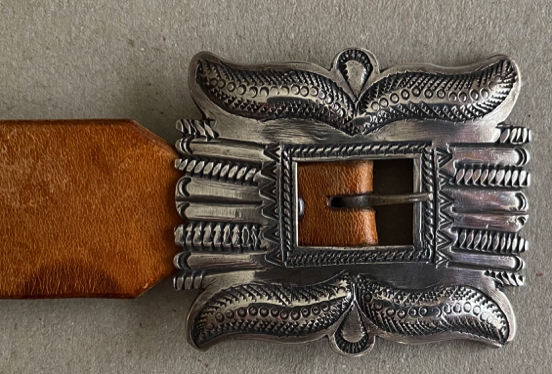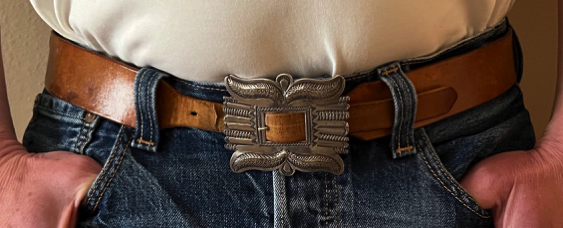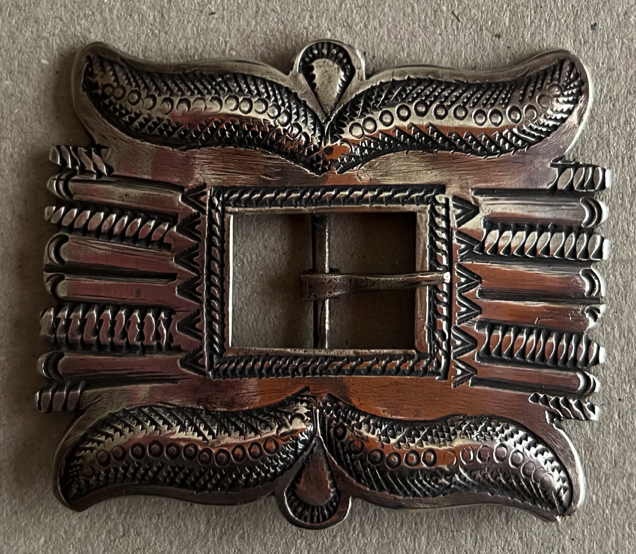 It's very likely that this piece was originally made to be part of a Classic-Period Navajo 2nd Phase silver Concho belt, c. 1895-1915 such as the one shown in the photo above. The buckle measures 3" in width and is 2 1/2" in height and is just shy of 1/8" in thickness. It weighs 45 grams or 1 5/8 ounces, substantial for its size. It will accept a leather belt strap of up to 3/4" in width. The buckle is in excellent original vintage condition with very nice age-appropriate wear and a fine soft patina from age and use.
Wear it on a great old Navajo concho belt or by itself on a nice leather strap. Either way, you'll be sure to
impress yourself and your friends and demoralize all your detractors with this stunning and rare piece.
Price $1,950
Please note that the leather belt shown here is for demonstration purposes only and is not included
in the sale of the buckle. If desired, we can recommend an excellent custom leather belt maker in Santa Fe.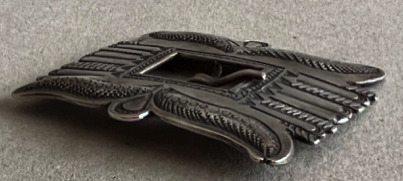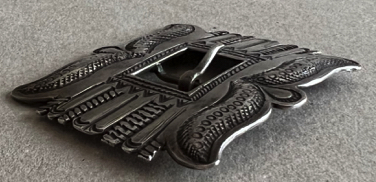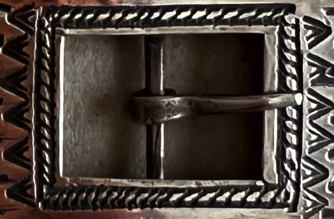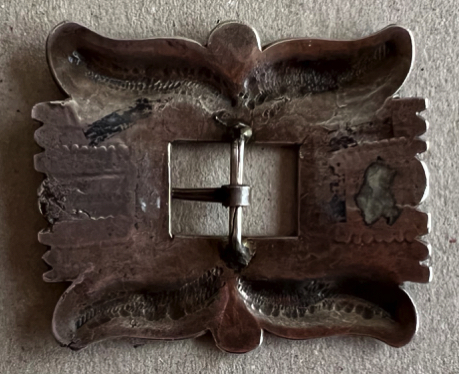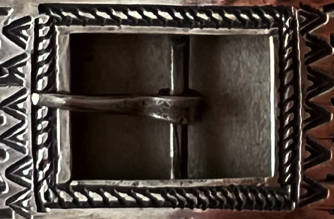 Photo source and © John Adair, "The Navajo and Pueblo Silversmiths"