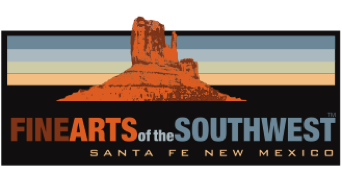 © 2010-2021 by Fine Arts of the Southwest, Inc. All rights reserved.
Unauthorized reproduction or use is strictly prohibited by law.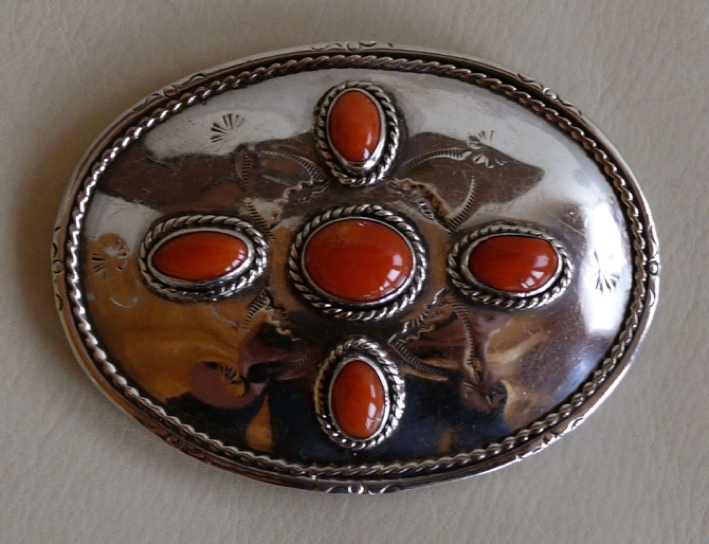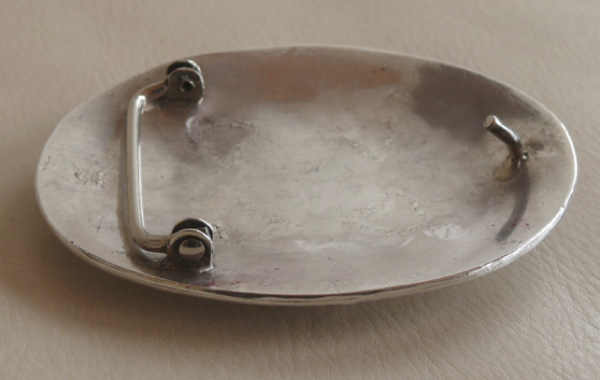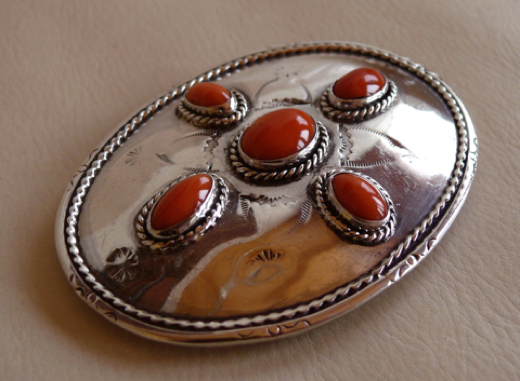 A Navajo silver belt buckle with
five large red coral stones, c.1940's
This buckle is a real stunner! A large, oval-shaped silver buckle set with five absolutely fabulous Mediterranean red coral stones, of a quality and color you just can't find anymore. The buckle measures a full-sized 3 1/2" in width and 2 5/8" in height and will accommodate a belt of up to 1 3/8" in width. The buckle weighs 72 grams or 2 1/2 ounces.
The silver buckle is decorated with simple and elegant stampwork around the stones and silver twisted-wire ropework and delicate stamping around the perimeter. The five coral stones are each set in plain silver fold-over bezels with very finely-detailed silver-wire ropework surrounds. An incredibly elegant and striking piece which would work equally well for a man wearing jeans or a woman in a black cocktail dress.
Price $1,375