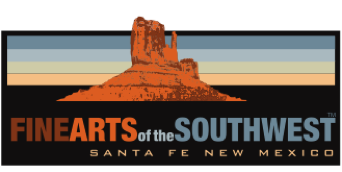 © 2010-2021 by Fine Arts of the Southwest, Inc. All rights reserved.
Unauthorized reproduction or use is strictly prohibited by law.

A beautiful six-strand Navajo coral and silver tube bead necklace, c. 1930's-1940's
This is the kind of wonderful old Navajo coral bead necklace that has virtually disappeared from the marketplace these days. It is simple, elegant, beautifully crafted of large Mediterranean cantaloupe-colored coral tube beads with 25 very finely-crafted large Navajo silver tube beads interspersed throughout.
Necklaces such as this were very highly prized by the Navajo people as an important indication and display of personal, family and clan prestige and wealth and they were worn on all important occasions as well as for normal everyday wear.
The necklace measures 13 1/4" in length from the top of the traditional cotton Pueblo-style wrap to the bottom of the coral beads measured while lying flat on a table. The necklace circumference all the way around is approximately 25". The coral and silver beads measure from 1/4" to 7/16" in length. The necklace weighs a substantial, yet very comfortable to wear 99 grams or 3 1/2 ounces.
The necklace is in excellent original condition with a fine, soft patina from age and use. This necklace is a timeless and elegant piece equally appropriate for casual or dress wear, clearly classic, completely historic yet totally modern-looking at the same time.
Price $2,900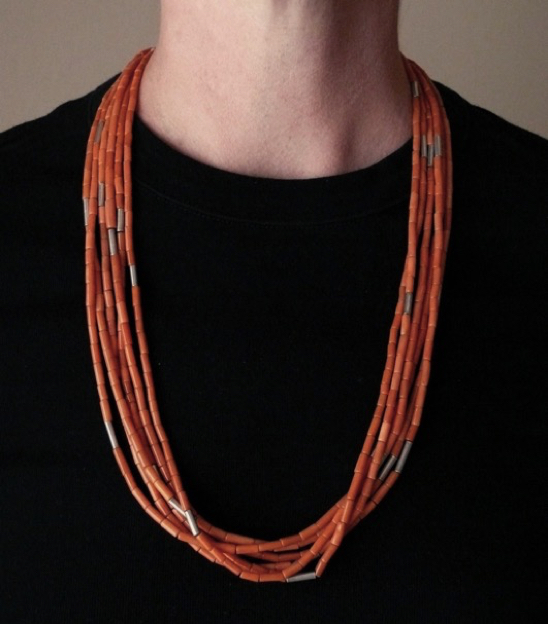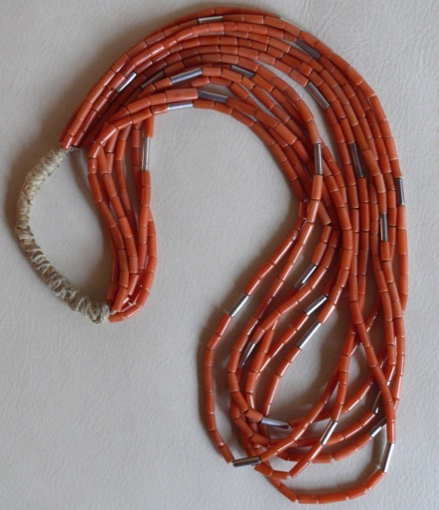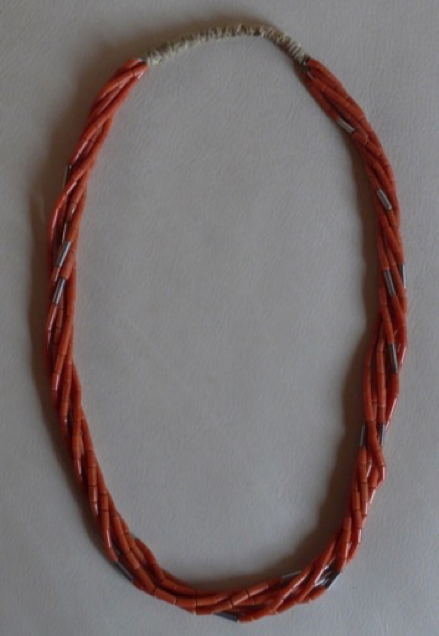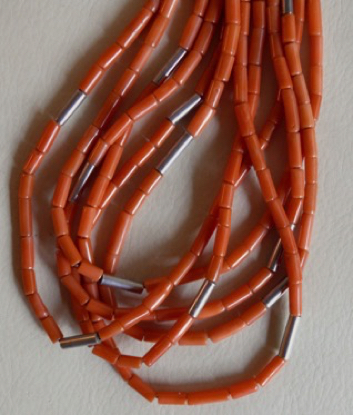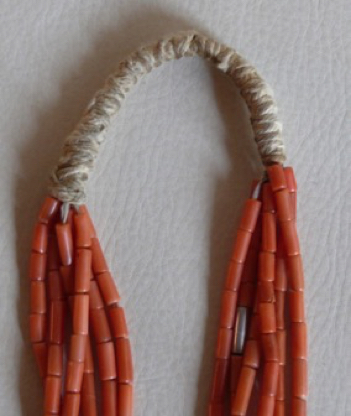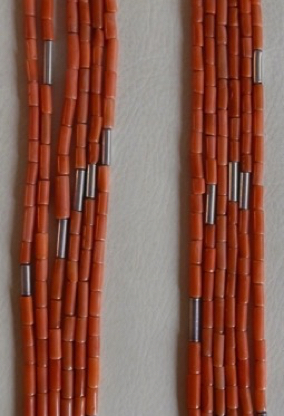 Navajo family dressed in their finery including silver, turquoise and coral necklaces, c. 1930's.
Photo source and © the Santa Fe New Mexican