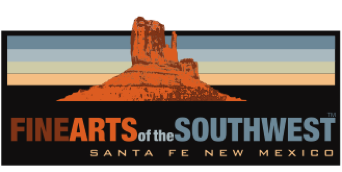 © 2010-2022 by Fine Arts of the Southwest, Inc. All rights reserved.
Unauthorized reproduction or use is strictly prohibited by law.

A very fine vintage Navajo tufa-cast
ingot-silver bracelet set with three beautiful turquoise stones, c.1940's-1950's
A very unusual and especially striking design, this marvelous bracelet features three beautiful, hand-carved, nicely-matched brilliant blue asymmetrically-shaped turquoise stones, each of which is set in an old-style "foldover" silver bezel upon its own rectangularly-shaped polished silver platform panel. These three panels form the center portion of the tufa-cast silver shank.
The bracelet's silver shank was traditionally made from a quantity of silver coins or a previously cast silver ingot or "slug". The silver was melted then poured while red-hot into a carved tufa stone mold. The cast silver shank was then beautifully decorated with finely-detailed crescents of stampwork between the three platform panels which hold the turquoise stones. The finely-applied stamp work designs accentuate the polished silver and stones of the three panels perfectly. We are not sure which turquoise Mine these three stones are from, they appear to be either Bisbee or Morenci Arizona. We give Bisbee a slight edge here, but whichever, they are a lovely clear and penetrating blue color.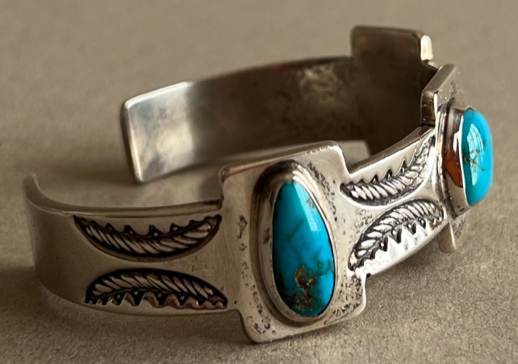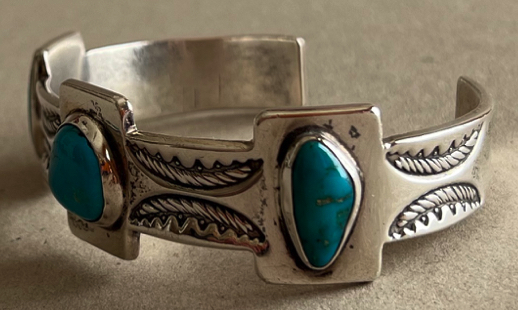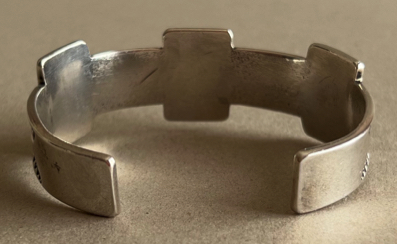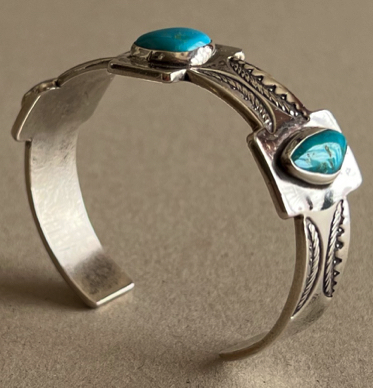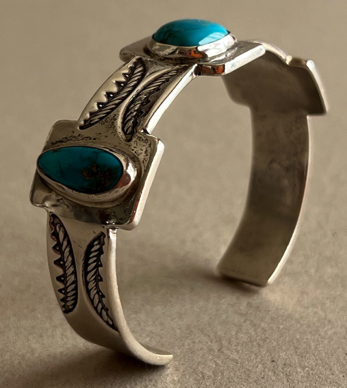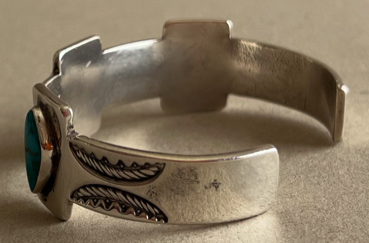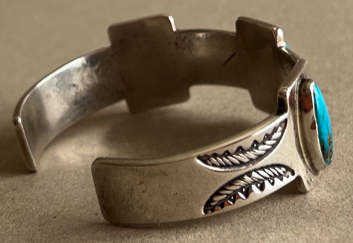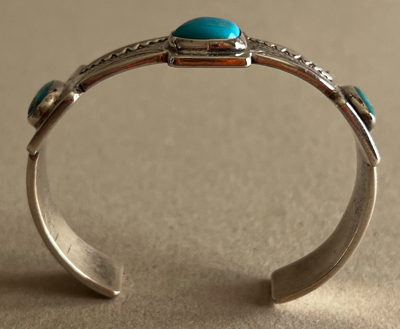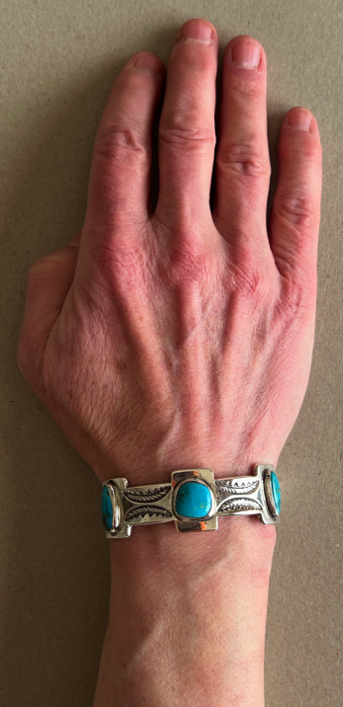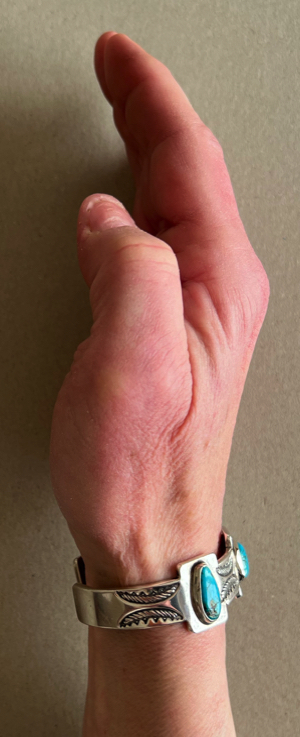 The maximum width of the bracelet at its three widest points is 7/8". The rest of the silver shank is 1/2" in width and the entire shank is just a whisker under 1/8" in thickness. The bracelet's inner circumference is 5 7/8" end-to-end and the gap between the terminals is 1 1/8" for a total interior circumference of 7". The bracelet weighs a very comfortable and easy to wear 49 grams or 1 3/4 ounces. The bracelet is in excellent original condition. There is the tiniest hairline crack in one of the side turquoise stones, but it poses no problem at all. There is also a lightly scratched-in set of letters which might be an old Indian Trader's code or a former owner's initials inside the bracelet which reads "D U K".
This is a particularly beautiful and distinctive-looking bracelet which would be a real pleasure to own and wear. You will certainly get more than a few admiring glances.
Price $1,575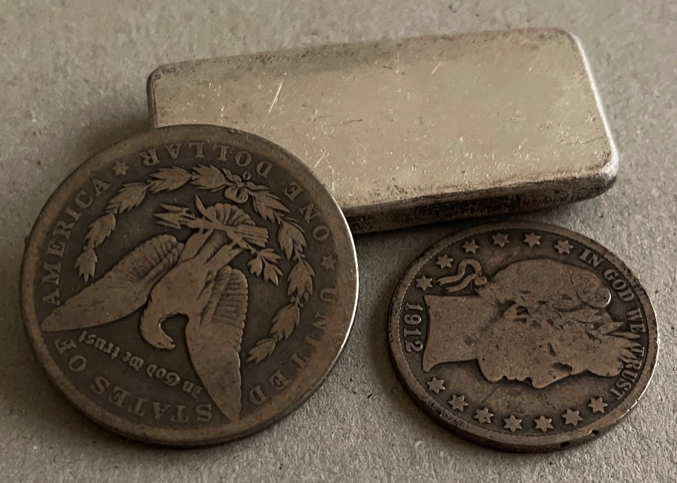 A cast ingot-silver "slug" and old American silver coins of the types used to make this bracelet.