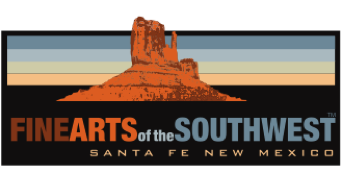 © 2010-2022 by Fine Arts of the Southwest, Inc. All rights reserved.
Unauthorized reproduction or use is strictly prohibited by law.

An unusual and very striking Navajo tufa-cast ingot-silver cuff bracelet, c. 1930's-50's
One of the most interesting and finely-crafted historic Navajo tufa-cast silver cuff bracelets we have ever seen.
This bracelet is a tour de force of the painstakingly difficult traditional Navajo technique of tufa-casting in silver. The cast silver shank is large, thin, even and strong yet delicate— all ideals that the silversmith strives for in mastering this demanding technique in which there is absolutely no room for error, one slip, a slight underpour or slight overpour of the red-hot molten silver and the cast will be completely ruined.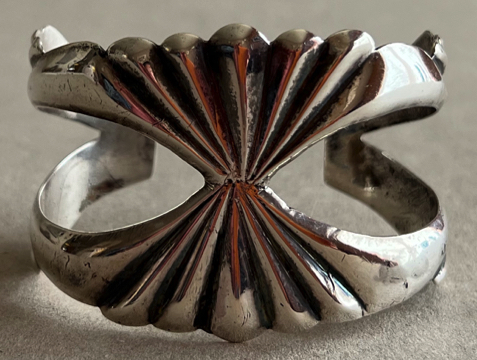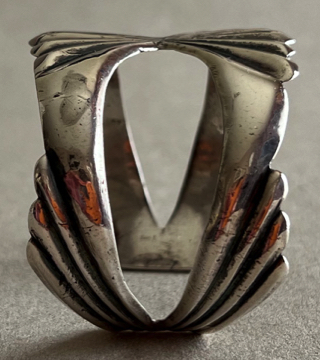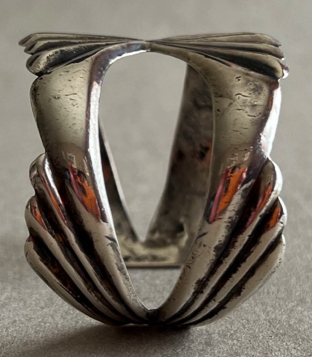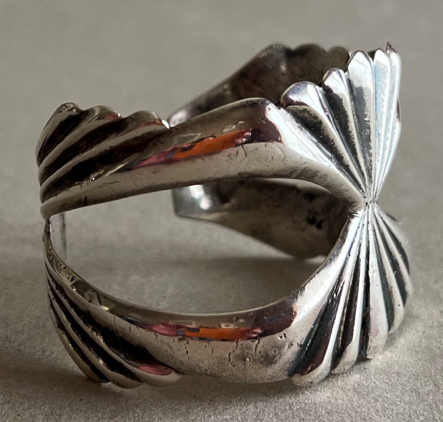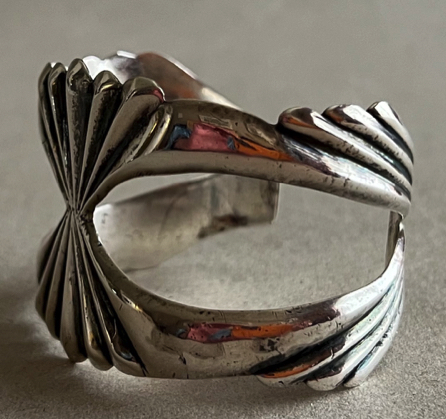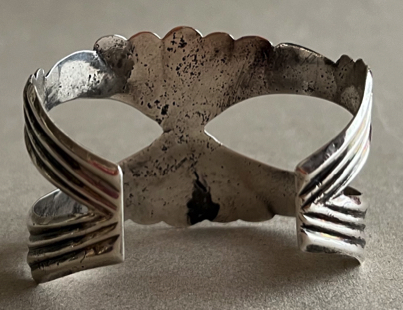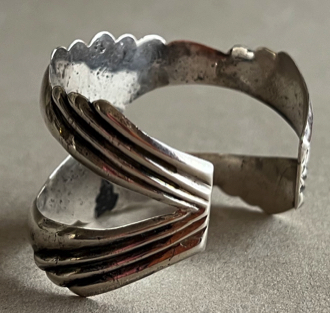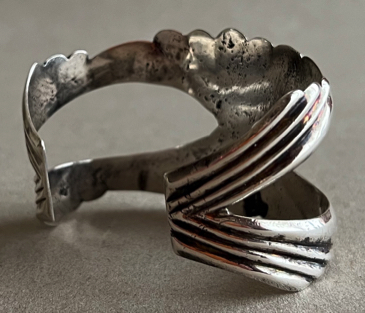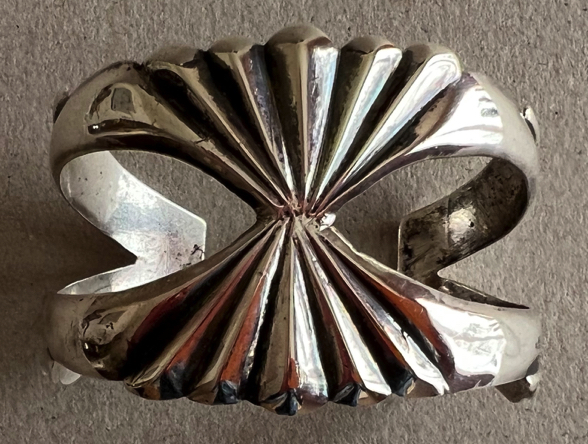 This piece has a uniquely Modernist look and feel with its dramatic swooping cut-outs on each side
and its three raised panels of ridges in the bracelet's center and at each terminal.
The bracelet measures a sizable 1 13/16" in width at its widest center point tapering down to 3/4" in width at the terminal ends. The inner circumference end-to-end is 5 3/4" and the gap between the terminals is 1 1/8" for a total interior circumference of 6 7/8". The bracelet weighs a very comfortable 54 grams or 2 ounces and it is in excellent original condition with a lovely surface and soft patina from age and use.
This exceptionally striking and distinctive-looking piece is a serious head-turner, definitely one for the record books!
Price $1,550