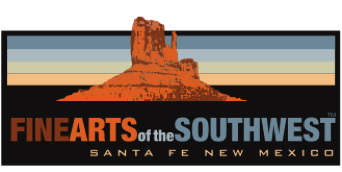 © 2010-2021 by Fine Arts of the Southwest, Inc. All rights reserved.
Unauthorized reproduction or use is strictly prohibited by law.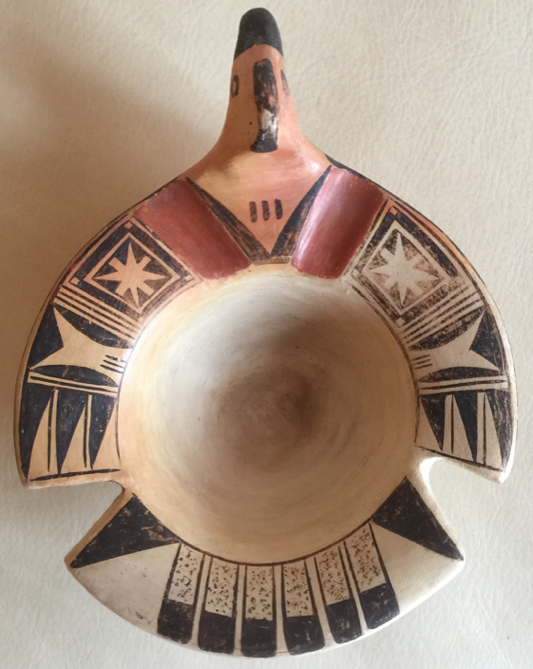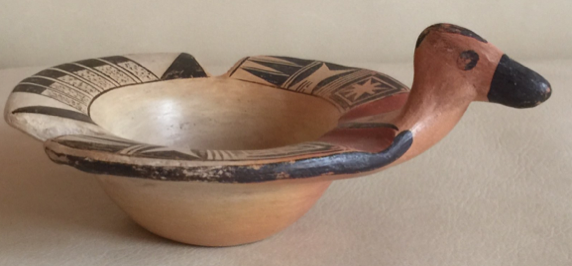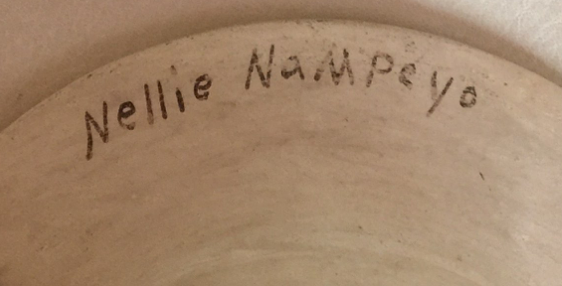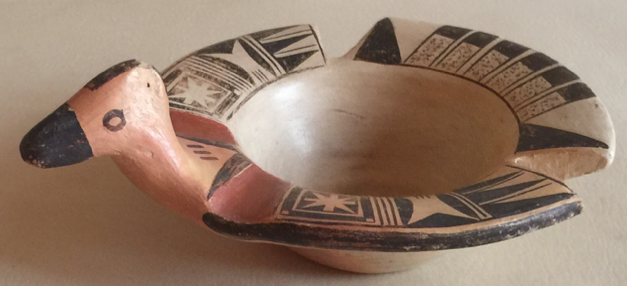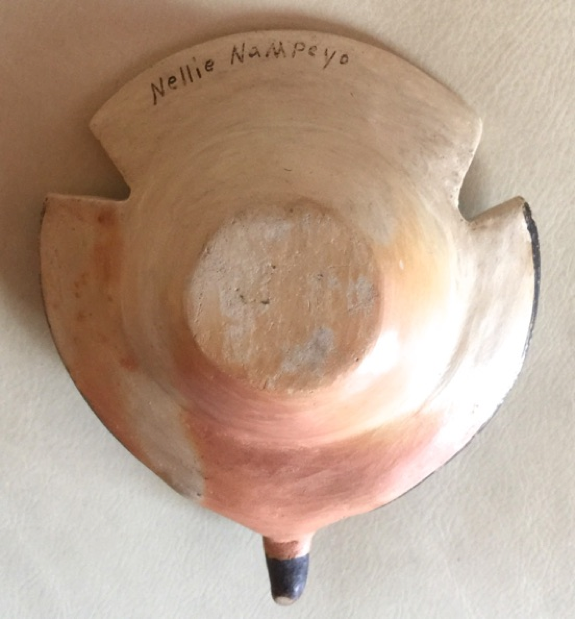 A Hopi polychrome pottery bird effigy
ashtray by Nellie Nampeyo, c.1930's
Nellie Nampeyo (1896-1978) was the second daughter of the great Hopi pottery matriarch, Nampeyo of Hano (1859-1942) and her husband, Lesso. Nellie was twelve years younger than her elder sister Annie Healing Nampeyo (1884-1968) and four years older than her younger sister Fannie Polacca Nampeyo (1900-1987). Like both sisters who also both became distinguished potters in their own right, Nellie began making pottery as a very young child at her Mother's knee and regularly assisted her famous Mother and her older sister in painting Nampeyo's pottery vessels. Nellie's considerable skill at painting was quite clear from a young age and it is reflected in her own later vessels such as this beautiful figural bird ashtray.
"Nampeyo told me to teach my daughters how to make
pottery and to keep the pottery making alive."
-Nellie Nampeyo
The ashtray is very finely potted with a lovely graceful curvilinear shape and features a large assortment of characteristic Nampeyo family painted design motifs all beautifully executed in black and red paints on a beautiful, rich, traditionally coal-fired yellowish-white clay ground. The ashtray measures 6 1/4" in length beak to tail, 5" in width and 3" in height at the highest point and it is in excellent original condition. The piece is beautifully signed "Nellie Nampeyo" on the underside in the artist's characteristic signature. It does not appear to have ever been used as an ashtray. Small figural pottery pieces like this were easily transportable popular souvenir items in the "tourist" era of Southwestern train travel from 1910-1940 or so promoted and facilitated by the Santa Fe Railway in conjunction with the Fred Harvey Company's string of trading posts and restaurants across the Southwest.
This effigy could have been sold at any number of these places; "Hopi House" at Grand Canyon where young Nellie and her family lived for a couple summers giving pottery demonstrations, it could have been sold at Santa Fe Railway architect Mary Jane Colter's famed La Posada Hotel in Winslow, Arizona or at the Fred Harvey Company Indian Room at Albuquerque's hotel Alvarado. Wherever it was sold and wherever it was taken home to after that it was clearly cherished for many decades as its excellent condition attests. This is a wonderful, slightly whimsical and beautifully-executed piece by a distinguished member of one of Pueblo pottery's most distinguished dynasties.
Price $975