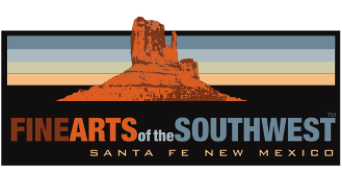 © 2010-2022 by Fine Arts of the Southwest, Inc. All rights reserved.
Unauthorized reproduction or use is strictly prohibited by law.

A beautifully painted New Mexico Pueblo
wooden cross, c. 1950's-60's
Christianity has co-existed alongside indigenous Native religion in the various Indian Pueblos of New Mexico to differing degrees of peace, harmony and conflict since the unexpected arrival of Francisco Vasquez de Coronado's army of Spanish Conquistadores in 1539 and it continues to do so to this day.
The design and execution of this beautiful painted wood devotional cross visually embodies the centuries long co-mingling of these two ancient religious traditions. The cross form itself is a Christian conception, but the painted Pueblo motifs of clouds and rain symbols and sacred kiva steps are distinct evocations and symbols of the Pueblo kachina religion and they appear in a variety of forms and combinations on many items of Pueblo material culture, from embroidered dance kilts, shawls and sashes to ceremonial wearing blankets as is shown below.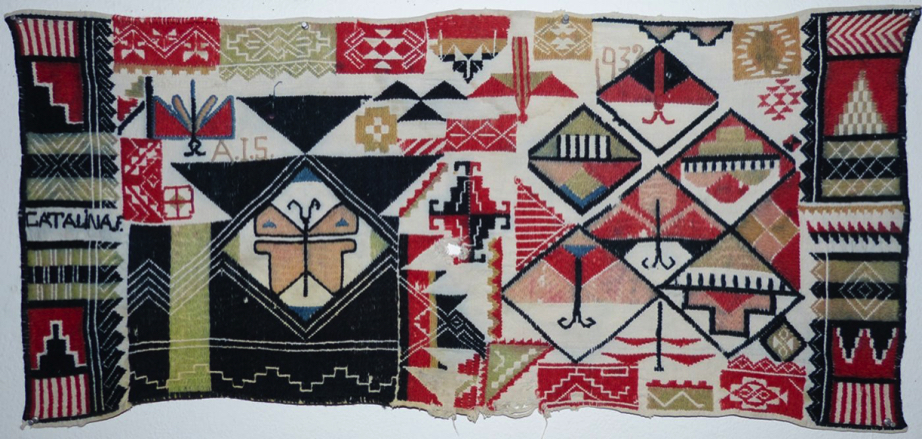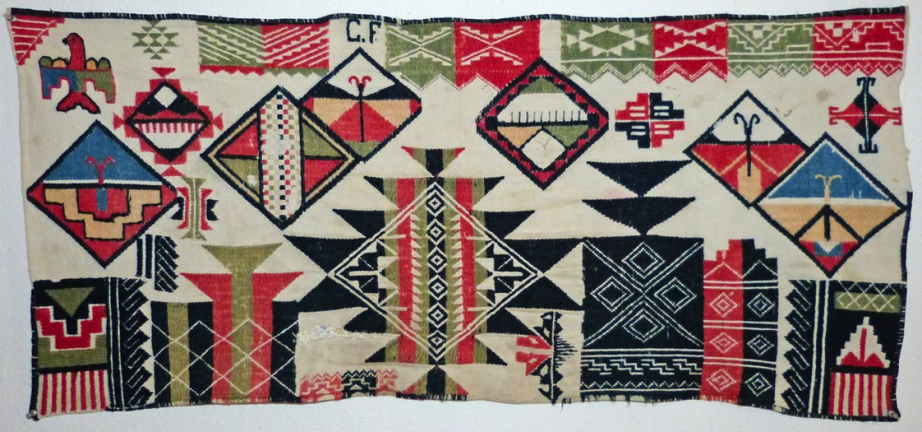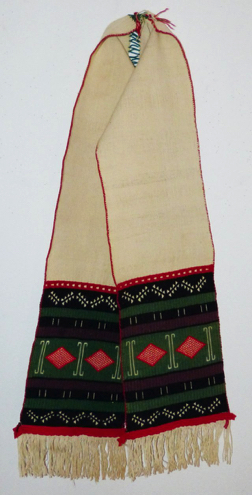 The cross appears to be fashioned of local Ponderosa pine wood and measures 6 1/2" in height and is 4" in width at its widest point. It is 1/2" in depth. The cross is in excellent original vintage condition. It hangs from a nicely-tanned soft buckskin leather thong.
The cross is most beautifully and finely painted in black, red, green, purple and blue poster paints over a white ground in traditional Pueblo textile designs as seen here. We do not know which particular New Mexico Pueblo the cross originally comes from, it could be Taos, San Ildefonso, Santo Domingo, Zia, Isleta, Zuni or several others.
Whichever Pueblo it was, this sweet little cross-cultural cross packs a unique artistic and a serious historic punch.
SOLD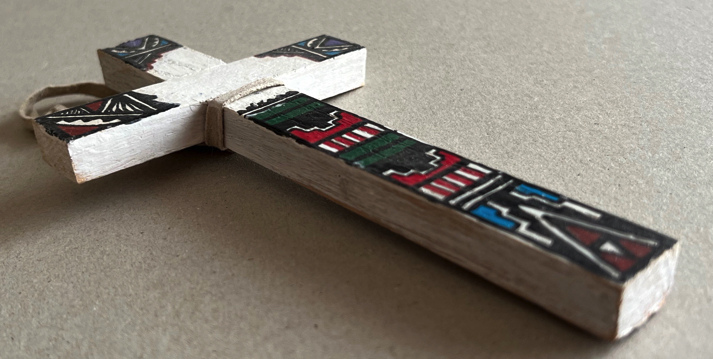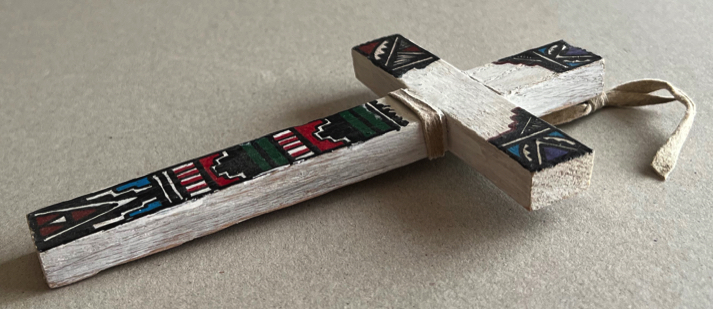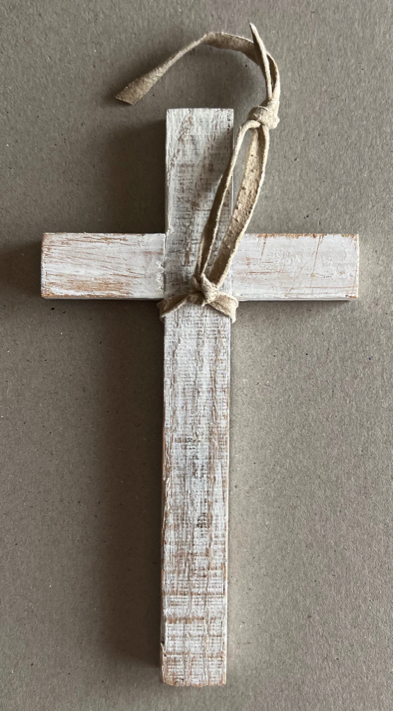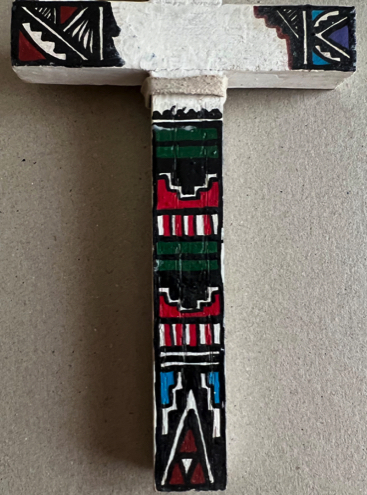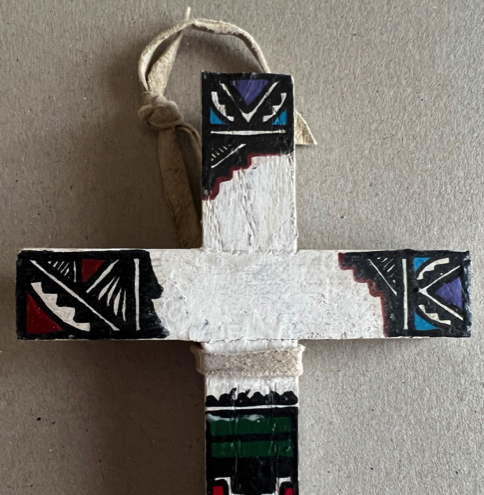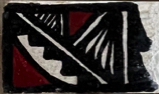 Historic embroidered Pueblo textile photos source and © Shiprock Gallery, Santa Fe, NM