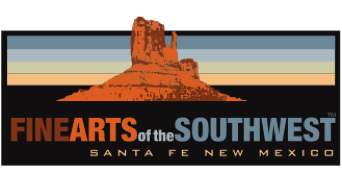 © 2010-2022 by Fine Arts of the Southwest, Inc. All rights reserved.
Unauthorized reproduction or use is strictly prohibited by law.

An outstanding WPA-Period New Mexico hand-carved
wood picture frame signed by Joseph Sena, 1937
THIS EXCEPTIONAL HAND-CARVED 1937 New Mexico frame is an extraordinary work of art in its own right,
better than the vast majority of art pieces you could ever put in it.
The WPA-Period in New Mexico from the late 1930's through the early 1950's was a period of extraordinary artistic fluorescence and expression and the "revival" of traditional craft arts across a wide variety of disciplines from furniture-making and other woodworking to the making of carved wooden devotional objects such as santos, bultos and retablos, tinwork, painting, Colcha embroidery and other weavings, printing and photography.
The frame is made of hand-carved local pine wood and is superbly decorated all the way around with a border of beautifully executed traditional New Mexico chip-carving. The frame is finished in a dark brown stain. Perhaps the most remarkable characteristic here is the frame's beautiful historic appearance and its complete authenticity of time and place. The hand craftsmanship and construction are simply excellent all around. Notice the perfectly pegged wood corners, completely consistent with traditional New Mexico woodworking technique. Its maker, Joseph Sena whoever he was, was unquestionably an excellent and accomplished artisan.
"The WPA (Works Progress Administration) was created during this time to support unemployed artists throughout the country. In New Mexico, 160 artists created public art in 29 New Mexican communities. The WPA supported a wider range of projects in public buildings and supported artists and craftsmen making prints, paintings and photographs, as well as traditional Hispanic and Native American artworks."
-Quotation source and © Wikipedia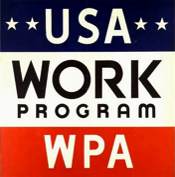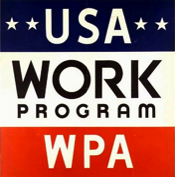 To inquire about this original 1984 photograph of Hopi jewelry artist, Charles Loloma at left, or this original c. 1918 New Mexico oil painting by Taos Society artist, Julius Rolshoven at right, click here.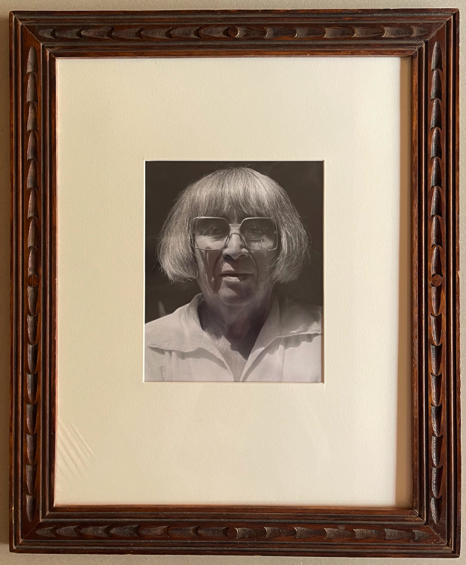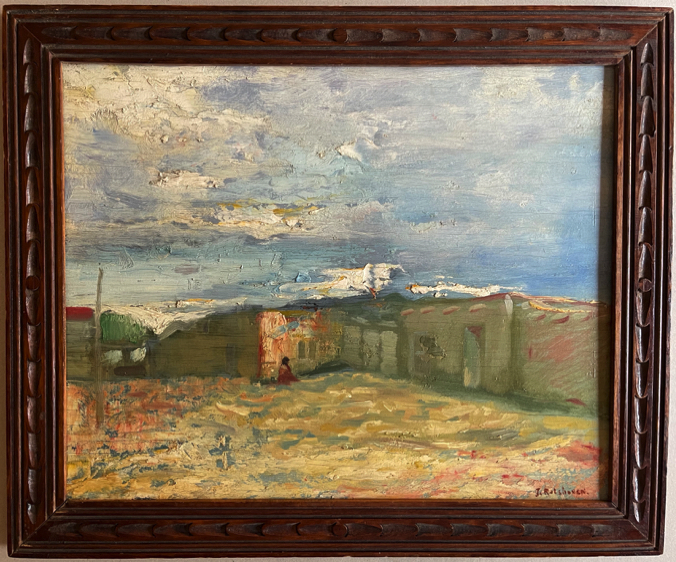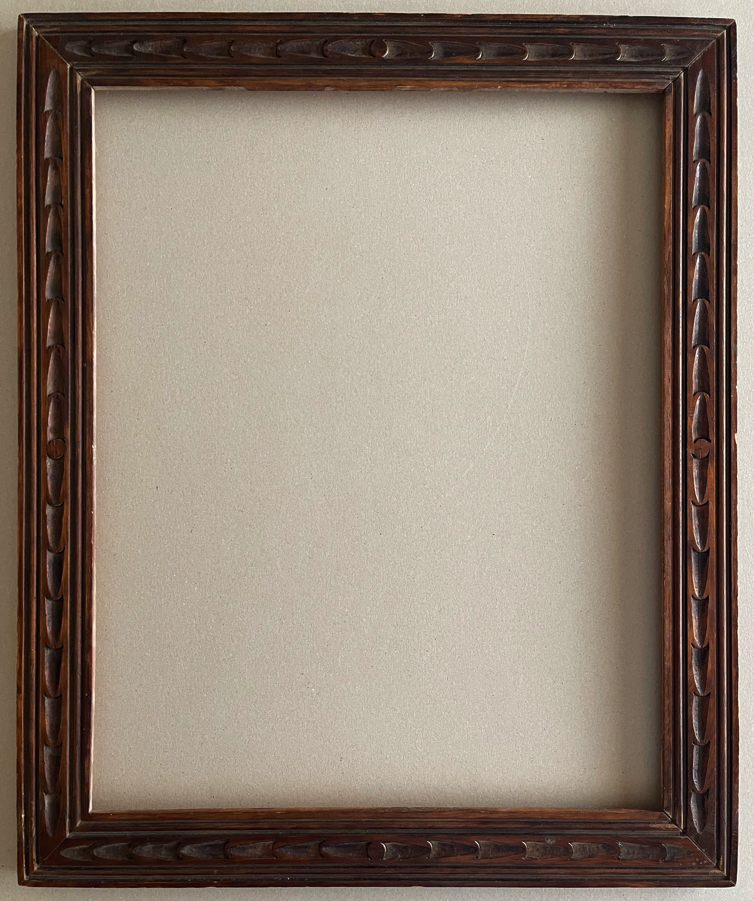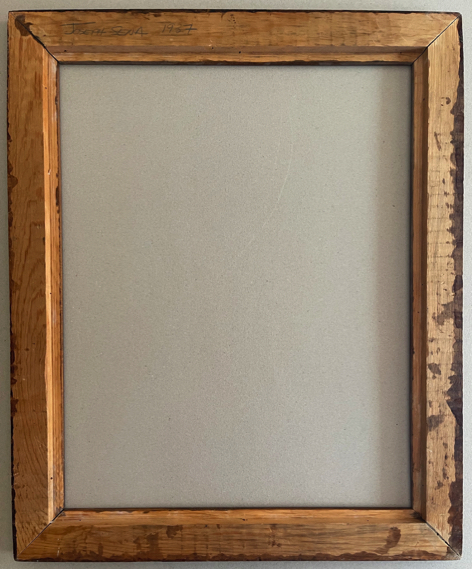 On top of all this, the frame will accommodate artworks of a perfect standard size, 16" by 20" or 20" by 16". In our experience, we have probably seen more excellent Western paintings and other Western artworks in this particular size than any other, most likely because it is large enough to have considerable visual impact but small enough to fit in many spaces. The frame's wood molding is 2" in width and 3/4" in depth and as we mentioned the rabbet (the place where the art is held) measures 16" by 20" or 20" by 16". The frame's overall outside dimensions are 19 1/4" by
23 1/2" or 23 1/2" by 19 1/4". The frame is signed and dated "Joseph Sena 1937" in heavy lead pencil on the back.
The frame is in excellent original vintage condition overall which is quite remarkable given its documented 85 years of age. There are, of course, a few scratches and a scuff here and there, as you would expect, but no real condition issues. Also remarkable is the fact that the frame appears to have never been used or ever hung. There are no mounting holes in the back and no hanging wire. Essentially, it's a brand-new completely unused vintage antique.
As we mentioned previously, this frame is a lovely piece of art and historic document in its own right and it
deserves to either be displayed on its own or filled with a great historic Taos, Santa Fe or other high-end period Western painting, photograph or work on paper.
Price $1,750