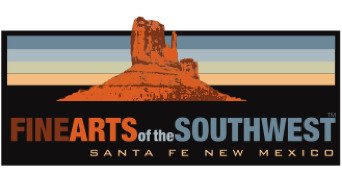 © 2010-2022 by Fine Arts of the Southwest, Inc. All rights reserved.
Unauthorized reproduction or use is strictly prohibited by law.

A Sterling silver and desert ironwood pendant
necklace by Nicholas Gambino for the White Hogan Shop, Scottsdale, Arizona, c. 1970's
This splendid Modernist-style necklace is another outstanding example of the superior design and craftsmanship abilities of the White Hogan shop's band of renowned Navajo and other native silversmiths. Nicholas Gambino, a Native American silversmith from the Morongo band of California's Mission Indians, began working full-time at the White Hogan Shop under the direction of Kenneth Begay in 1971. This necklace, likely made in the mid-to-late 1970s, is an exceptional combination of unique and striking Modern design and meticulous traditional Navajo silversmithing techniques.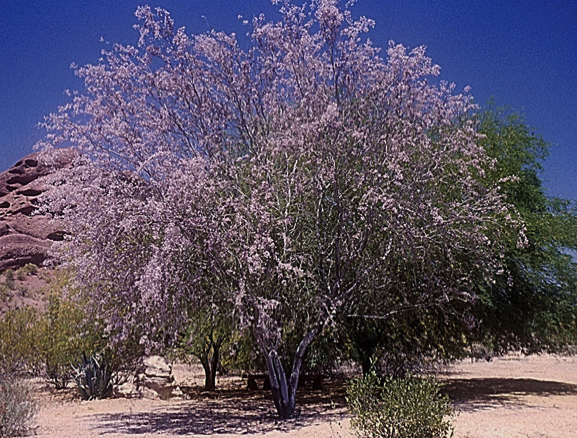 "Olneya tesota" Sonoran Desert Ironwood Tree
Photo source and © Spadefoot Nurseries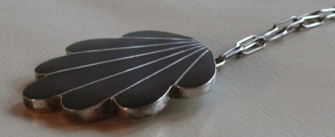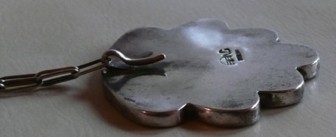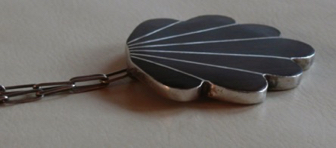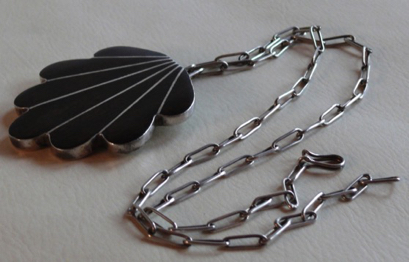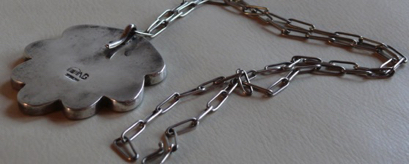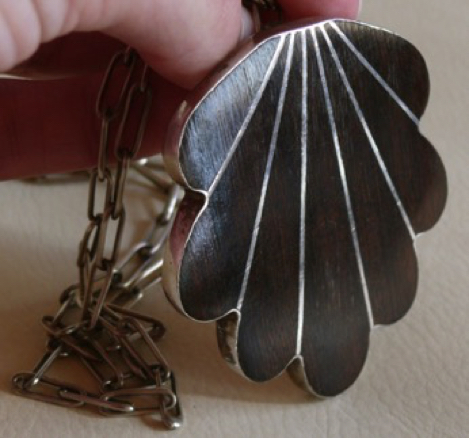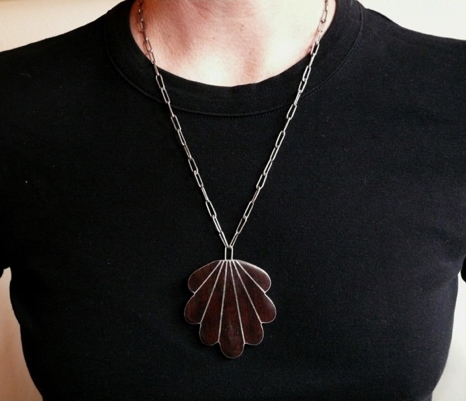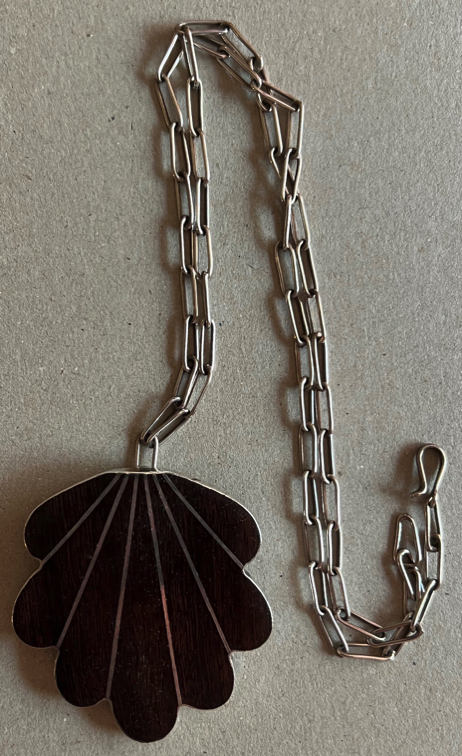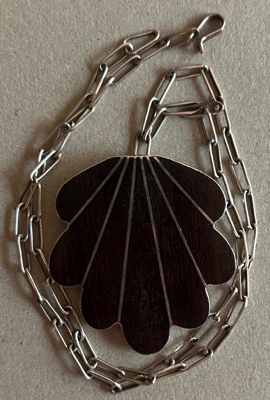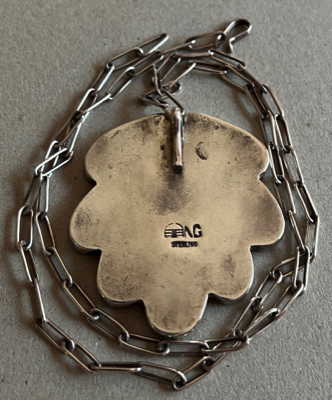 The necklace measures 14 1/4" in length measured from the top of the handmade silver link chain to the bottom of the pendant measured while lying flat on a table and it is 23 3/4" in length from tip-to-tip when completely opened up. The large inlaid silver and desert ironwood pendant is 2 3/8" in height, 2 1/8" in width and is a hair over 1/8" in depth.
The beautifully handmade silver chain has 58 separate links, each approximately 3/8" in length and it closes with a handmade silver clasp. The chain and pendant are both in excellent original condition and the necklace is properly signed on the back of the pendant with Nicholas Gambino's capital letter initials "NG" and it is also properly marked with the White Hogan Shop's domed hogan insignia and "Sterling". This is a completely gorgeous necklace that is completely easy to wear anytime, with anything at all, from casual to formal.
SOLD