© 2010-2021 by Fine Arts of the Southwest, Inc. All rights reserved.
Unauthorized reproduction or use is strictly prohibited by law.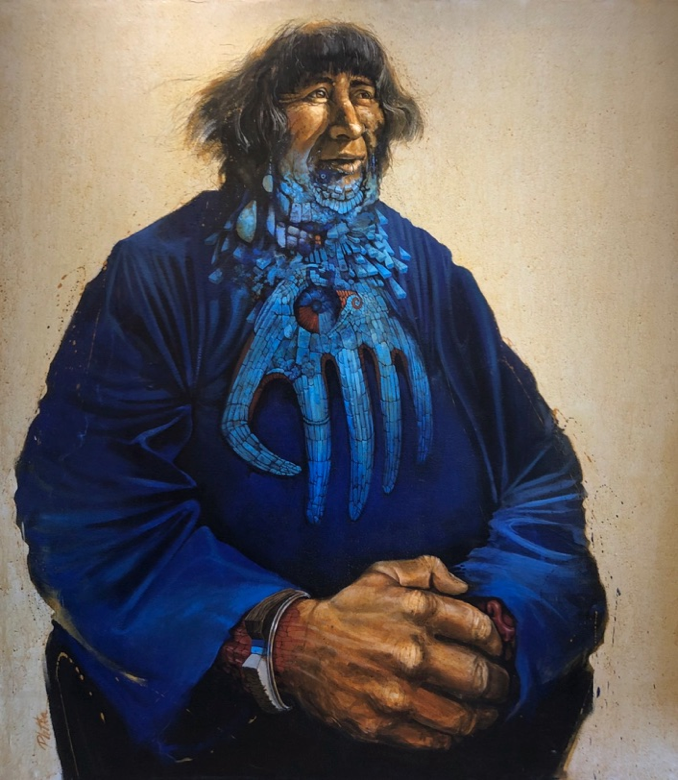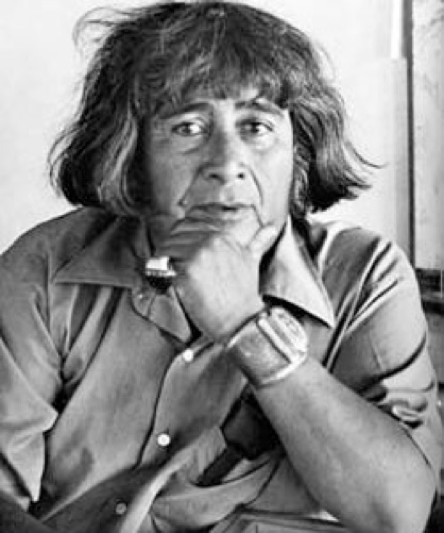 "Stone Talker", an extraordinary portrait of the
Hopi jewelry artist, Charles Loloma by Paul Pletka, oil and/or acrylic on canvas, 53 1/2" by 48",1975
Ex: Charles Loloma Personal Collection, Hotevilla, Arizona
"If there is beauty in a piece of art, a person
can absorb it and become more beautiful."
-Charles Loloma
Charles Loloma (1921-1991)
THIS PAINTING IS WITHOUT A DOUBT one of the most compelling and powerful Southwestern artworks that we have ever encountered; an extraordinary piece with an equally extraordinary history which encompasses the intersections of a number of the most interesting and accomplished artists and other individuals in the world of modern Southwestern and Native American art.
The story begins early in 1975 with well-known Scottsdale, Arizona art gallery owners Robert and Sharon Ashton of the eponymous Ashton Gallery and their gallery artist and close personal friend, the renowned Hopi jeweler Charles Loloma (1921-1991) and the story also significantly includes another Ashton Gallery artist and friend, American painter, Paul Pletka (b.1946). At the time, Scottsdale was the very epicenter of an enthusiastic and highly-active Native American arts scene with artists, gallery owners and patrons regularly flocking to gallery and museum openings with excitement and fervor. The work of artists such as Loloma, Pletka, Fritz Scholder, Larry Golsh and others was exhibited, enjoyed and purchased with great gusto at the galleries of Bob and Sharon Ashton, Elaine Horwitch and at The Heard Museum gift shop then under the direction of Lovena Ohl.
"Pletka at Ashton Gallery, 1976"
Left to right, Elaine Horwitch, Paul Pletka and Fritz Scholder.
Photo by Ted Hill, Santa Fe. Photo Source: "Paul Pletka, Imagined Wests",
by Amy Scott, University of Oklahoma Press, 2017, Figure 11 pp. 18
Robert Ashton, Jr., Santa Fe, c. 1997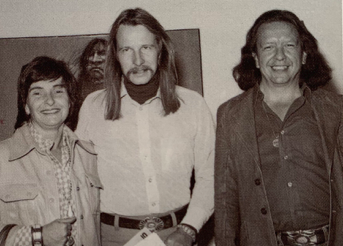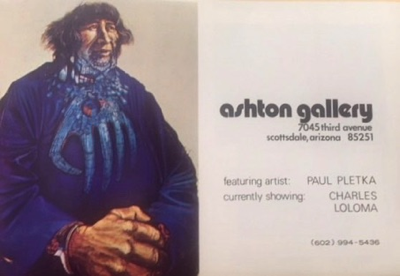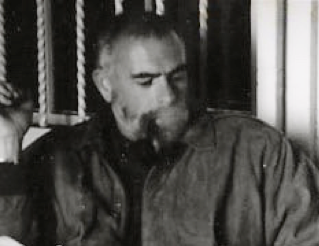 For a major joint show of their two leading artists in 1975, the Ashtons and Charles Loloma commissioned Paul Pletka to paint this unique portrait of Loloma intended ultimately for Loloma's own personal collection. Their intention was to first use the painting's image as the art for the exhibition announcement poster, then to exhibit the painting itself in the Ashton Gallery for the duration of the joint Loloma/Pletka artists show after which the painting would then travel to Hopi to be permanently installed in Charles Loloma's home and studio. An exchange of a gold Charles Loloma bracelet was reportedly made between the Ashtons and Pletka to pay for the painting.
"I paint the West of my imagination."
-Paul Pletka
Quotation source and © An Artist Statement from "Paul Pletka, Imagined Wests",
by Amy Scott, University of Oklahoma Press, 2017, pp. 201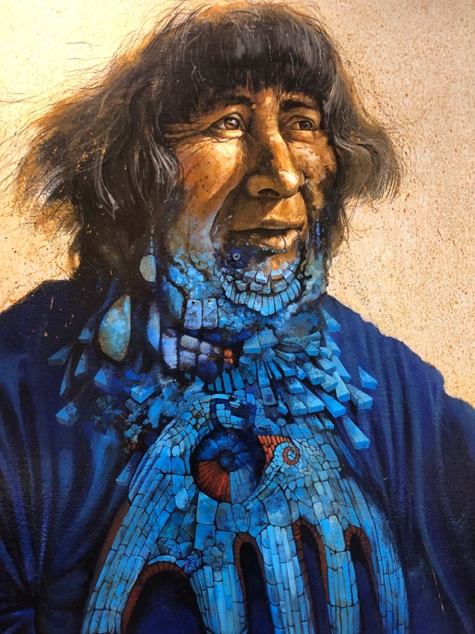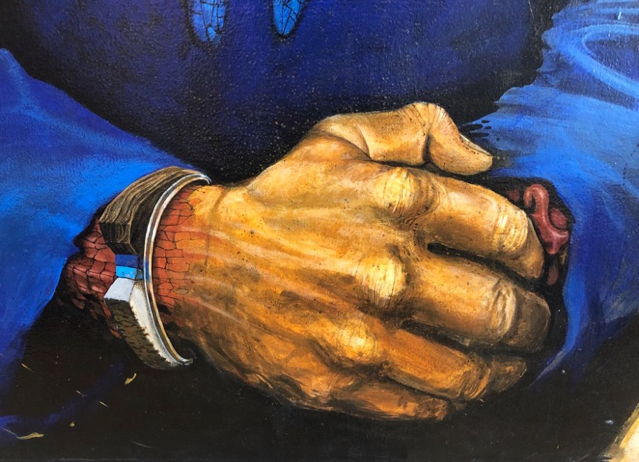 For the next fifteen years from 1975 until around 1990 the "Stone Talker" painting hung prominently over the fireplace in the central reception area of Charles Loloma's home and jewelry studio, pictured below, at Hotevilla village on the Hopi Third Mesa where it was seen and enjoyed daily by Loloma himself as well as Loloma's various apprentices, friends, family, colleagues and a great many visitors, a number of whom have shared with us their personal memories of seeing it hanging there. Loloma clearly prized this painting among his most treasured possessions displaying it proudly in the very center of his personal world and it is completely easy to see why.
There is a magnificent eloquence, an expressive spirit and a great power and magic to the depiction of this extraordinary artist here; he is literally the man of stone, ancient and modern at the same time, simultaneously of the present and of the ages, his work and materials at the very essence of his body and soul. Loloma's niece, former apprentice and studio heir, the great Hopi jeweler Verma "Sonwai" Nequatewa, told us recently while viewing "Stone Talker" that she also feels the painting particularly captures Loloma's special human kindness.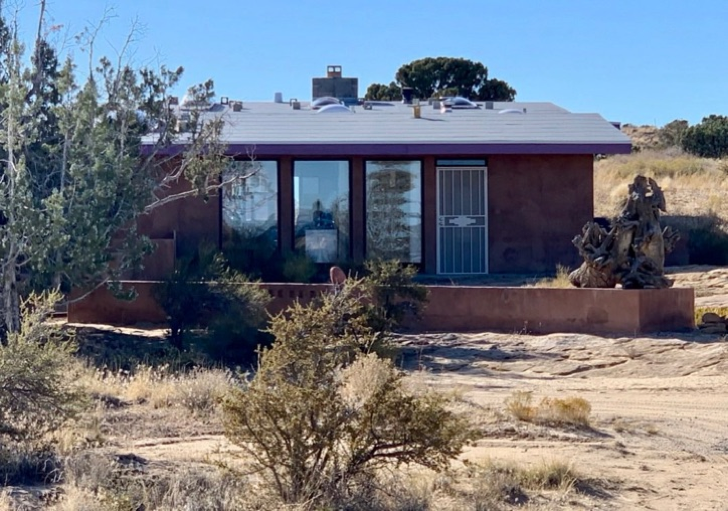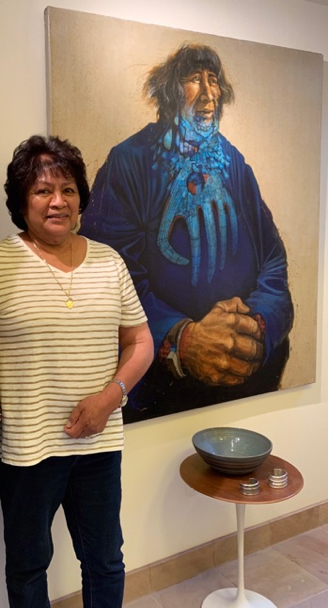 Charles Loloma's former home and studio at Hotevilla Village, Third Mesa, Hopi where "Stone Talker" was displayed from 1975 to 1990.
"Charles taught us that beauty is all around us on Hopi;
in the environment, in the culture, in ceremony."
-Verma "Sonwai" Nequatewa with "Stone Talker" 2019
"Stone Talker" is a portrait of Charles Loloma
as the artist sees Loloma inseparable from his work."
-Robert and Sharon Ashton
Arizona Highways, June 1975
Whenever one great and inspired artist portrays another in an artwork there is the potential for a special form of resulting greatness and in this painting even that high level of expectation has been considerably exceeded. The work is simply spectacular in every way capturing the very soul and essence of Loloma's complex art and personality all presented with Pletka's particularly inspired painterly brilliance.
It should be noted that, for its entire 45-year history thus far, this has been an extremely private painting, closely held by its only two previous owners, Charles and later Georgia Loloma. As far as we are aware, other than the very brief mention and small photo of it in Arizona Highways Magazine's June 1975 issue it has never been published or displayed anywhere other than in The Ashton Gallery in1975, in Charles Loloma's home from 1975 to 1991 and, following Charles's death, in his widow, Georgia Loloma's home from 1991 to 2019.
"Complex, mysterious, and mesmerizing, Pletka's paintings are designed to make it almost impossible to look away. In their boldly conceived subject matter, vivid color, and ethnographic detail, these works—and their creator—are true originals in the rich artistic landscape of the American West."    
-New Mexico History Museum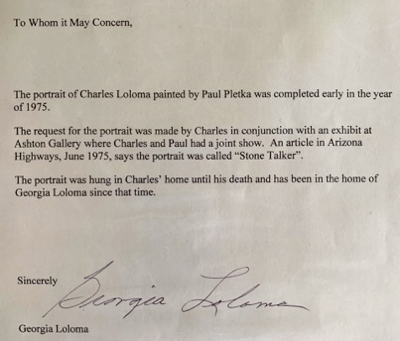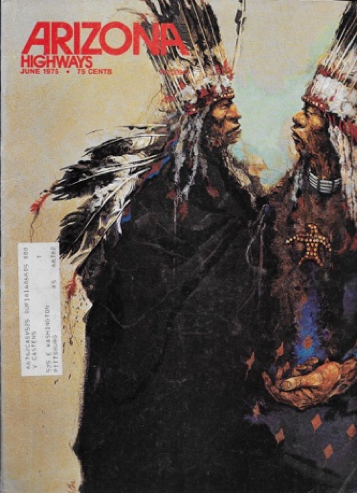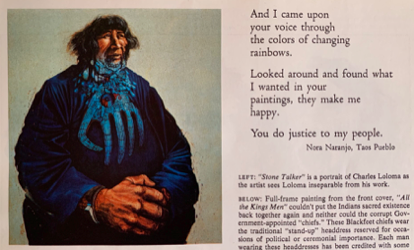 Arizona Highways Magazine, June 1975, pp. 9
The painting is painted in oil and/or acrylic on a linen canvas and measures 53 1/2" in height and 48" in width.
It is in excellent original condition with no restoration or in-painting in evidence under Ultraviolet light examination. There is a slight stain of unknown origin on the reverse of the canvas which is of no consequence. The painting is properly signed "Pletka" in the artist's characteristic cursive signature at the lower left.
This painting is an iconic and evocative portrait of an iconic artist, a legend in his own time and beyond.
Price available upon request
PROVENANCE
The Artist, 1975
Charles Loloma Personal Collection, Hotevilla and Phoenix, AZ, 1975-1991
by descent to Georgia Voisard Loloma, 1991
Georgia Voisard Loloma Personal Collection, Phoenix, AZ and Santa Fe, NM, 1991-2019
Acquired from the above by Fine Arts of the Southwest, Inc., 2019
"Charles Loloma perceived beauty in the earth, in the water, and in the sky. And with great precision and boundless imagination, he reflected it truly in the nearly perfect things that came from his hands."
-N. Scott Momaday, from Charles Loloma's eulogy, 1991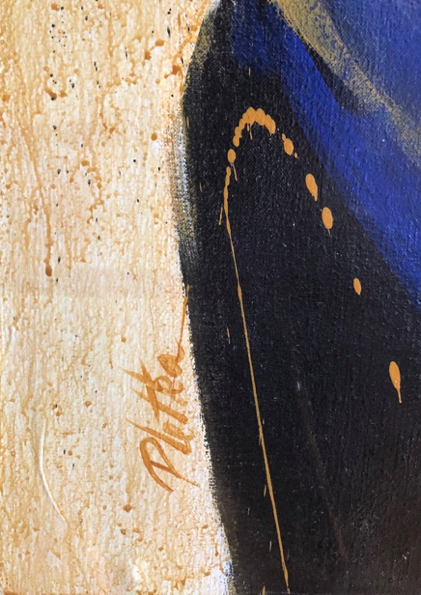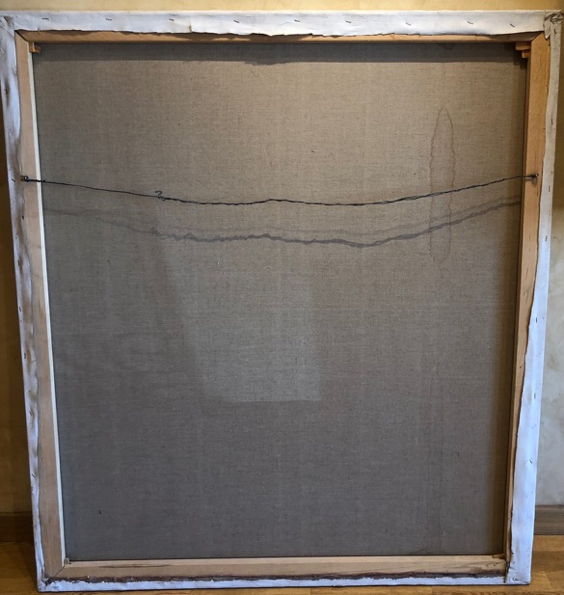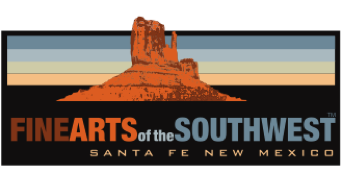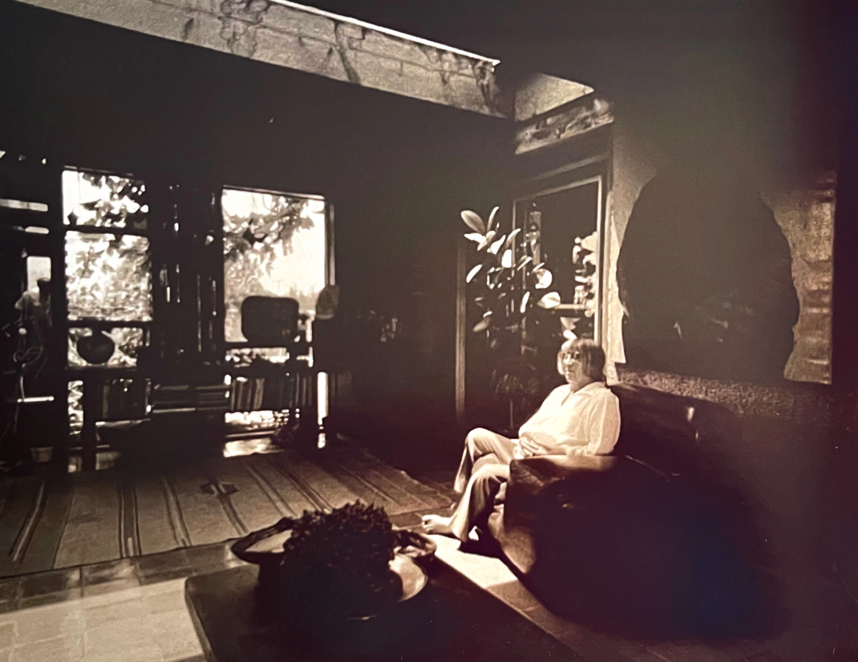 "Stone Talker" hangs on the wall behind Charles Loloma in the living room
of his home/studio at Hotevilla Village on the Hopi Third Mesa, 1984.
Photo source and © Santa Fe Art Auction. Photo by Jack Welpott.