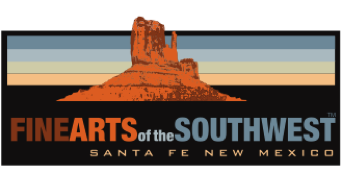 © 2010-2022 by Fine Arts of the Southwest, Inc. All rights reserved.
Unauthorized reproduction or use is strictly prohibited by law.

An exquisitely-crafted pair of contemporary
Navajo cast-ingot "coin-silver" diamond-shaped earrings by Perry Shorty
Navajo silversmith extraordinaire Perry Shorty (b.1964) is proof positive that 19th century quality and hand craftsmanship are still alive and well in the 21st century. Perry is a craftsman of the old and completely traditional school, hand-making absolutely everything without the use of modern high-tech tools and methods. Everything he does could have been done and looks like it was done in the late 19th Century as opposed to a century later.
And while all of Perry's silverwork is beautifully and meticulously crafted, he saves his very best and most interesting efforts for his old-style, "Revival" type "Coin-Silver" pieces, such as this absolutely gorgeous pair of earrings. The process of making these earrings was long and laborious; it began by finding old turn-of-the-last-century American silver coins such as "Barber"-style half dollars and quarters then melting them down and casting them into an ingot-silver "slug" which was then patiently hand-hammered out into the desired shape and size of the earring after which it was painstakingly decorated with precise, perfectly-executed and detailed chisel, stamp and file work, then the earring was carefully domed and contoured, and, finally, everything beautifully buffed and polished. The amount of concentrated effort and complete attention to detail this takes is nearly impossible to imagine.
These earrings have a powerful and impressive presence. The design and shape are unique and commanding. This is Perry's fascinating modern individual twist on or re-interpretation of traditional historic Navajo textile designs; the horizontally-oriented serrated diamond design on a Classic Period Navajo serape or Third-Phase style Chief's blanket or on later Transitional Period weavings very creatively adapted to form the shape of the earrings as illustrated below. The central diamonds are most beautifully domed up or repousseed in their centers and they are profusely decorated all around with meticulously executed stamp and chisel work. The scalloped or serrated outside border
is a particularly elegant finishing touch.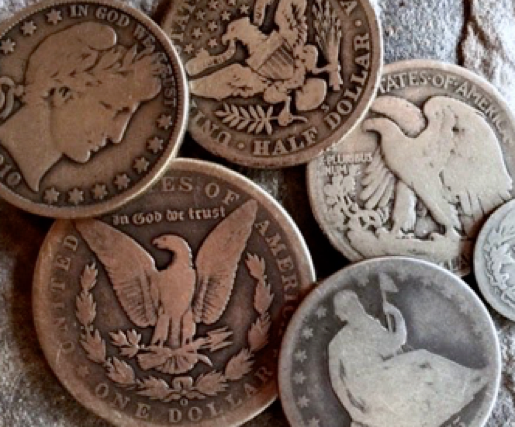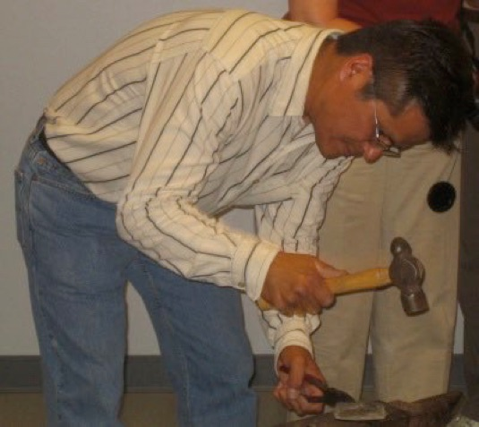 At left, Perry Shorty demonstrating Navajo silversmithing at the Hopi Cultural Center, c. 1999. At right, the types of histroic American silver coins these earrings were made from.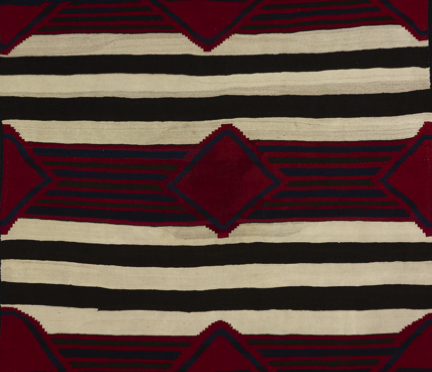 The earrings are mounted on silver posts and they measure 1" in width and they are 7/8" in height. They weigh a very comfortable and easy to wear 4 grams or 1/8 ounce each. The earrings are in excellent-plus original condition and both earrings are properly signed "P. Shorty" in Perry Shorty's customary cursive signature and are also marked "Coin-silver" on the back. Exalted craftsmanship and exquisite artistic beauty such as this is why Perry Shorty's jewelry is prized all over the world and why for years many Japanese and other overseas collectors have made regular pilgrimages to America to have an opportunity to buy from him directly at the annual Santa Fe Indian Market and The Heard Museum Fair in Phoenix. To see more pieces by Perry Shorty available on our website, please click here.
"I try to keep things simple. The old smiths didn't have a lot of tools
and materials to work with, and I like doing it their way."
-Perry Shorty
We have been fortunate to have bought and sold quite a few pieces of Perry Shorty's distinctive jewelry over the years and we can confidently say that in our estimation these earrings are among the most distinctive and unique pieces of his which we have ever seen. That is saying a great deal. These beauties will turn a lot of heads.
SOLD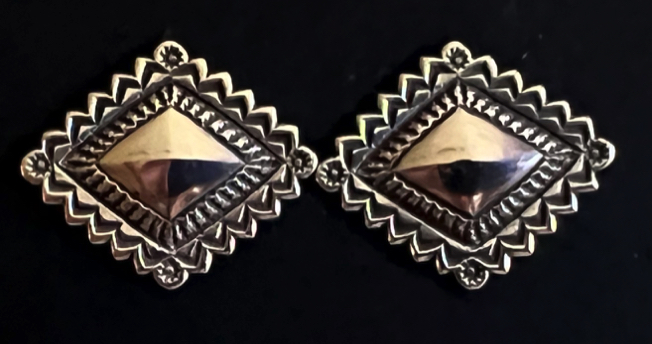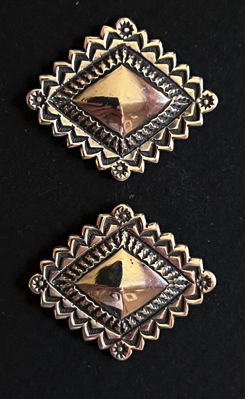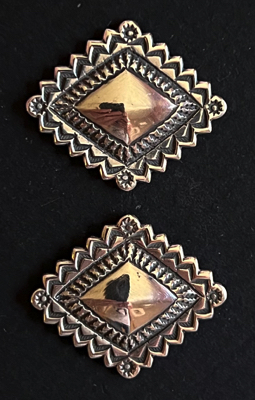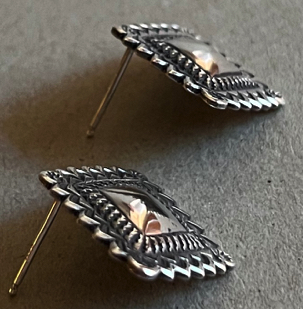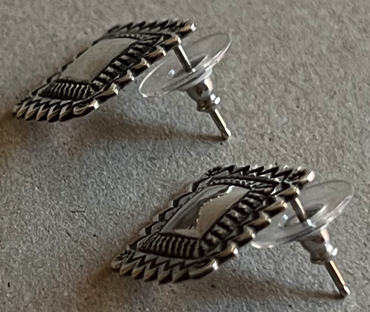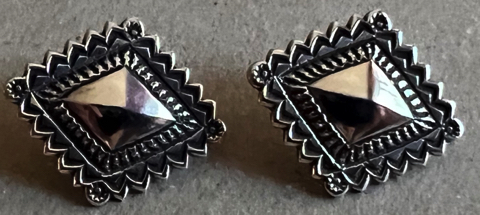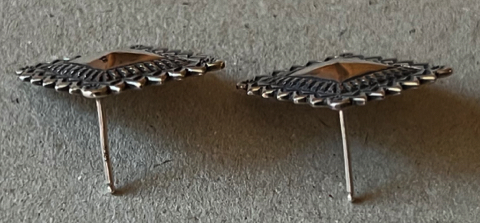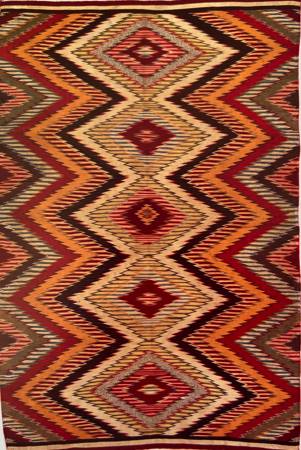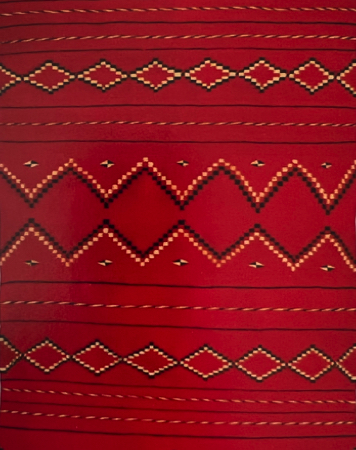 Details of historic Navajo textiles, at left, a Transitional Eye-Dazzler blanket, c. 1875-1885. At center, a
Classic Period Third-Phase style blanket, c. 1860. At right, a Navajo Late Classic Period serape, c. 1875.
Left photo source and © "Walk in Beauty" by Tony Berlant and Mary Kahlenberg, Peregrin Smith Books, 1977, plate 53. Center photo source and © The Art Institute of Chicago. Right photo source and © Maxwell Museum of Anthropology, University of New Mexico, published in "Collecting the Weaver's Art" by Laurie Webster, Peabody Museum Press, 2003, pp. 115.