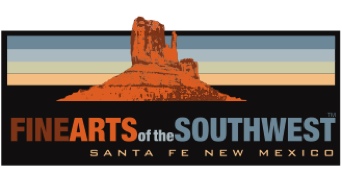 © 2010-2021 by Fine Arts of the Southwest, Inc. All rights reserved.
Unauthorized reproduction or use is strictly prohibited by law.

A contemporary Sterling silver and Kingman, Arizona
spiderweb turquoise ring by Quaid Shorty
QUAID SHORTY is an extremely talented young Navajo silversmith who learned his craft from one of the greatest Navajo silversmiths ever, his Father Perry Shorty. This beautiful silver triple split shank ring is a perfect demonstration of Quaid's prodigious talent, the ring is beautifully shaped, and fabulously decorated with stamp work and applied round silver "raindrops". The ring features a simply stunning triangularly-shaped Kingman, Arizona spiderweb turquoise stone, beautifully hand shaped and set in an old style "foldover" type silver bezel which is beautifully accentuated by a lovely double twisted silver wire surround.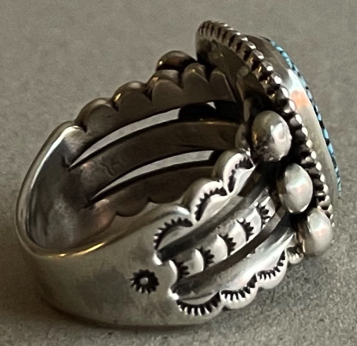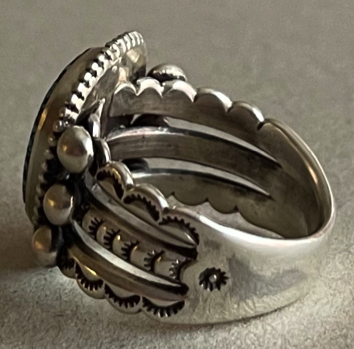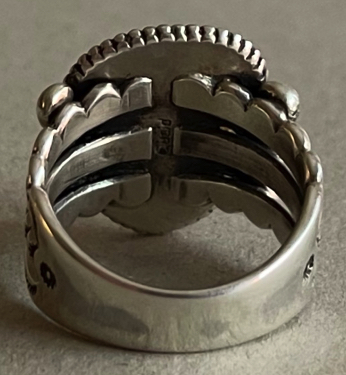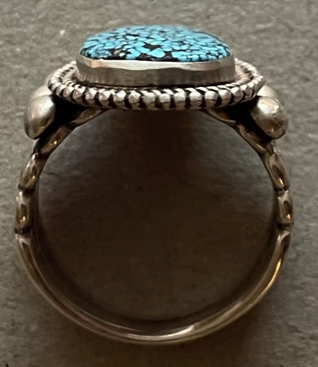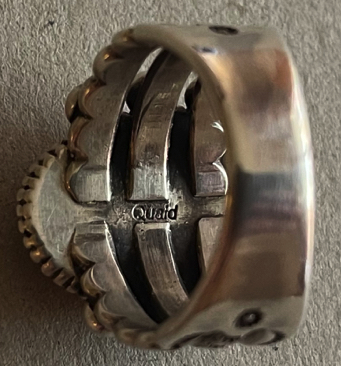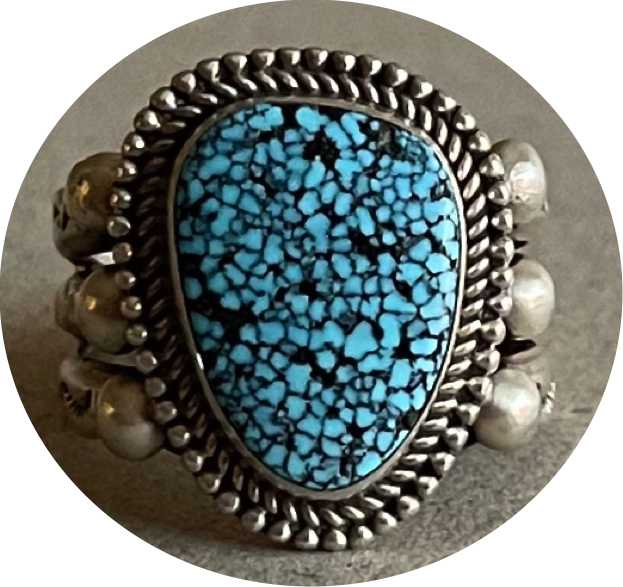 The ring's face is 7/8" in height and 3/4" in width at its widest point, The ring is a size 11 to 11 1/4 measured on a professional graduated ring sizer and it weighs a very comfortable and wearable 14 grams or 1/2 ounce. It is properly signed "Quaid" in Quaid Shorty's customary cursive signature on the interior. The ring is in brand-new completely unworn original condition, having come directly to us from Quaid Shorty as soon as he finished making it.
For a young artist to be this good this quickly is almost unbelievable, but here's the definitive proof.
This beautifully made and striking ring could be worn by anyone, man or woman, on any occasion, from going
to the grocery store to dining at the fanciest restaurant in the finest of Southwestern style.
Price $875