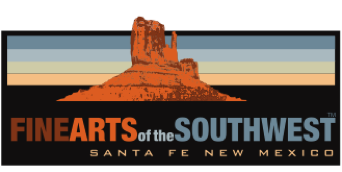 © 2010-2021 by Fine Arts of the Southwest, Inc. All rights reserved.
Unauthorized reproduction or use is strictly prohibited by law.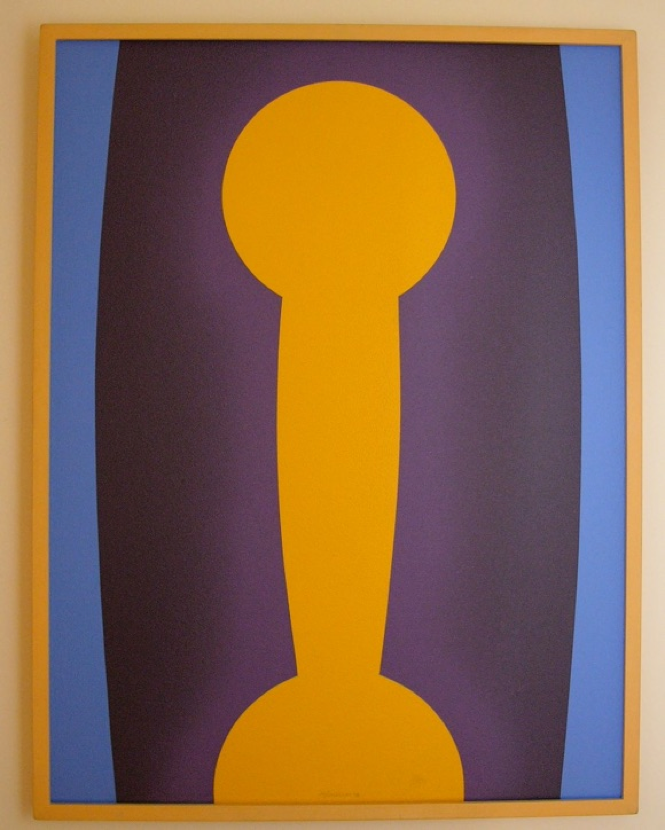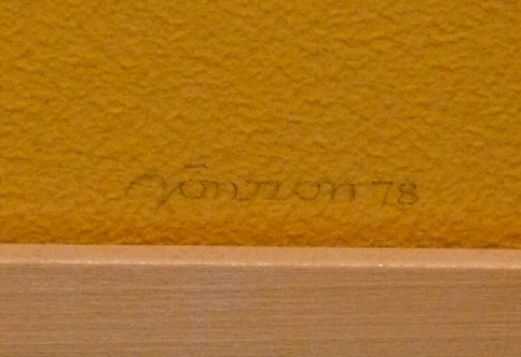 Raymond Jonson, "Polymer #14",1978
An outstanding, large-scale abstract polymer painting by the brilliant and highly influential New Mexico Modernist painter, Raymond Jonson (1891-1982). Raymond Jonson originally settled in Santa Fe in 1924 where, in 1938, along with his fellow New Mexico artist, Emil Bisttram, he founded the Transcendental Painters Group for the stated purpose of "advancing painting beyond the appearance of the physical world."
Over the decades of his long career, Jonson's style and use of materials constantly evolved. He was at the forefront of experimenting with and employing new techniques such as airbrushing and the adoption of acrylic polymer paints to which he switched over completely in the 1960's. Jonson was constantly striving to express unity and order in his art and once famously remarked "My life has been painting and painting has been my life."
This large painting from 1978, executed when Jonson was a mere 87 years of age, is representative of the monumental nature of his later, large abstract color Polymer paintings. The painting measures 40" by 30" and is signed and dated "Jonson, 1978" at the lower center. It is framed in its original wood frame built and hand-painted by the artist. Attached in an envelope to the verso of the painting in Jonson's scrupulous fashion is a detailed analysis typewritten by the artist of the painting and of the specific materials used in its creation. This painting was exhibited for several years on a loan from the owners in the Raymond Jonson section of the University of New Mexico Museum in Albuquerque where Jonson taught for many years. The painting is in excellent original condition.
Price available upon request