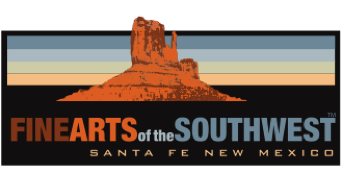 © 2010-2021 by Fine Arts of the Southwest, Inc. All rights reserved.
Unauthorized reproduction or use is strictly prohibited by law.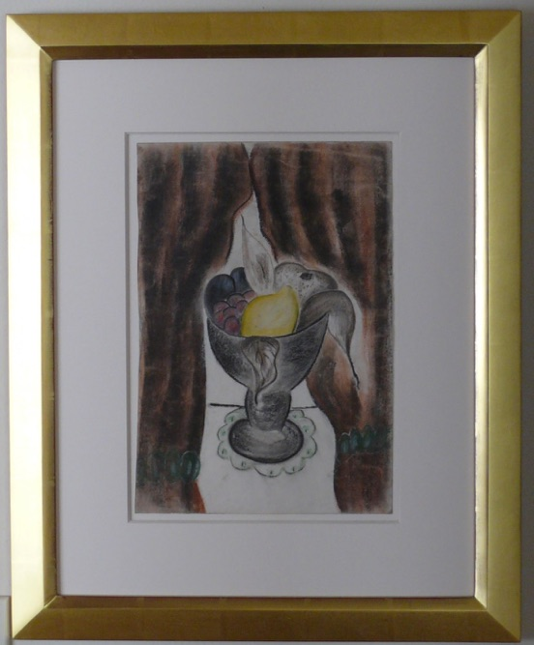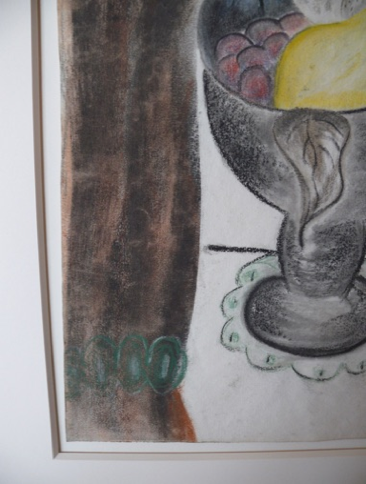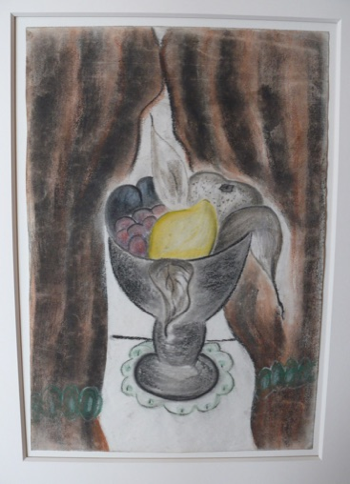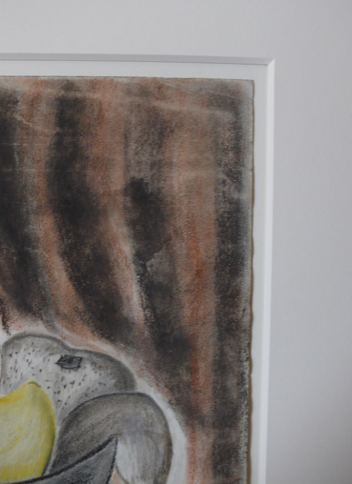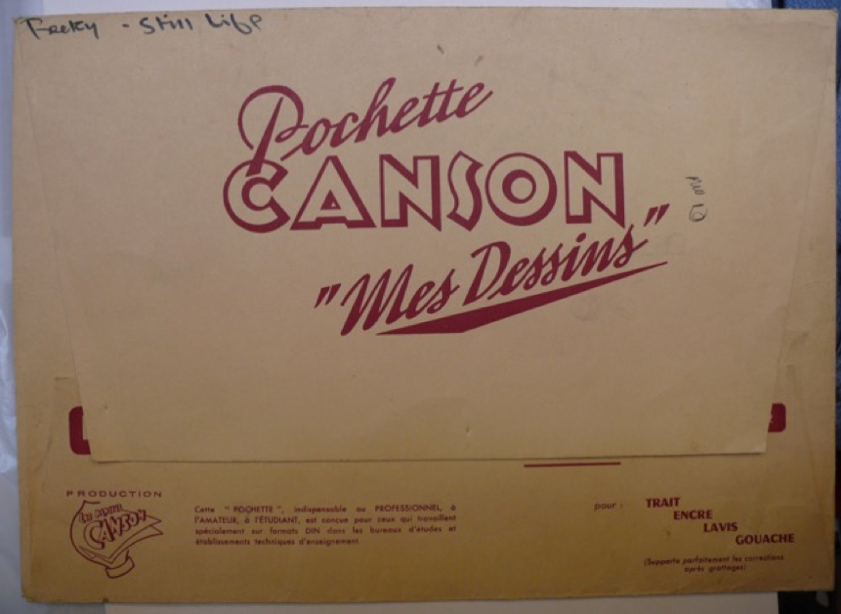 An extraordinary American Modernist
pastel still-life by Rebecca Salsbury James, Taos, NM, circa 1940's-1950's
This piece has absolutely everything. It is a great American modernist painting by a great American Modernist artist with an absolutely great story. The artist is the brilliant Rebecca (Becky) Salsbury James (1891-1968) who sits at the very forefront of early American Modernist art alongside her lifelong best friend and mentor, painter, Georgia O'Keefe, her former husband, photographer Paul Strand, O'Keeffe's former husband, photographer and gallery owner, Alfred Stieglitz and her old friends and artistic colleagues in New York's so-called "Stieglitz circle", Marsden Hartley, John Marin and Max Weber.
James' early life reads like an improbable novel. When she was born in London in 1891 her Father was the owner and manager of The Buffalo Bill Wild West Show and for the next 12 years until her father's death in 1902 she traveled around Great Britain and Europe in this exciting milieu meeting Kings and Queens, Presidents and Prime Ministers all the while living on a daily basis with larger than life personalities such as Buffalo Bill, Sitting Bull, Annie Oakley and "Calamity" Jane.
She moved to New York in 1902 where she eventually met and married Strand was introduced to O'Keeffe and O'Keeffe's husband. the influential photographer and Modernist gallery owner, Alfred Stieglitz and thus fully entered into the so-called "Steiglitz circle". In that highly-charged creative environment during the 1920's she taught herself to paint with the close assistance and skilled mentorship of Georgia O'Keeffe who was already recognized as being one of the country's finest painters.
James and O'Keeffe discovered exotic Taos, New Mexico together on a vacation trip in 1929 and James moved to Taos in 1933 and spent the rest of her life there working. She painted in oil on glass, pastels and also did "Colcha"-style embroidery. James work is rare and difficult to find, considerably more so than is O'Keeffe's as there is far less of it, but James' work is still not as expensive as O'Keeffe's. It remains to be seen how this situation will develop over time. There are only 7 public auction records for James with the highest price paid being $385,600 for an oil on glass still-life in 2006 and the most recent being $35,000 for a miniature oil on glass still life in 2013.
This pastel itself also has a most fascinating and unusual story. It came directly from the estate of a Taos woman named Winifred Rusk (1931-2015). Rusk was a prominent Taos art authority, gallery owner, friend, companion and promoter of many Taos and New Mexico artists and was also the longtime arts editor and restaurant reviewer of "The Taos News". Rusk and Rebecca Salsbury James were friends for years and eventually Rusk became James' social secretary and caretaker during the last years of her life. Rusk acquired this pastel directly from James sometime before James' death in 1968. Essentially, this pastel has been in a time warp since at least 1968, spending the past 47 years quietly stored away in the fine French art storage envelope, circa 1947, which we got it in. The piece was never framed until we just now framed it and, from all indications, it has never been exhibited, basically never been seen at all except perhaps looked at privately by Rusk once in a while. 
This work is a classic James' still-life composition with beautiful, characteristic imagery and lovely, luminous color. It is at once harmonious, serene and evocative.
The piece is unsigned which, is not at all an unusual occurrence with James' work which is frequently unsigned. The pastel is in excellent original condition having been kept in the dark in its art envelope for the past five decades. The envelope is marked "Becky-Still Life" on the outside, most likely by Winifred Rusk. The pastel is undated and we would estimate that it was created sometime in the 1940's-1950's, although it is impossible to know this for certain.
As its exceptional quality and rarity merits, the pastel has been framed to the highest aesthetic and archival standards by Goldleaf Framemakers of Santa Fe, Santa Fe's finest framers, in a hand-carved, 22K gold-gilded, modernist-style frame under UV-light resistant, TRU-VUE "Museum" glass. The pastel itself measures 13 1/2" by
9 1/2" and its framed dimensions are 23 1/2" by 19 1/4". 
This piece is classic, rare, significant American Modernist art of the finest quality with an extraordinary provenance—a gorgeous art gem hidden away for decades now emerged into the light. It would rightfully hold a significant place in any collection, public or private, anywhere in the world.
Price available on request