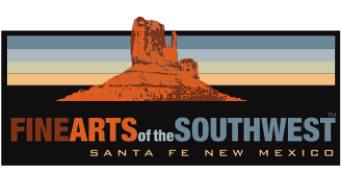 © 2010-2021 by Fine Arts of the Southwest, Inc. All rights reserved.
Unauthorized reproduction or use is strictly prohibited by law.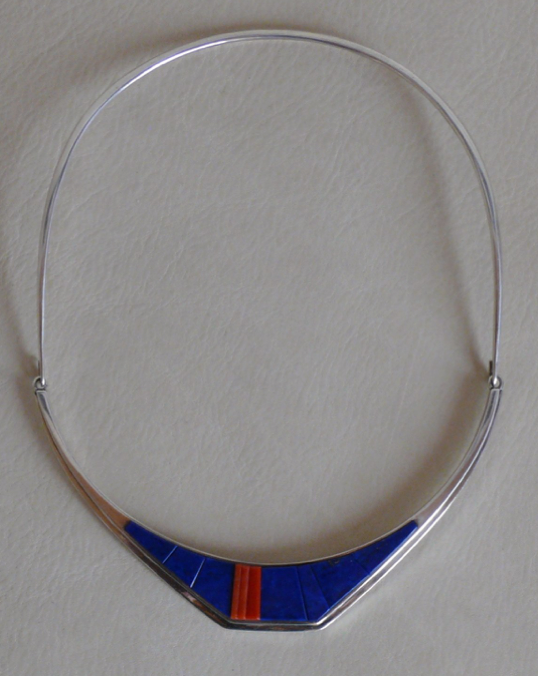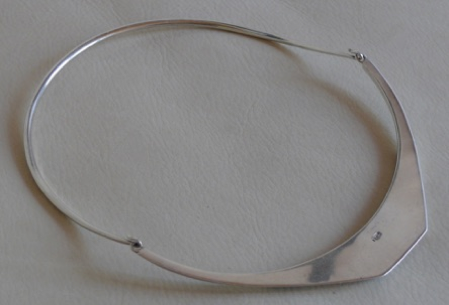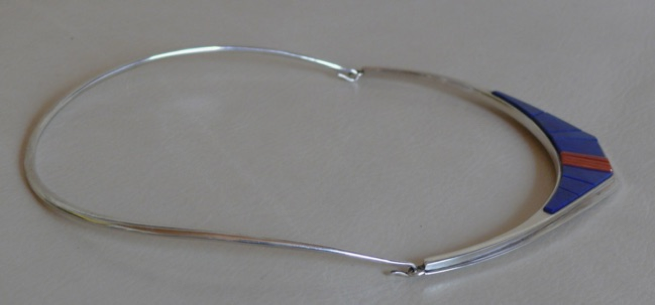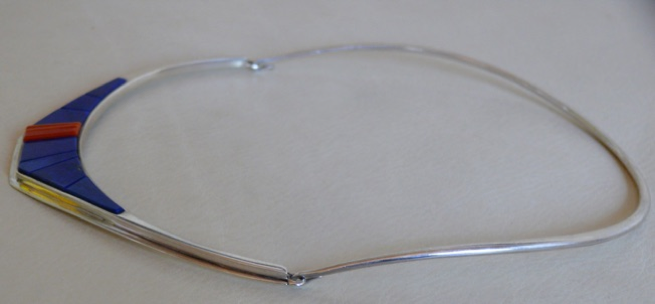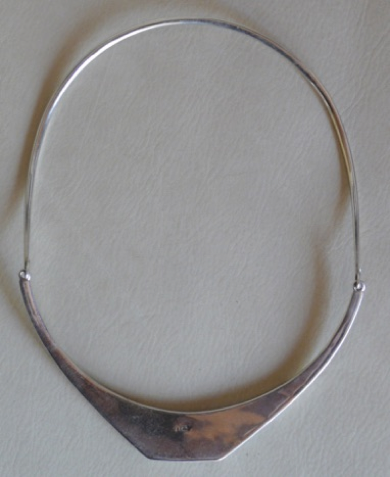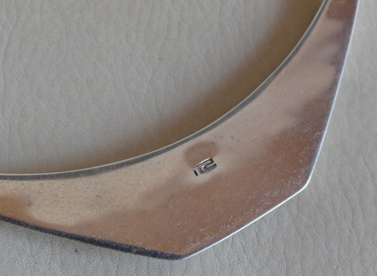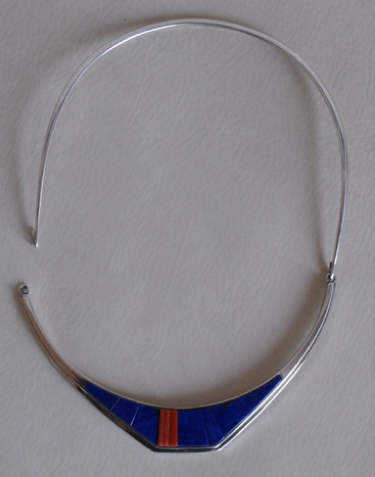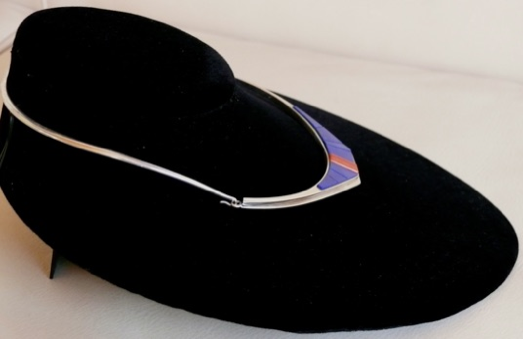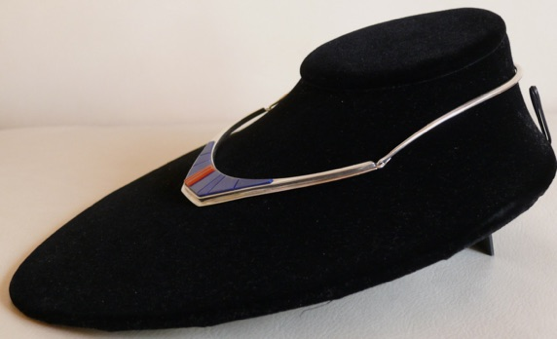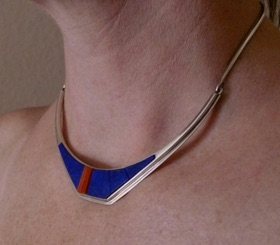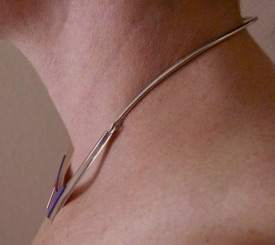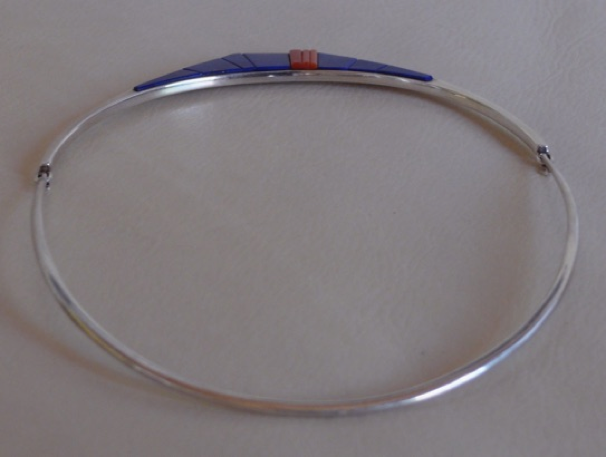 A wonderful, inlaid silver choker-style or collar
necklace by Richard Chavez, San Felipe Pueblo,
New Mexico, circa 1995-2010
Before Richard Chavez (b.1949) became a jeweler, he was training to become an architect and this early training is clearly reflected in his ultra-modern jewelry designs. This necklace is most beautifully crafted in Richard Chavez's characteristic, clean-lined "architectural" style. The necklace's central silver panel is very finely inlaid with 7 asymmetrically-shaped panels of deep blue lapis lazuli and 3 panels of red coral. The necklace's inner circumference measures 15 1/2" and it weighs a very comfortable 34.9 grams or 1.23 ounces.
The necklace is fabricated in two large pieces and it closes with a simple, perfectly-executed hook and eye hinge on the wearer's right side of the necklace. The necklace is properly signed with Richard Chavez's hallmark of his joined initials on the back and it is in excellent original condition. This is an extremely elegant and very wearable piece which, as you can see in the photographs, fits on the body beautifully.
Prices for Richard Chavez's jewelry have risen dramatically over the past five to ten years as demand for his work has increasingly escalated and as Richard has been making fewer new pieces. This necklace is an excellent opportunity to acquire a very attractive and important example of his work at an extremely fair price.
Price $5,400
Inquire