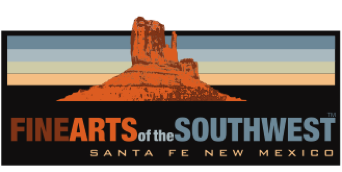 © 2010-2023 by Fine Arts of the Southwest, Inc. All rights reserved.
Unauthorized reproduction or use is strictly prohibited by law.
An exceptionally well-made Navajo-style coin-silver bead and naja pendant necklace by Ron Winters, c.1990
Here is proof positive that you do not have to be a Navajo to make silver like a Navajo. Ron Winters of Santa Fe might be an anglo, but he is also a very highly-accomplished, traditionally-trained "Navajo" silversmith who formerly lived with and was "adopted" by a very famous Navajo silversmithing family, the Morgans of Manuelito Canyon outside Gallup in far western New Mexico. Ron learned traditional Navajo silversmithing from the ground up as an apprentice to the renowned Navajo master smith, Harry Morgan (1946-2007). And, as you can clearly see here, he learned it quite well.
Ron made this wonderful coin and ingot-silver necklace around 1990 in completely traditional fashion; the 50 large silver beads are fabricated from 100 old Mercury and Roosevelt-type American silver dime coins. He first painstakingly filed off the designs from the front and back of each of the coins then "dapped" the beads into shape, fitted and soldered them together, then sanded and polished them. The large silver naja pendant is also made from melted-down silver coins, cast into a hand-carved tufa mold then filed and finished. The amount of concentrated effort and skill it takes to do this all by hand, let alone to do it this beautifully, is almost impossible to imagine.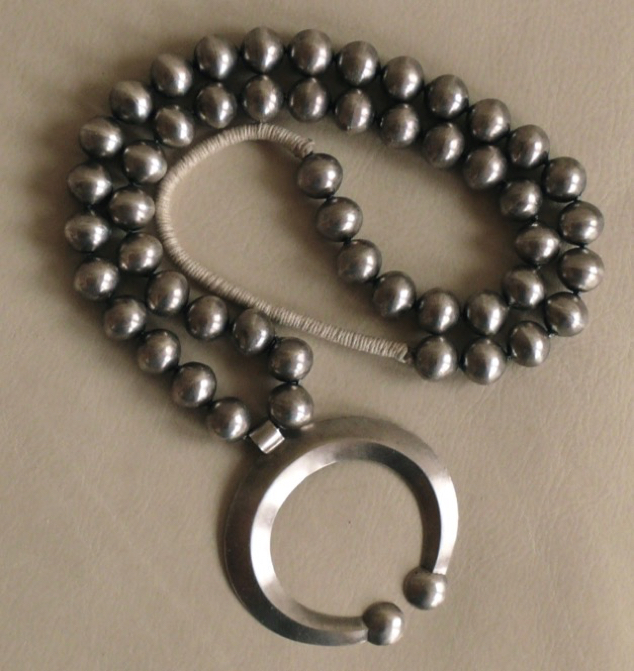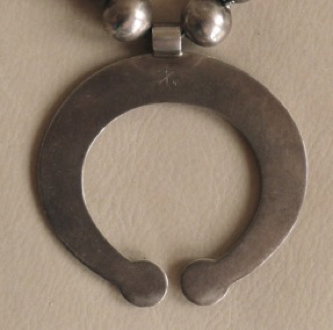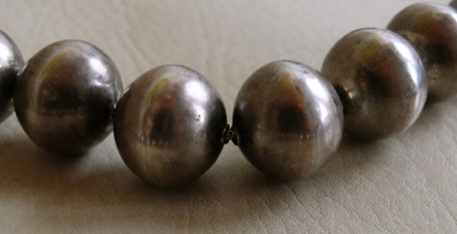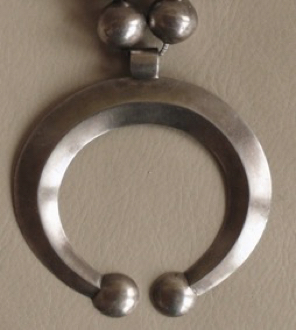 The necklace measures a very nicely-sized 18" in length measured from the top of the cotton wrap to the bottom of the naja pendant while lying flat on a table. The overall circumference is 30". The beads are 1/2" in diameter and the naja pendant measures 2 7/8" in height by 2 3/4" in width. The necklace weighs a substantial 246 grams or 8 5/8 ounces, slightly over a half a pound of silver and it is in excellent original condition. It is strung on a sturdy foxtail chain and is finished with a very finely done "Pueblo"-style cotton wrap. It is signed on the back of the naja with Ron Winters' snowflake hallmark. This is one of the most attractive, beautifully made and nicely-proportioned Navajo-style silver necklaces that
we have seen in quite some time; a true work of traditional, classic Navajo-style silversmithing art.
Price $3,250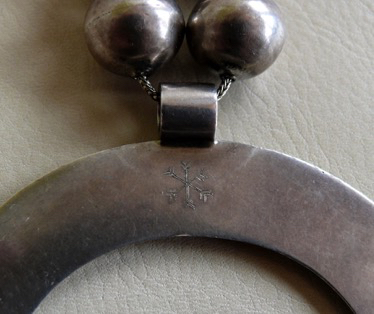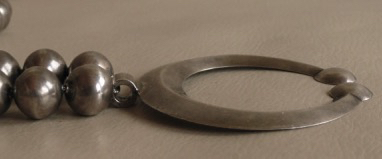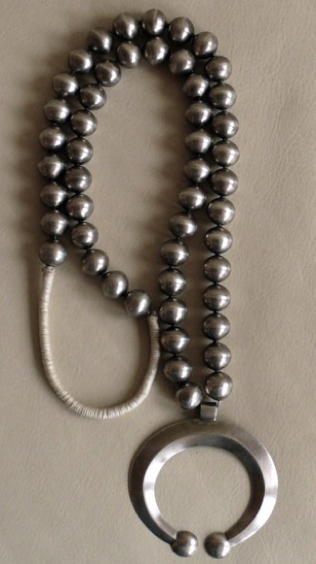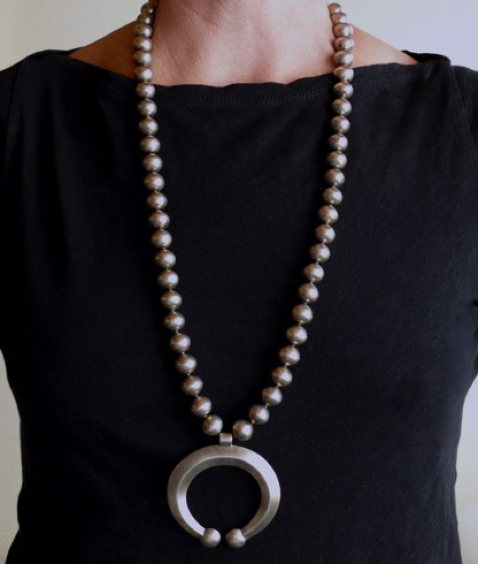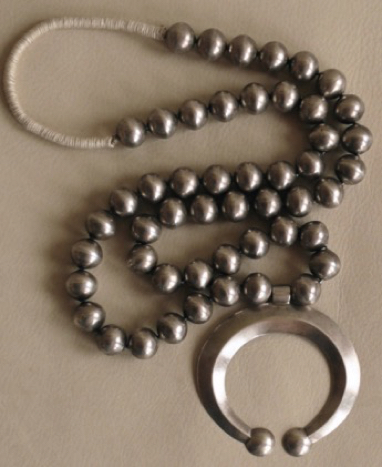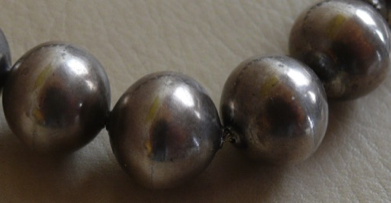 100 vintage silver dimes such as these were hand-filed, hammered, shaped, soldered and
polished to make the 50 finished beads in this necklace, several of which are pictured at right.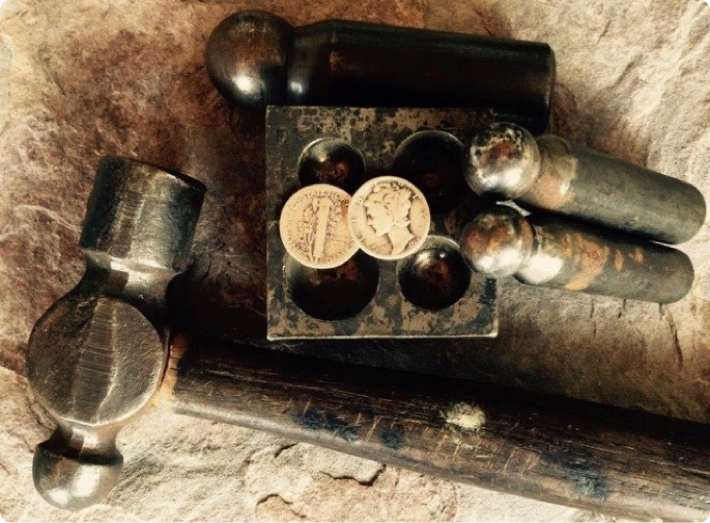 Tools and materials traditionally used by Navajo silversmiths
to make coin-silver beads like those in this necklace.