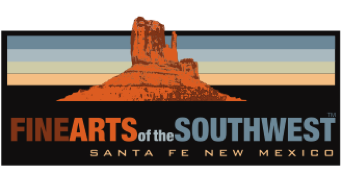 © 2010-2022 by Fine Arts of the Southwest, Inc. All rights reserved.
Unauthorized reproduction or use is strictly prohibited by law.

A rare historic Santo Domingo Pueblo square-shaped "four directions" polychrome pottery bowl, c. 1940's
Pottery bowls such as this one were traditionally used in various Pueblo households to hold cornmeal to use for blessings or to hold water and reflect the image of the water's surface upwards to the heavens in a plea for nourishing rain. They were generally made on the smaller side and the square shape of the bowl signifies the four cardinal directions of the world so that the good wishes go out and come in from everywhere, so to speak.
This lovely vessel is most beautifully formed and finely painted in accordance with the extremely high overall quality of Santo Domingo Pueblo's historic pottery which has been long renowned throughout the Pueblo world and by non-Pueblo collectors for its exalted quality, durability and beauty. The thick white Bentonite slip is evenly applied and the dark black vegetal paint decoration encircling the body of the bowl is of lush, organic floral and other foliate designs which look like large squash gourds all most beautifully executed and all suggestive of the fertility of the earth brought by the nourishing rains the bowl might help to summon.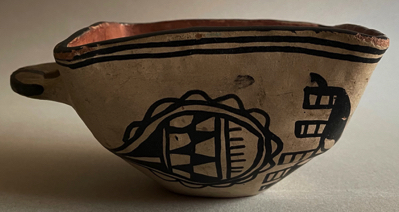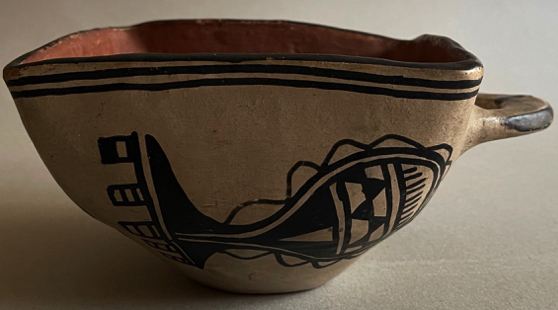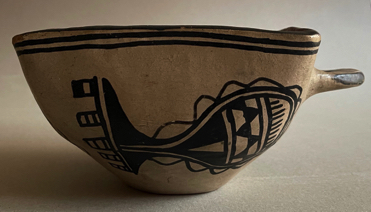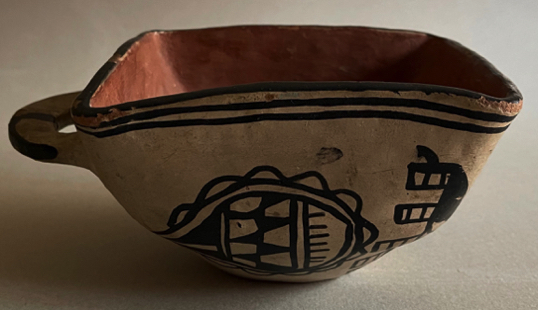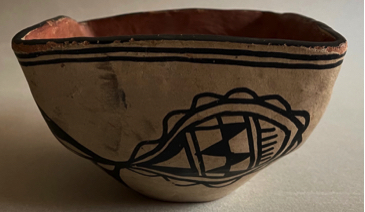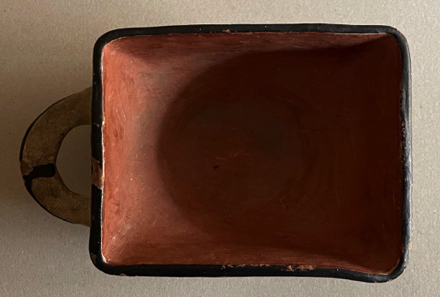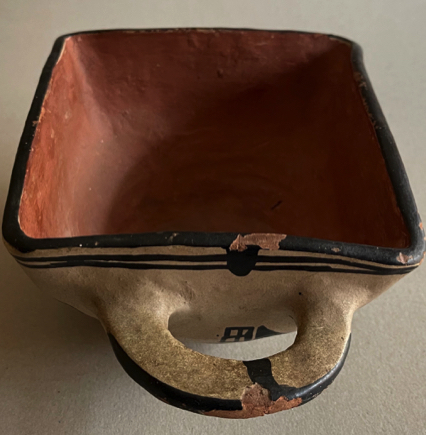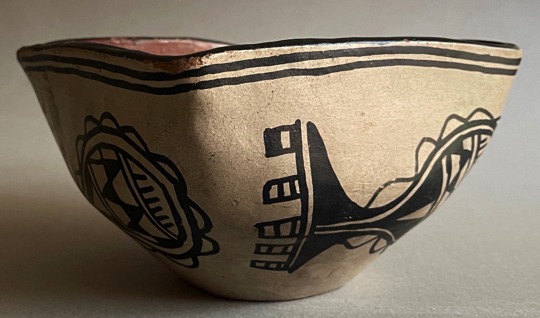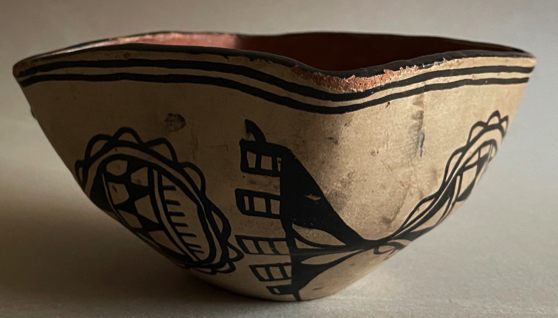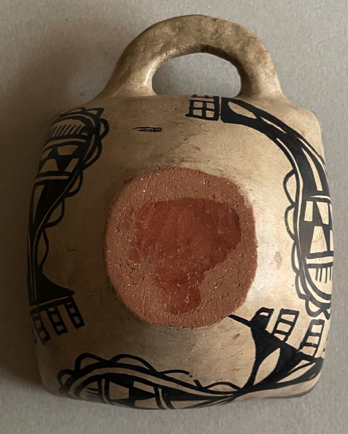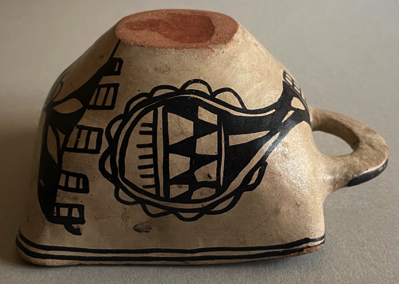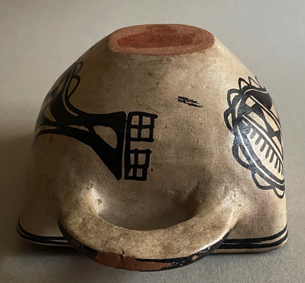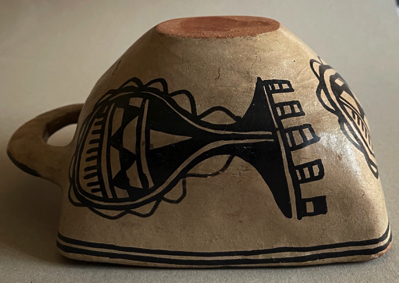 The bowl's interior is unslipped, buff-colored clay and the exterior is slipped down to its very bottom which is indicative of the time frame we are discussing. If the bowl had been made 25 or so years earlier, say around 1915-20, there would have been an un-slipped area around the bottom third of the bowl bordered by a painted red band. Finally, the bowl is also very beautifully stone-polished inside and outside.
The body of the square bowl measures 6" square, add in the handle and the length front to back becomes 7 1/2". The bowl is 3 3/4" in height. It is in very good original condition with several areas of abrasion to the handle, rim and body and a couple of small original paint splotches. The small abrasion areas could be easily and relatively inexpensively restored by a professional pottery restorer if desired.
This fine historic Pueblo pottery bowl was made with beautiful intentions for beautiful purposes and perhaps that's why the bowl itself turned out so beautifully. It's a beautiful vessel through which beauty flows.
Price $1,375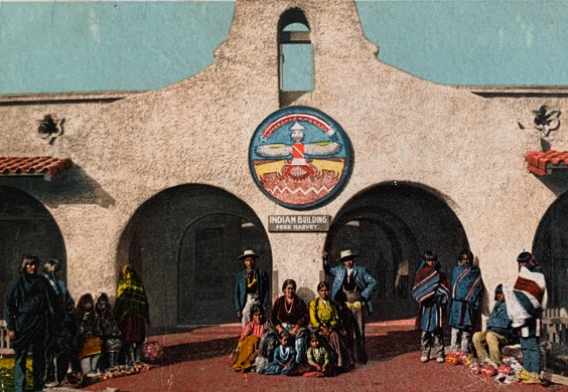 At left, Pueblo pottery-makers displaying their wares to visitors at The Fred Harvey Company's Indian Building at The Hotel Alvarado, c. 1906. This bowl could possibly
have been sold there. At right, Julius Seligman's old Santo Domingo Pueblo trading post, c. 1940's, another likely location where this bowl could have originally been sold.