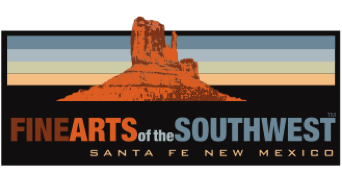 © 2010-2021 by Fine Arts of the Southwest, Inc. All rights reserved.
Unauthorized reproduction or use is strictly prohibited by law.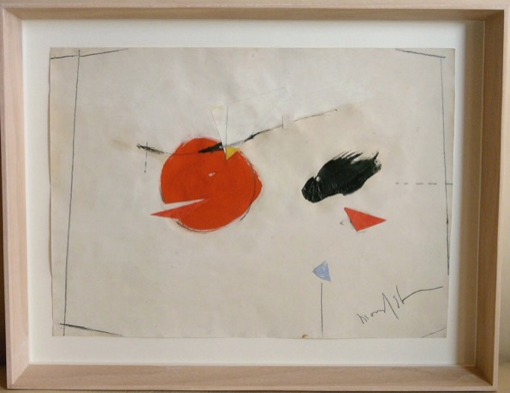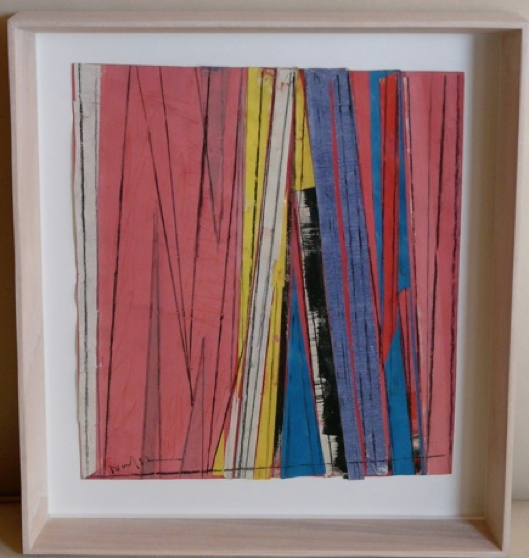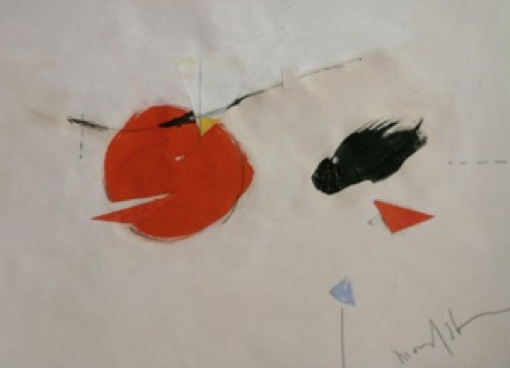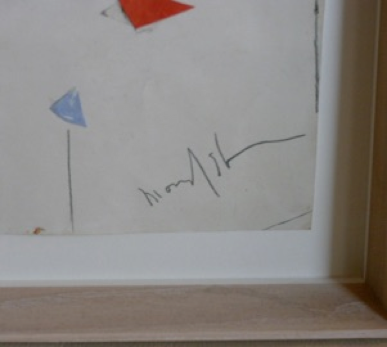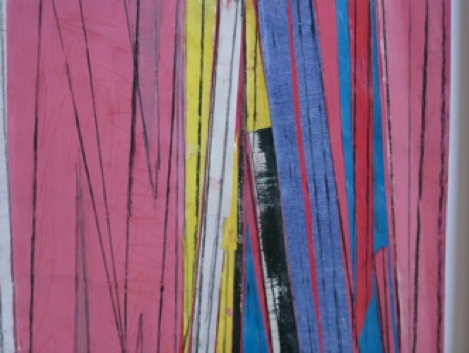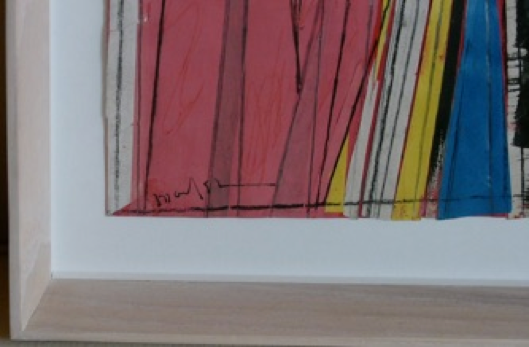 Two mixed-media collages by Taos Modernist Beatrice Mandelman, circa 1950's
Beatrice Mandelman (1912-1998) was one of the foremost members of the Taos Modernist art group. She moved to Taos from New York City with her fellow artist husband, painter Louis Ribak, in 1944 and remained there until her death. These two pieces are characteristic of her most original and best abstract work and are immensely satisfying to look at. They are composed of pieces of cut out paper which are then painted with acrylic paints, drawn on with graphite pencil and re-assembled.
The vertical piece at left measures 10" by 9 1/2" and is signed "Mandelman" in pencil at the lower left. Its framed dimensions are 13 1/4" by 12". The horizontal piece at right measures 9" by 13" and is signed "Mandelman" in pencil at lower right. Its framed dimensions are 12" by 15 1/2".
Both pieces are in excellent original condition and were obtained directly from the Beatrice Mandelman Estate in Taos, New Mexico. The frames are custom-made by Goldleaf Framemakers of Santa Fe and made of hand-carved and beveled maple finished with a fine, light whitewash. Both pieces are framed under UV-protective "Museum" glass.
Price $1,800 each