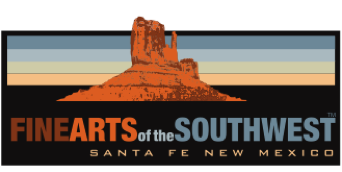 © 2010-2023 by Fine Arts of the Southwest, Inc. All rights reserved.
Unauthorized reproduction or use is strictly prohibited by law.
Please take a few moments to gaze carefully upon this beauty; it's rare that you will see something designed and executed this beautifully and in as difficult and unforgiving an artistic medium as silver metal. But, when you're dealing with artistry and technical excellence on the level of the legendary Navajo silversmith, Thomas Curtis, Senior (1942-2013) all bets are off and otherwise unimaginable things can be regularly achieved. Curtis's silverwork is simply on another higher, more exalted level than almost anyone else's. In addition to being a great silversmith himself Thomas Curtis, Sr. was also the very proud Father of Jennifer Curtis (b. 1964) who learned silversmithing at her Father's knee as a little girl and has become an outstanding silversmith in her own right proudly carrying on her Father's tradition.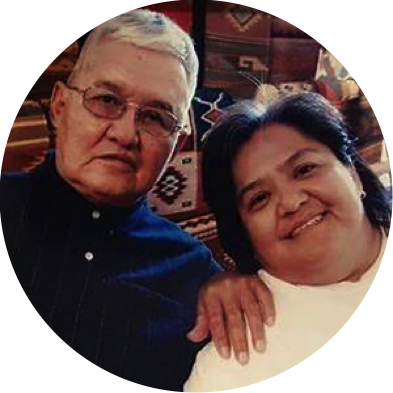 Thomas Curtis, Sr. and Jennifer Curtis, c. 2010.
Photo source and © Four Winds Gallery, Pittsburgh, PA
The design of this bracelet is a remarkable composition of very finely applied stampworked decorations in the form of
a row of repeating upright concentric hooks. These designs have been stamped in the reverse meaning the center of the stamps is positive and the surrounding rest of the design is recessed or impressed. This row of repeating hooked designs is bordered by a narrow line of very interesting looking applied silver granulation which is itself underlined by a finely-chiseled linear border. It is a beautiful, completely original and fascinating graphic presentation overall.
It conveys a wonderful combination of strength and delicacy.
The bracelet measures 1/2" in continuous width all the way around. The inner circumference end-to-end is just a smidge under 5 1/2" and the gap between the terminals is 1" for a total interior circumference of slightly under 6 1/2".
The bracelet weighs a very comfortable and extremely wearable 36 grams or 1 1/4 ounces. The bracelet is in generally excellent original condition. The terminals are just very slightly misaligned as can be seen in the photos, but this is of no real consequence. The bracelet is properly signed "T. Curtis" in Thomas Curtis Sr.'s characteristic cursive signature on the interior and it is also marked "Sterling."
This bracelet is a thoroughly remarkable piece by a thoroughly remarkable artist, a precious treasure to wear with pride.
Price $1,250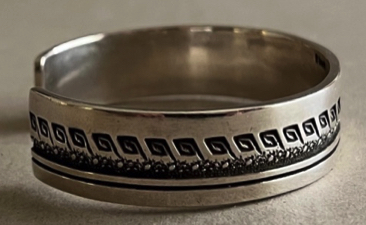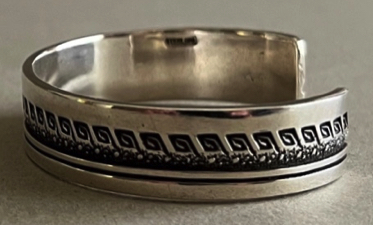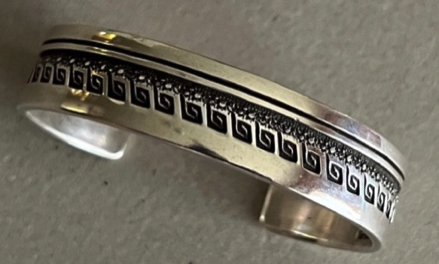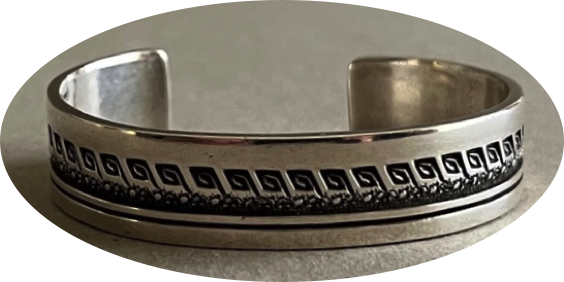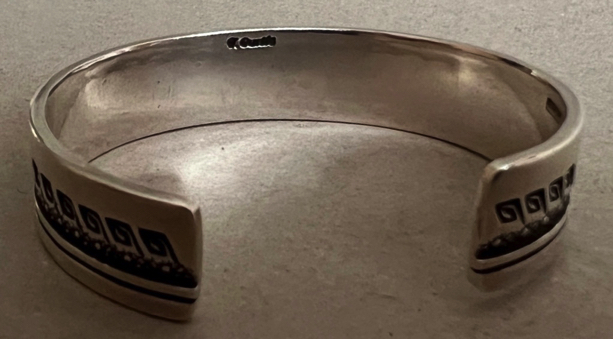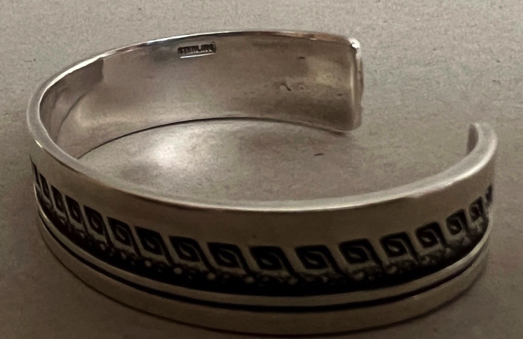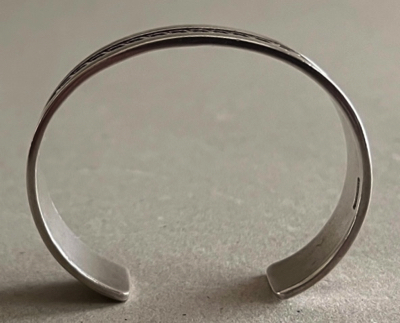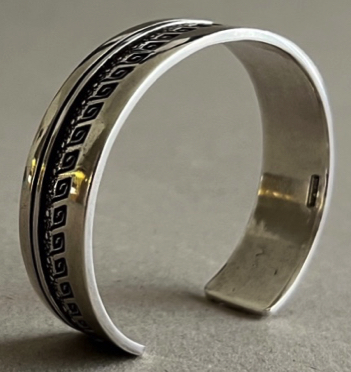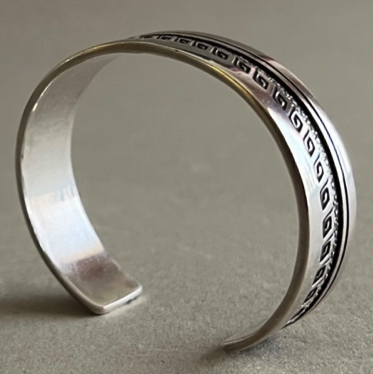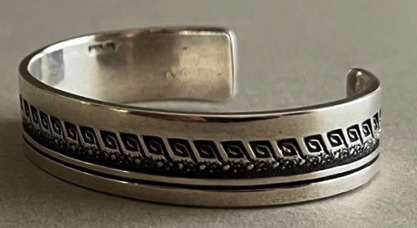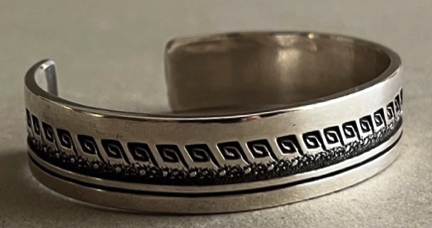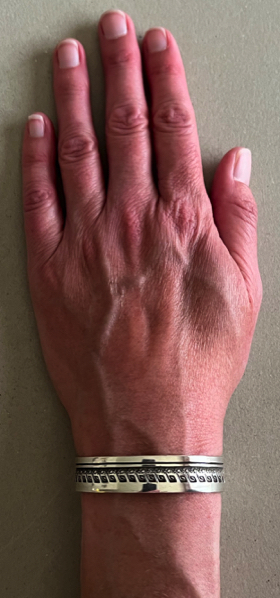 An exquisitely made Navajo Sterling silver bangle-
style bracelet by Thomas Curtis, Sr., c.1980's-90's