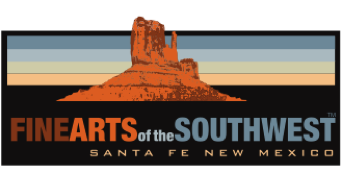 © 2010-2021 by Fine Arts of the Southwest, Inc. All rights reserved.
Unauthorized reproduction or use is strictly prohibited by law.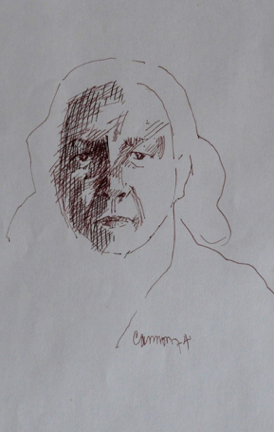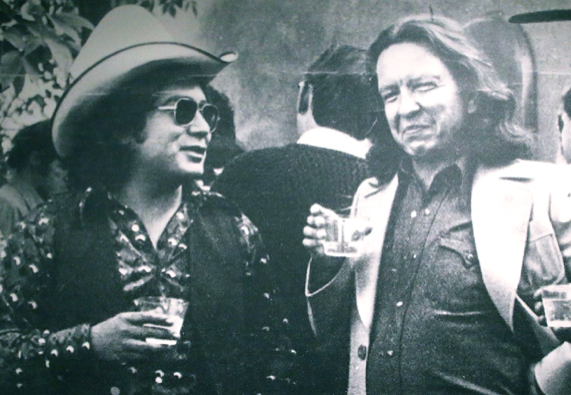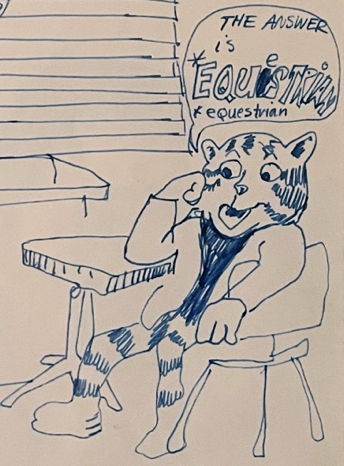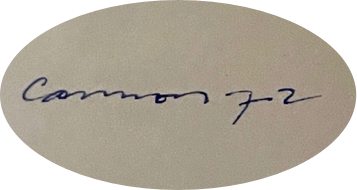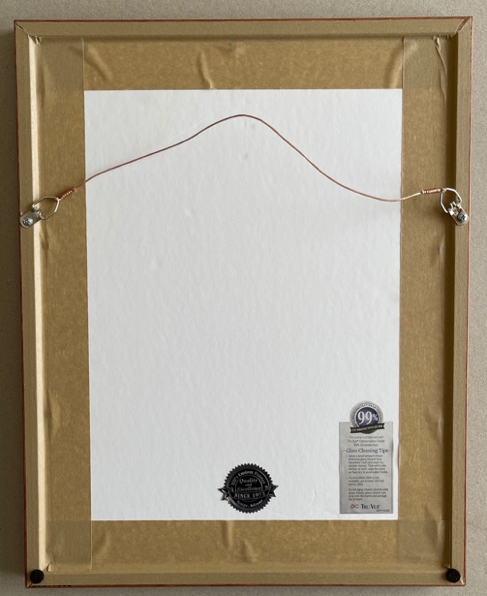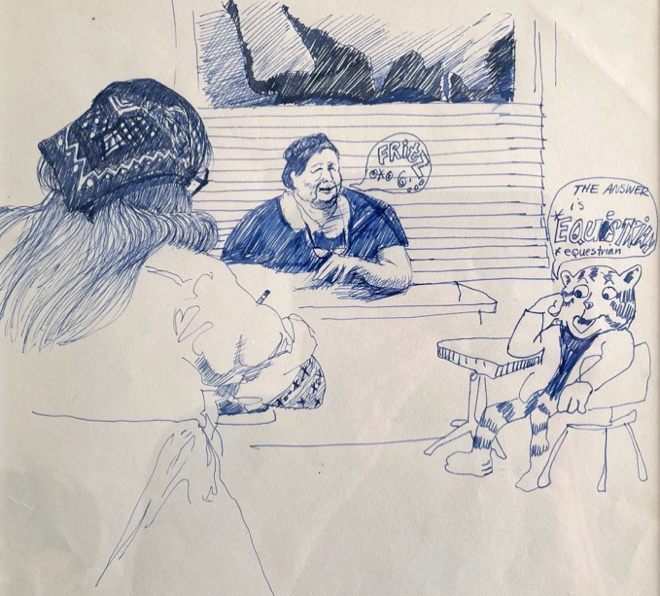 An original pen-on-paper autobiographical drawing
by Tommy Wayne (T.C.) Cannon, Santa Fe, NM, 1972
Artists T.C. Cannon and his old buddy from the Institute of American Indian Arts (IAIA) in Santa Fe, Fritz (The Cat) Scholder, are having a good old time here in the classroom at the teacher's expense in this fascinating, semi- fictionalized, semi-autobiographical drawing. the drawing, a page from Cannon's personal visual diary of sorts,
if you will, is an interesting and intimate glimpse inside his head at this momentous time in America and in his own life. 
In 1972, the year Cannon created this drawing, America was engulfed in the political and culture wars of Watergate, Vietnam and Nixon's landslide re-election. T.C. Cannon (1946-1978), who had already experienced the horrors of Vietnam firsthand as a decorated paratrooper in the 101st Airborne Division, was in 1972 one of the red hottest artists in America, having at the tender age of 26 having a landmark two-man show with his Santa Fe teacher and colleague Fritz Scholder (1937-2005) at The Smithsonian Institution's National Collection of Fine Arts in Washington, D.C. Entitled "Two American Painters", this seminal exhibition completely shattered all pre-existing visual stereotypes about Native Americans, creating an exploration in irony and contemporary kitsch and culture which opened up a whole new phase and dialogue of contemporary Native American art and established Cannon
and Scholder at its very pinnacle.
At left, T.C. Cannon at the Institute for American Indian Arts, Santa Fe, c. 1972. At center, T.C. Cannon and Fritz Scholder, c. 1976. At right, T.C. Cannon "Portrait of Fritz Scholder", felt-tip pen on paper, 8 1/2" by 10", 1974.
Left photo source and © IAIA, Santa Fe. Center photo source and © John Krena, Four Winds Gallery, Pittsburgh, PA. Right photo source and © Fine Arts of the Southwest, Inc., Santa Fe, NM
And this drawing shatters all those pre-existing preconceptions and stereotypes to bits, it is at once provocative, insubordinate, cheeky, kitschy, ironic and flat-out funny as hell. The teacher is swearing at Fritz (Scholder) The Cat while T.C. quietly chronicles the scene, his shoulder-length post-military long hair dressed in an Aunt Jemima style bandanna "do-rag" while Fritz is clad in a catsuit. No eagle feather headdresses, moccasins or war paint for either
of the Indians in this scene mind you, these are different, non-stereotypical kinds of warriors and modern-day Native American men. The cheeky yet principled resistance to older establishment norms of authority by rebellious and determined young people is made clear here and reflective of the deep alienation of the times; Vietnam, Watergate, etc.
The drawing is exceptionally well done in elaborate detail and Cannon's ballpoint pen line work is highly accomplished. The matted dimensions of the drawing are 11 1/2" in height and 8 1/4" in width. It is in very good original condition with a few wrinkles to the paper. The drawing is very finely and archivally matted and beautifully framed under "TruVue" Museum conservation Ultraviolet light resistant glass in a beautiful custom-made wood frame which appears to be of finely-grained redwood. The framed dimensions are 16 1/2" in height by 13 1/4" in width.
The drawing is properly signed and dated "Cannon '72" at the lower center.
At left, "Fritz The Cat Scholder" by T.C. Cannon, 1972. At right, "Fritz The Cat" Limited Edition print by R. Crumb, 2015.
© 2015 R. Crumb
"Leonardo da Vinci once said that, ' Every artist paints himself ', and that certainly applied to the celebrated Kiowa artist T.C. Cannon. Depending on an artist's skill, temperament, experiences, degree of introspection, and other characteristics, his or her self-portrait can reflect a range of visual information, from a simple likeness to an expression of profound personal awareness of ego and vision amidst insecurities.
In the hands of a unique talent, a portrait of the soul is rendered, and no one was more intimately revealing in this way than T.C. Cannon. His poignant pencil and ink drawings form a virtual diary of a life lived fully, with subscripts of love, lust, vanity, lostness, doubt, and dread. A few of us were fortunate to know T.C. as a friend, but through his visual autobiography that grace continues to be offered to the world."
-Edwin L. Wade, Ph.D. Native American Painting and Pottery Scholar
This piece has a very fine provenance; we acquired it from the prominent Santa Fe Navajo artist, Tony Abeyta who purchased it directly from T.C. Cannon's sister and official estate executor, Joyce Cannon-Yi. For the past seven years it has been in the personal collection of a very prominent Native American Arts collector and former personal friend of T.C. Cannon. We originally sold this drawing along with one other T.C. Cannon drawing to this collector in 2014 and after his death we acquired the drawings back from his estate.
This drawing is both a wonderful artistic and important historic document; it's a beautifully captured rare and intimate look into the private life of one of the most distinguished, influential and inspired Native American artists
of all time; a finely illustrated page from his intensely personal all-too-brief life's journal.
Provenance:
1978-2014 Joyce Cannon-Yi, T.C. Cannon's sister and official estate executor
2014 Tony Abeyta, Navajo artist, Santa Fe, NM
2014 Fine Arts of the Southwest, Inc., Santa Fe, NM
2014-2021 Private Collection
2021 Fine Arts of the Southwest, Inc., Santa Fe, NM
Price $3,200