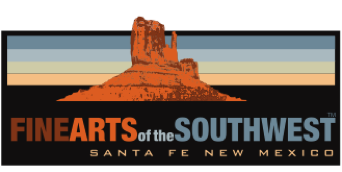 © 2010-2021 by Fine Arts of the Southwest, Inc. All rights reserved.
Unauthorized reproduction or use is strictly prohibited by law.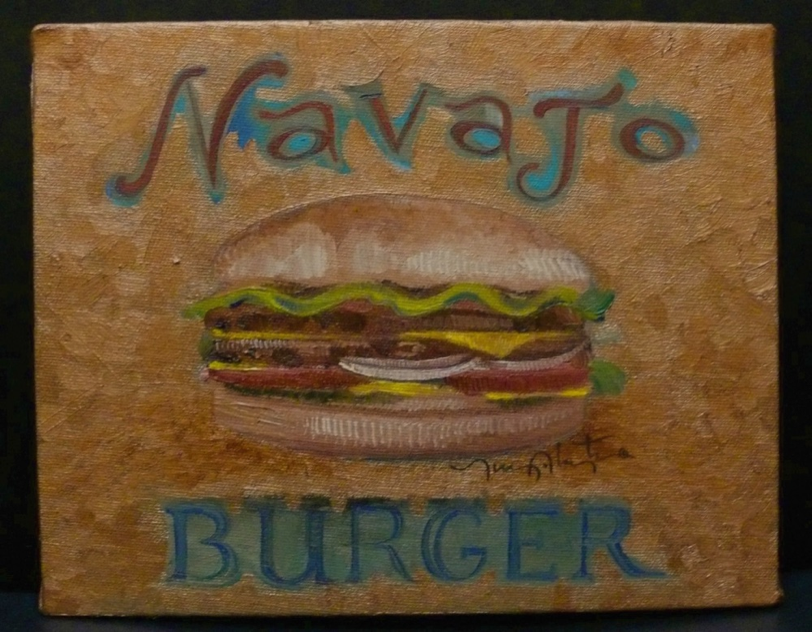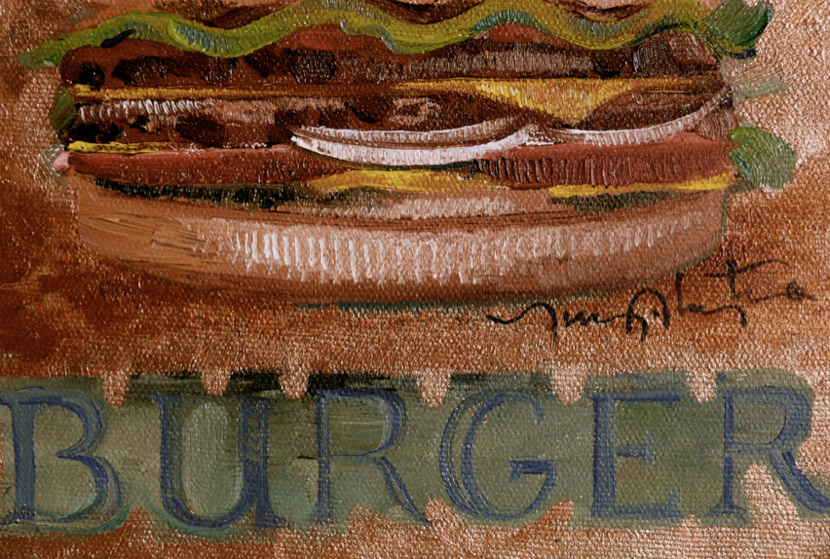 "Navajo Burger" by Tony Abeyta
oil on canvas, 8" by 10", 2014
An absolutely wonderful and whimsical Pop-Art style painting by the extremely-talented and versatile contemporary Navajo artist, Tony Abeyta (b.1965). We purchased this painting directly from Tony Abeyta at his Santa Fe studio in the summer of 2014.
The painting is oil on canvas and measures 8" by 10". It is in pristine original condition and is properly signed "Tony Abeyta" at the lower middle right. The painting is presently unframed and while a nice, simple Modernist-style frame might highlight it to some degree, it is not really necessary in our view. This painting is a charming and delightful piece by one of the most accomplished and influential Native American artists at work today. Looks good enough to eat!
Price $2,600