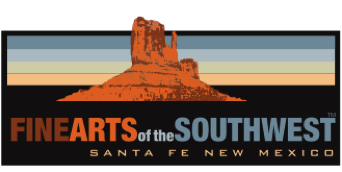 © 2010-2021 by Fine Arts of the Southwest, Inc. All rights reserved.
Unauthorized reproduction or use is strictly prohibited by law.

A sensational Hopi tufa-cast silver cuff bracelet by Verma "Sonwai" Nequatewa, 2019
Verma Nequatewa (b.1949) is the undisputed master jeweler of the Hopi mesas. Beginning as a teenager some fifty years ago as an apprentice to her extraordinary Uncle Charles Loloma (1921-1991) she has blossomed into an international superstar, a world-renowned artist of the highest caliber.
The quality and craftsmanship of her pieces is simply astounding. This elegant tufa-cast silver cuff bracelet is perfectly evocative of her exalted and highly-refined aesthetic, a lovely organic sculptural form in beautifully textured silver, seemingly simple, yet complex and extremely demanding to execute so perfectly. When we purchased this bracelet from Verma in August, 2019 she told us it that it was the very first piece she had made from the new tufa block which she had just recently gotten and that she was particularly pleased with how it had turned out.
The bracelet measures 1 1/8" in width at its widest point, tapering down to 5/8" in width at the slightly asymmetrical end terminals. The inner circumference end-to-end is 5 5/8", the gap between the terminals is 1" for a total interior circumference of 6 5/8". The bracelet weighs a very comfortable 62 grams or 2 1/8" ounces. It is in completely excellent original condition and is properly signed "Sonwai" on the interior and is also marked with Verma's hummingbird insignia. This is a classic piece by a classic artist, very wearable and absolutely stunning anywhere and everywhere you might choose to wear it or just admire it sitting by itself on a table or shelf, a perfectly conceived, perfectly formed perfectly precious small silver sculpture.
Price $5,900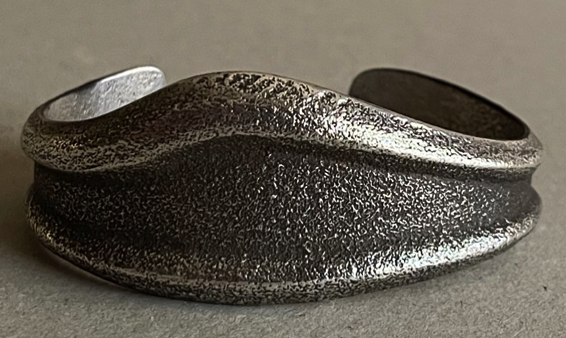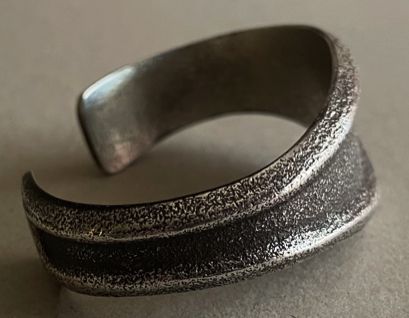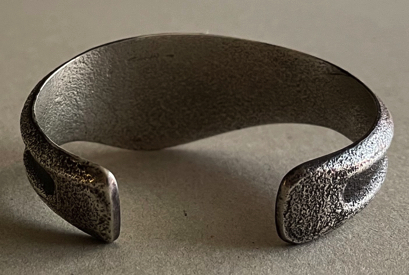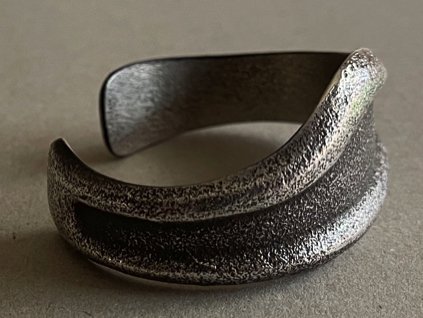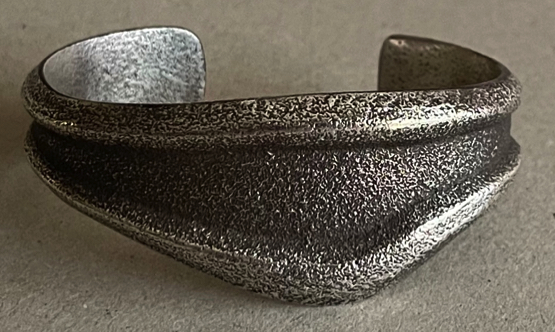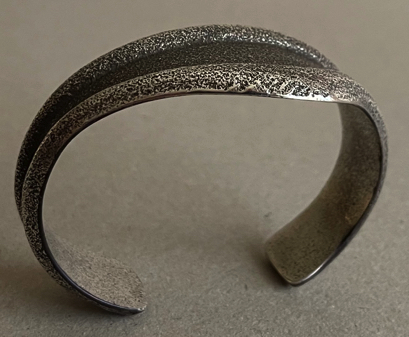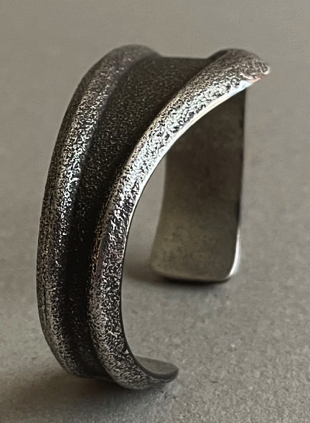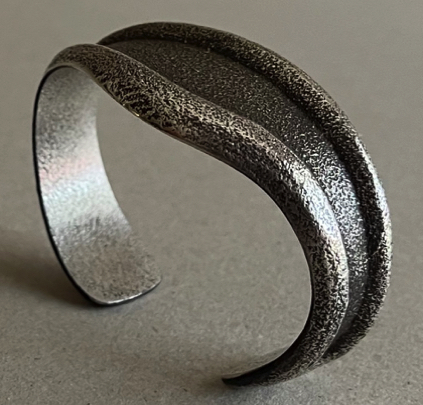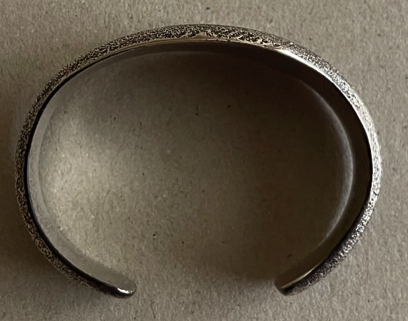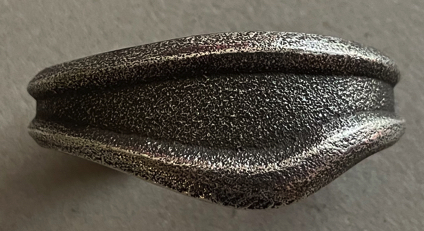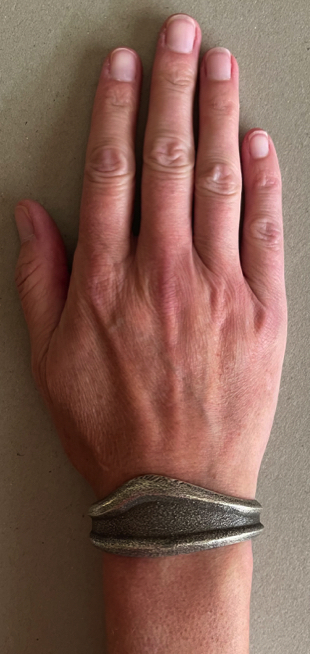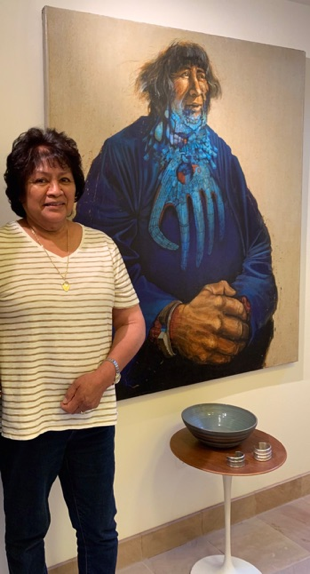 Verma in Santa Fe, 2019, with a portrait of
her uncle, Charles Loloma. To view our website listing of this painting, please click here.