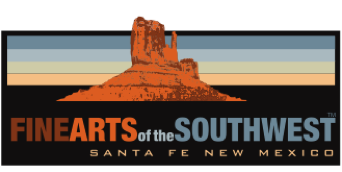 © 2010-2021 by Fine Arts of the Southwest, Inc. All rights reserved.
Unauthorized reproduction or use is strictly prohibited by law.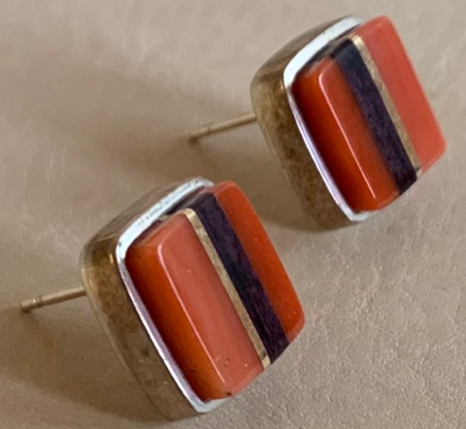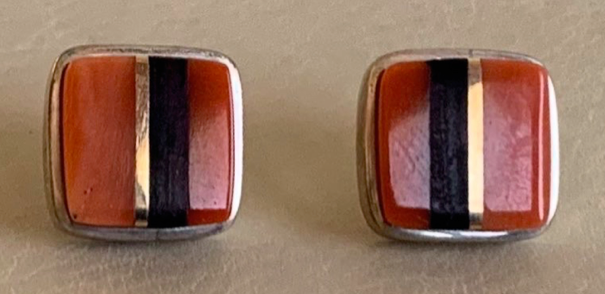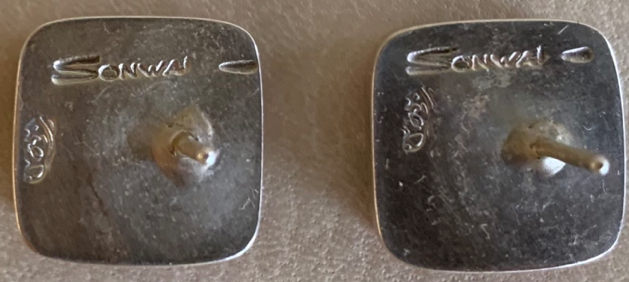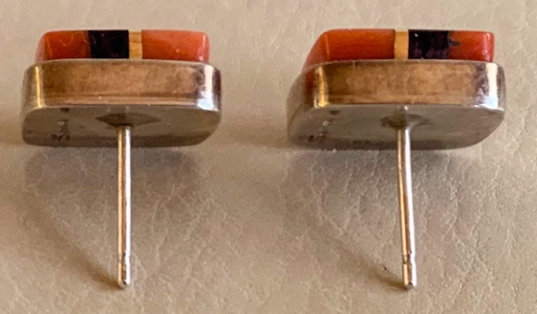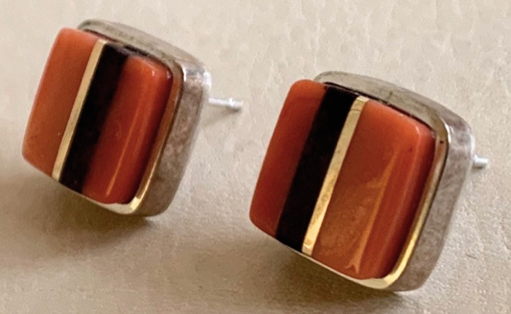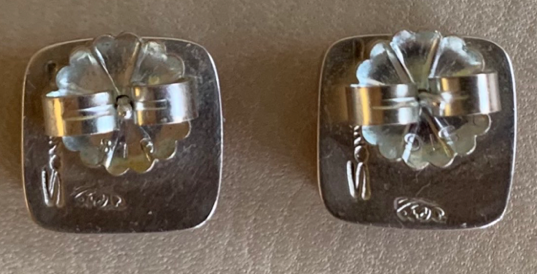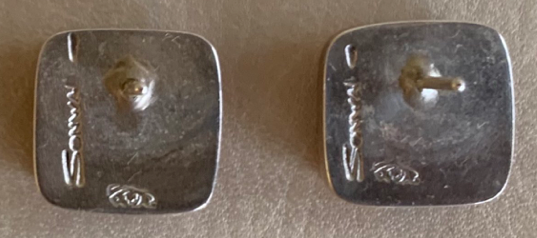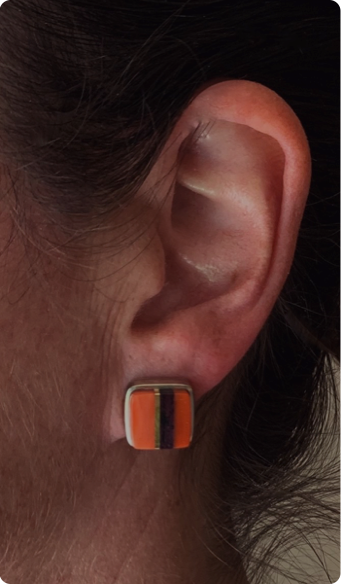 A superb pair of Hopi silver, red and pink coral, desert ironwood
and gold stud earrings by Verma "Sonwai" Nequatewa, 2018
THESE ARE A WONDERFUL PAIR of classic stud earrings inlaid with a lovely palette of stones by the renowned Hopi jewelry artist, Verma "Sonwai" Nequatewa, niece, former apprentice and longtime colleague of her Uncle, Hopi jewelry master, Charles Loloma (1921-1991. Verma's life's work was importantly recognized in October 2018 with a major retrospective exhibition by The Heard Museum in Phoenix, Arizona.
These square-shaped stud earrings feature beautifully-matched deep red and pink coral stones, accented with rich dark brown desert ironwood and gold spacer bars. The earrings measure 1/2" square and they are 1/4" deep, not including the posts, their depth to the tip of the posts is 3/4". The earrings weigh an extremely comfortable
4 grams or 1/8 ounce each and they are in like-new original condition. There is a small amount of tarnish on the silver which can be very easily removed, if desired. They are properly signed "Sonwai" and they are also marked with Verma Nequatewa's hummingbird insignia on the back of each earring.
At nearly 70 years of age today, Verma is not making as much jewelry now as she did in past years. This coupled with the increased demand for her pieces from her recent Museum retrospective means that there will most likely be considerably less of her jewelry available in the days to come.
These earrings are perfectly-sized, classic, elegant pieces which can easily be worn anywhere on any occasion. They could definitely become your everyday "go-to" earrings.
Price $2,800