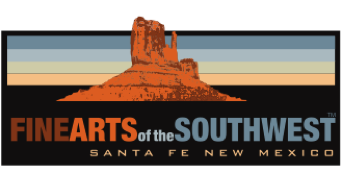 © 2010-2021 by Fine Arts of the Southwest, Inc. All rights reserved.
Unauthorized reproduction or use is strictly prohibited by law.

Verma Nequatewa very recently completed this extraordinary sculptural piece as a special commission. It is not for sale,
it will only be available to museums by special arrangement. It will be available for extended exhibition loans and eventually available as a permanent donation.
The stone is most beautifully inlaid with a precious jewelry panel measuring 2 1/2" in length and consisting of a vertical row of six hand-cut turquoise stones of various varieties, one red coral stone, one vertical 18K fabricated gold spacer bar and
a fabricated and cast 18K gold bar that lays horizontally in front of the vertical row of stones.
Directly adjacent to the side of the vertical row of inlaid stones is affixed a trapeziodally-shaped 18K cast gold plate from which hang three very finely fabricated 18K gold dangles of various lengths and widths. The sculpture is signed "Sonwai" and marked "18K" on the underside of one of these gold dangles. The interplay of form, color, light and texture between the rougher variegated surface of the cast gold plates and the brightly polished fabricated golden dangles is masterful.
The entire piece measures an impressively-sized 7 1/2" in length 5 1/4" in height and is 2" in width at the base tapering sharply to 3/8" in width at the very top.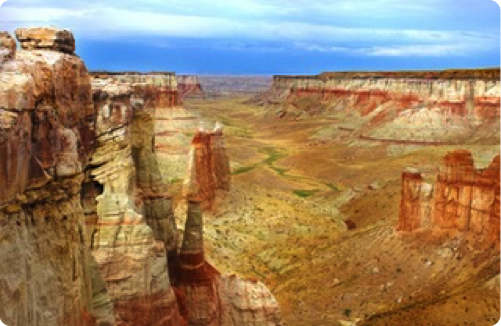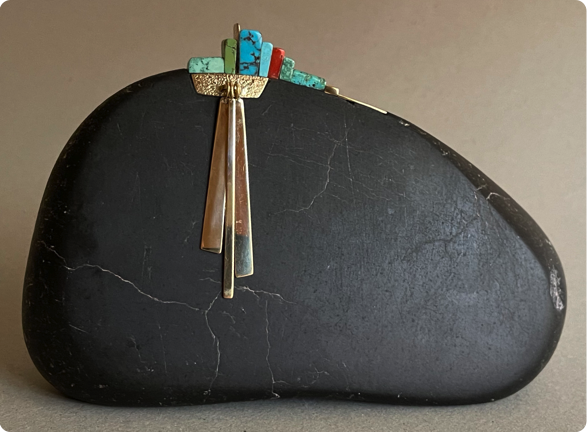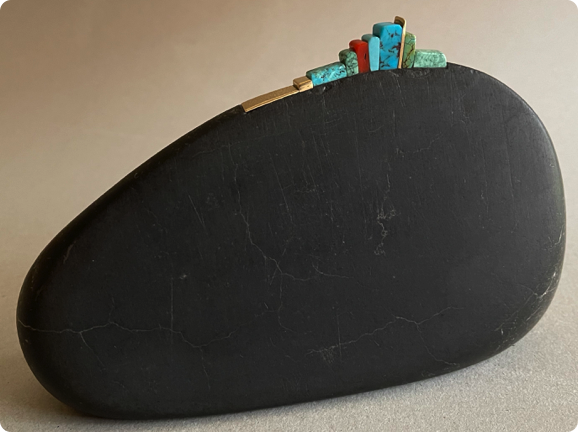 "The Rock"
A magnificent Pueblo polishing stone inlaid with 18K cast and fabricated gold, several varieties of turquoise and red coral by Verma "Sonwai" Nequatewa, 2021
The overall composition here is simply amazing, bringing the stone beautifully to life in an incredible manner. It literally pulsates with energy and radiates with beauty. The vertically stacked stones and textured gold panels are reminiscent of the sculptural forms and colors of the Hopi mesas, the red and golden rocks, the gorgeous clear blue skies.
"Charles taught that beauty is all around us on Hopi; in the environment, in the culture, in ceremony."
-Verma "Sonwai" Nequatewa
Verma "Sonwai" Nequatewa is one of America's and the world's greatest jewelers and heir to the incredible artistic tradition of her Uncle, renowned Hopi painter, ceramicist and jeweler, Charles Loloma. This piece is both a perfect expression of her incomparable artistry and skill and a beautiful validation of and testament to her remarkable artistic legacy.
If you are a Museum Director or Curator and you are interested in exhibiting this piece on loan and possibly eventually receiving it as a permanent donation, please contact us.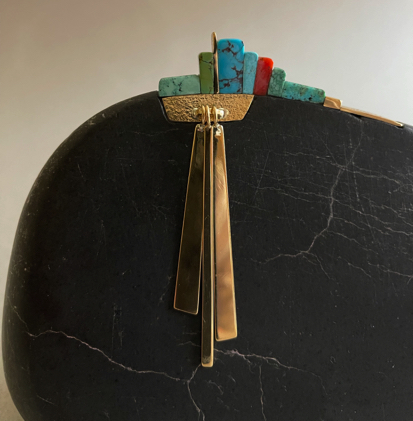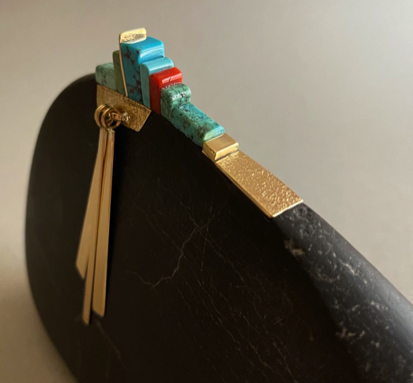 View of Coal Mine or "Ghost" Canyon on the western
edge of the Hopi Mesas near Tuba City, Arizona
Photo source and © Visit Arizona
"When I cut stones, it's a little like magic-the way they evolve into their perfect shapes."
-Verma "Sonwai" Nequatewa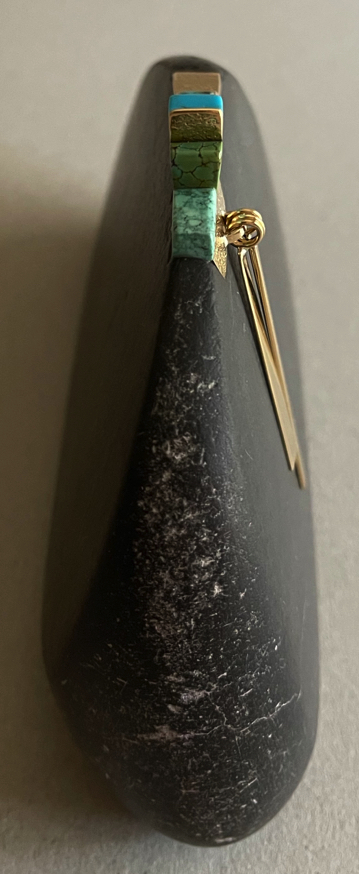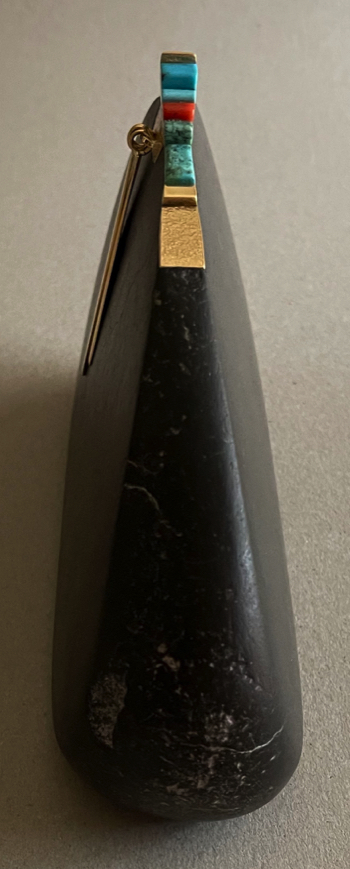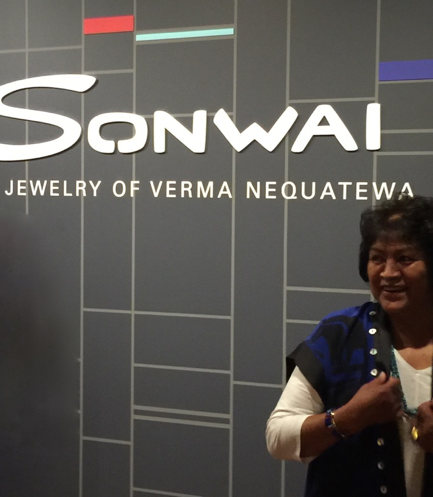 Verma Nequatewa at the Heard Museum's "Sonwai" exhibition opening, October 5th, 2018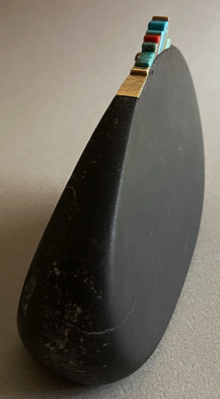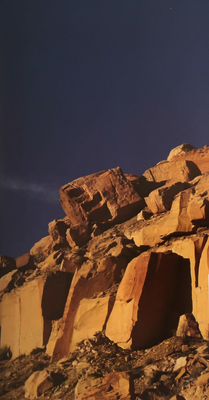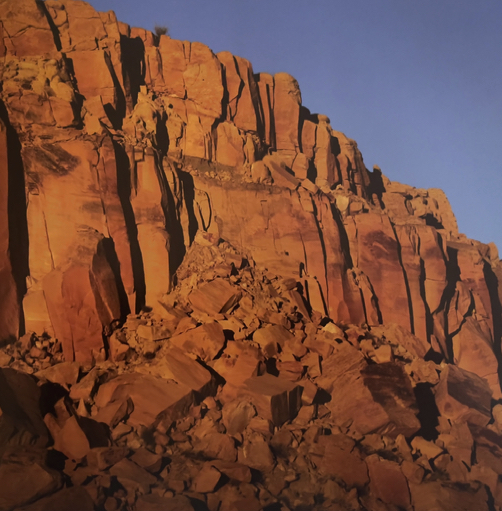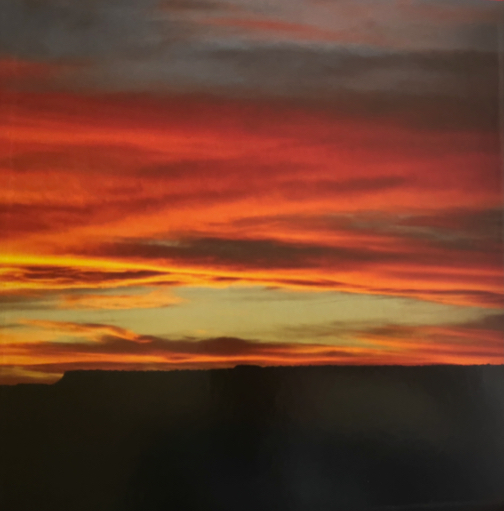 Hopi mesas and sunset photo source and © "Visions of Sonwai, Verma Nequatewa", Sonwai, Inc. 2007