© 2010-2021 by Fine Arts of the Southwest, Inc. All rights reserved.
Unauthorized reproduction or use is strictly prohibited by law.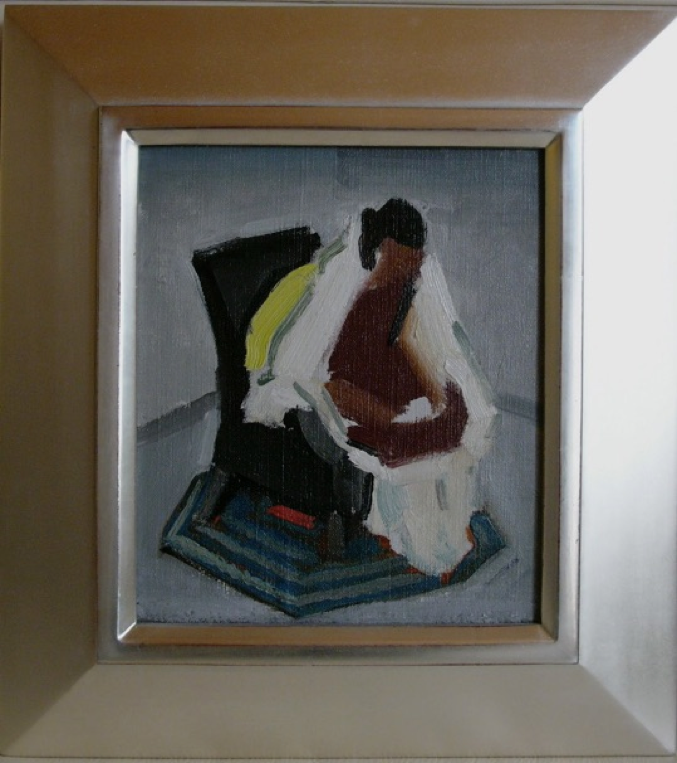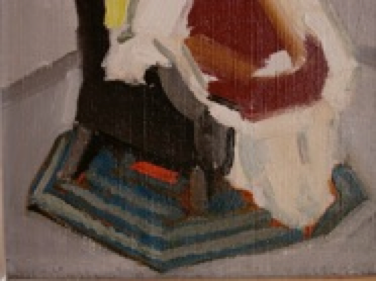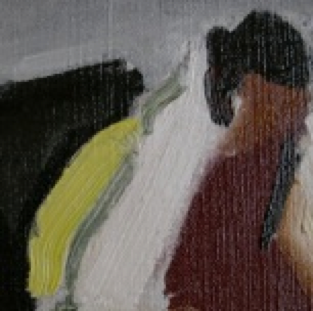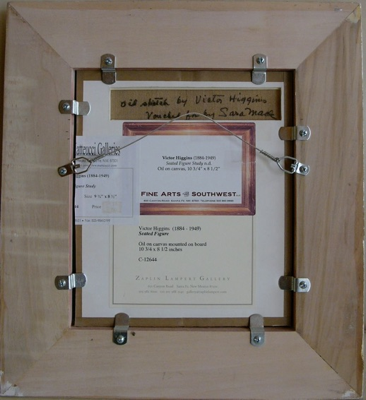 Victor Higgins "Untitled", Figure Study of a
Pueblo Indian Woman, Oil on canvas laid down
on board, 11" by 8", circa 1930's-40's
A powerful modernist portrait study by the brilliant Taos Society of Artists painter, Victor Higgins (1884-1949). This painting uses the same model sitting in the same chair placed on the same hooked floor rug as several other Higgins studies of similar figures pictured in Dean Porter's authoritative book, "Victor Higgins, An American Master", (The Snite Museum of art, University of Notre Dame,1991).
The painting is unsigned, but has been authenticated on the verso by Victor Higgins' first wife, Sara (Higgins) Mack. It is in excellent original condition. The painting is framed in a white gold-gilded Modernist-style frame by Goldleaf Framemakers of Santa Fe.
Price available upon request