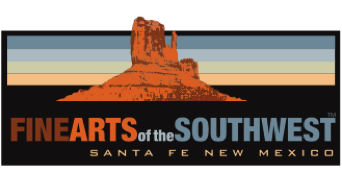 © 2010-2021 by Fine Arts of the Southwest, Inc. All rights reserved.
Unauthorized reproduction or use is strictly prohibited by law.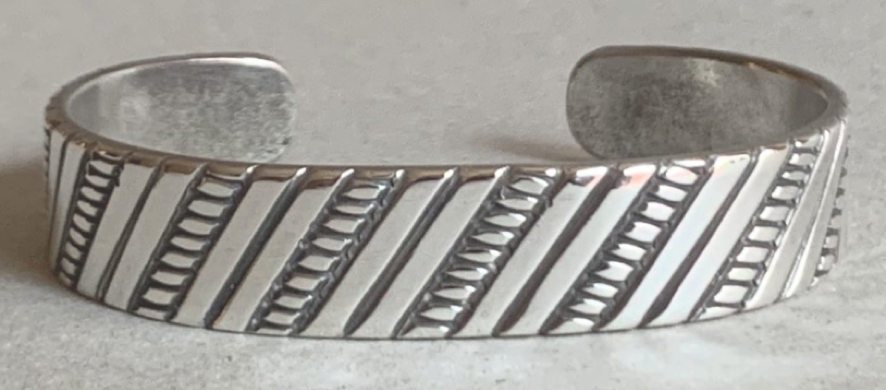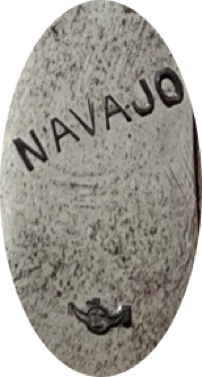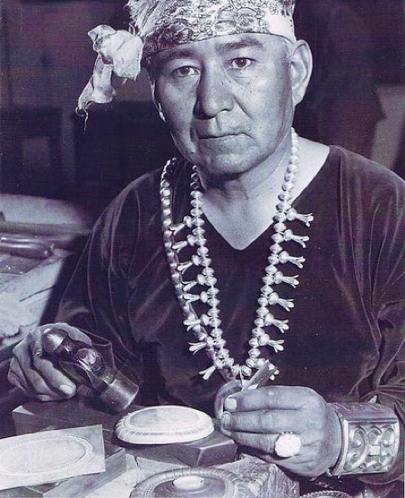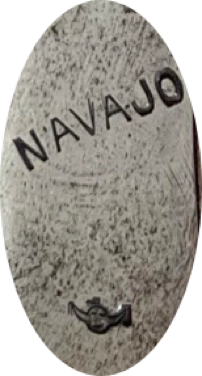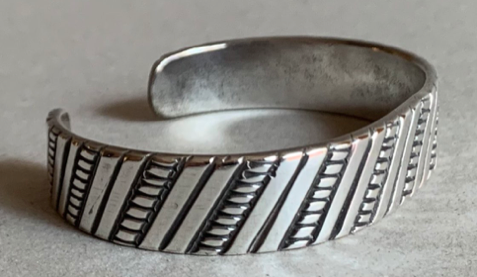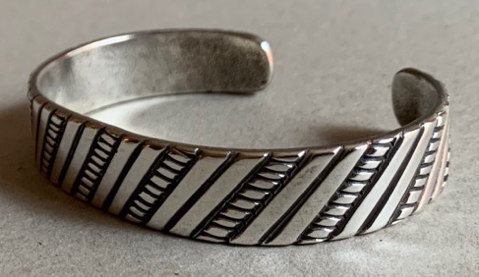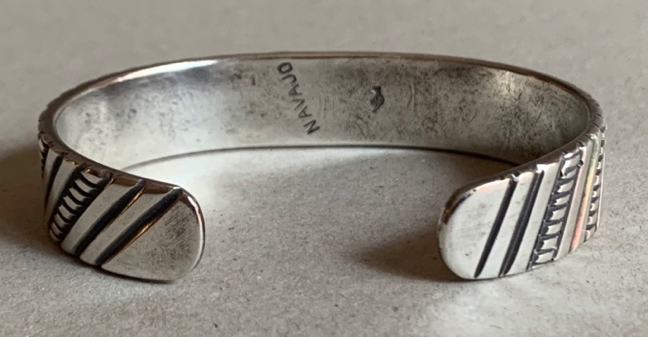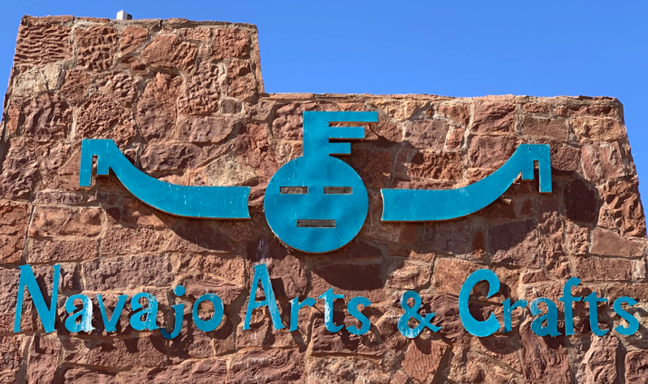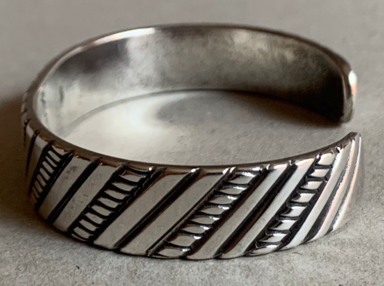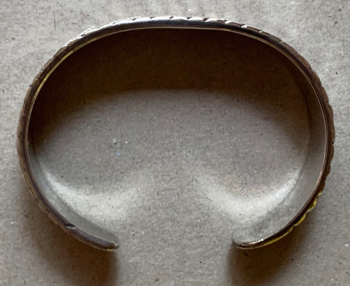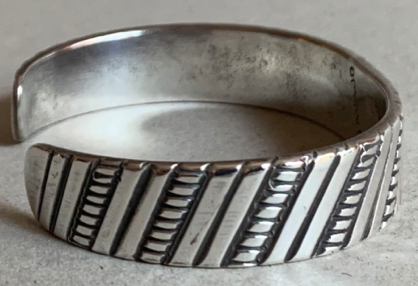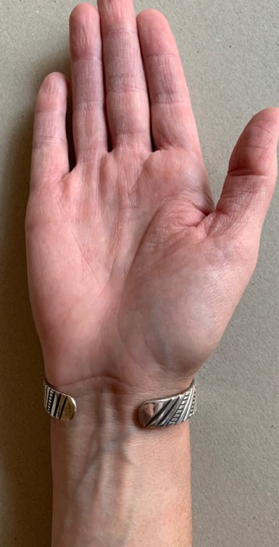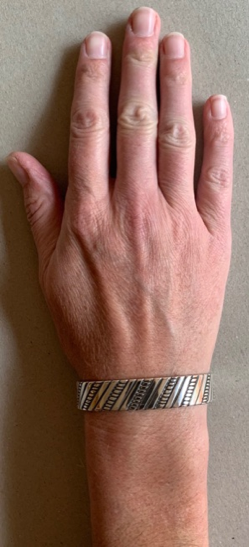 An extremely well-made vintage Navajo
ingot-silver Modernist-style narrow cuff bracelet by The Navajo Arts and Crafts Guild, c.1940's
What we have here is another exceptionally well-crafted and strikingly modern design from the famed
jewelers of the Navajo Arts and Crafts Guild (NACG). They were a veritable all-star team of silversmiths led by their outstanding leader and influential teacher, Navajo silversmith Ambrose Roanhorse (1904-1981).
The Navajo Guild beginning in the early 1940's very quickly established a well-deserved reputation for making exceptional quality traditionally-crafted Navajo jewelry with a decidedly modernist design sensibility. This bracelet is crafted of cast ingot-silver and features a unique and unusual design with a repeating continuous pattern of parallel diagonal chisel, filed and stamped designs all the way around the shank, These are very elegantly and expertly done in keeping with the Guild's design philosophy which emphasized the use of traditional craftsmanship and methods and restrained streamlined all-silver designs and this piece shows this ethic off perfectly. To read more about The Navajo Arts and Crafts Guild, please click here.
Navajo Guild Founder, Ambrose Roanhorse at his bench, c. 1940's
The bracelet measures 1/2" in width all the way around tapering in very slightly at the end terminals.
The bracelet's interior circumference end-to-end is 5 13/16" with a 15/16" gap between the terminals for a total interior circumference of 6 3/4". It weighs a very comfortable 41 grams or 1 1/2 ounces. The bracelet is in excellent original condition and has a wonderful bright whitish color to the silver that is characteristic of cast ingot-silver pieces. The bracelet is properly and nicely marked on the interior with the word "Navajo" and the Navajo Arts and Crafts Guild's "Horned Sun" insignia.
If you appreciate beautifully and traditionally-crafted Navajo silverwork and you admire a streamlined elegant classic presentation this is definitely a piece for you to consider. This bracelet would look equally wonderful worn by a woman or by a man. It's at once historic, modern, eminently wearable and completely compelling.
Price $1,950
The Navajo Arts and Crafts Guild is still in operation today.
Here is its outlet in Cameron, Arizona.