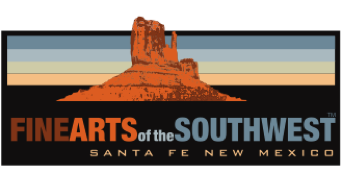 © 2010-2022 by Fine Arts of the Southwest, Inc. All rights reserved.
Unauthorized reproduction or use is strictly prohibited by law.

An exceptionally well-crafted large vintage
Navajo silver cuff bracelet with highly-detailed repousse and stampwork, c. 1930's
One of the most distinctive and elaborate Navajo cuff bracelets we have ever seen. It is abundantly clear that the unknown Navajo silversmith who made this bracelet was a great master although we will never know his name. It also looks like he was having a mighty good time making this exuberantly fashioned piece.
The large central repoussed button design and the eight smaller ones that surround it are perfectly and precisely executed as is the detailed, profuse stampwork which completes the amazingly complex design.
The bracelet is on a larger scale and it measures 1 13/16" in width at its widest center point tapering to 3/4" in width at the end terminals, the inner circumference end-to-end is 6 1/8", the gap between terminals is 13/16" for a total interior circumference of 6 15/16". The bracelet weighs a very comfortable and wearable 60 grams or 2 1/8 ounces.
It is in excellent original condition.
This spectacluar historic piece is guaranteed to turn heads whenever and wherever you wear it.
Price $1,850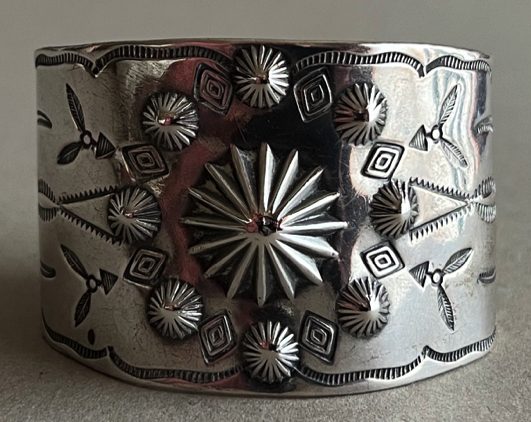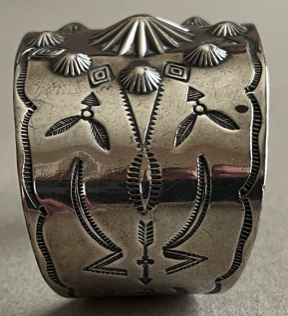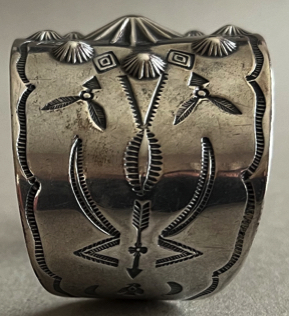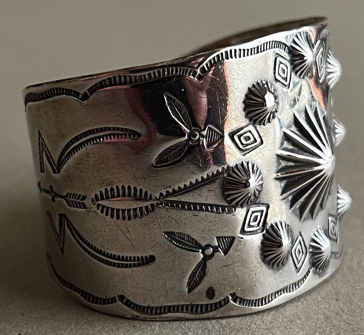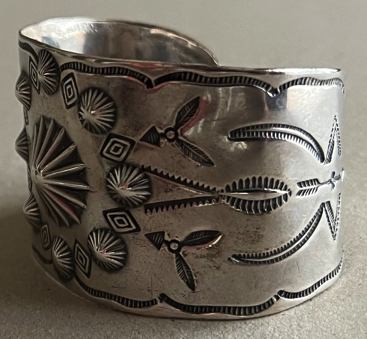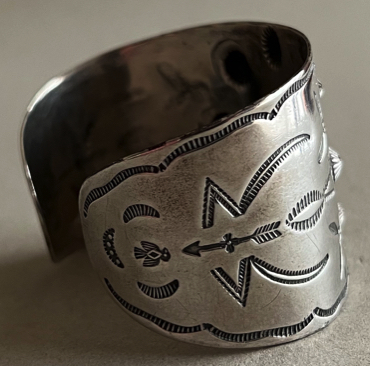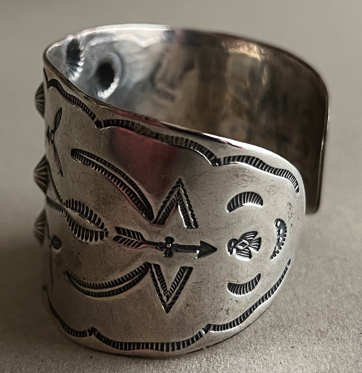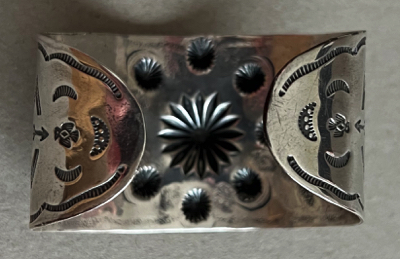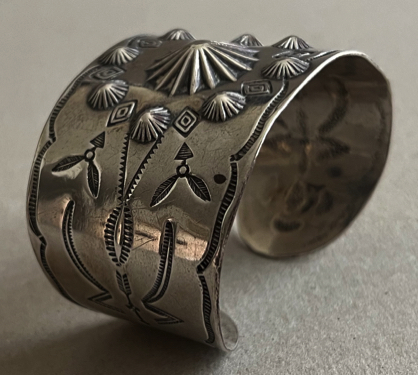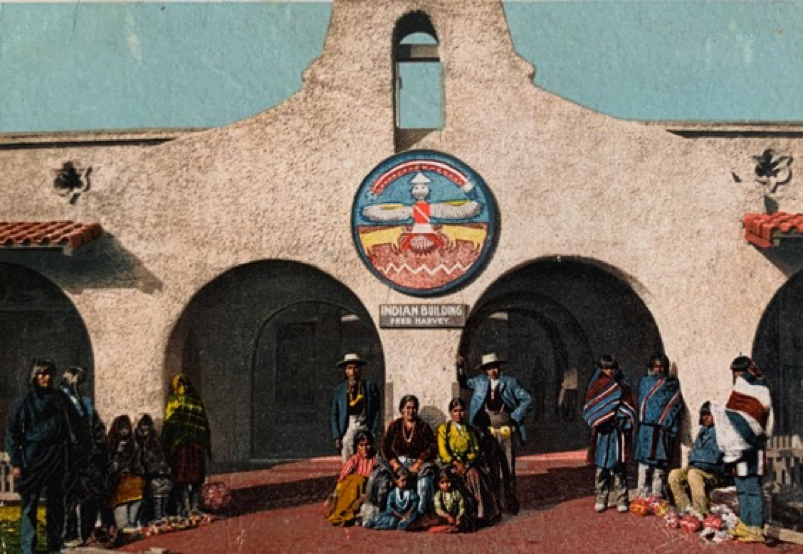 At left, Frederick Henry Harvey (1835-1901). At right, The Fred Harvey Company's Indian Building at The Hotel Alvarado, Albuquerque, NM, c. 1906
Left photo source and © Wikipedia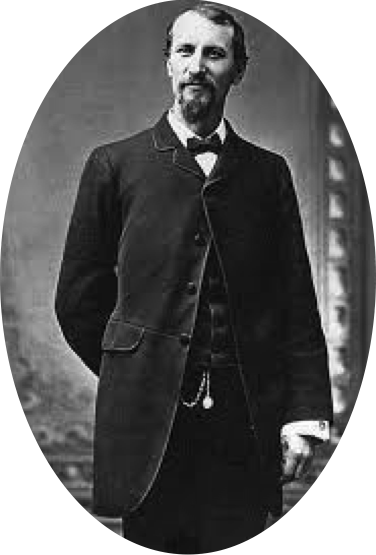 "At their peak, there were 84 Harvey Houses all of which catered to wealthy and middle class visitors alike and Harvey became known as 'The Civilizer of the West'."
Quotation source and © Wikipedia