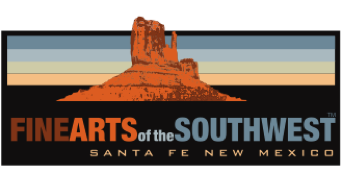 © 2010-2021 by Fine Arts of the Southwest, Inc. All rights reserved.
Unauthorized reproduction or use is strictly prohibited by law.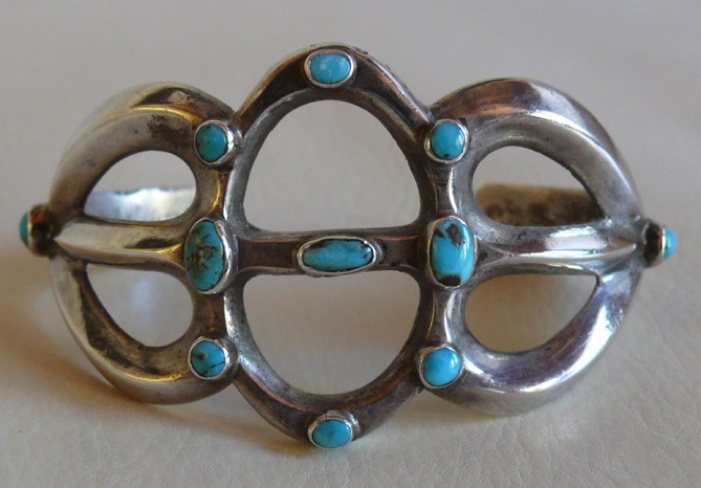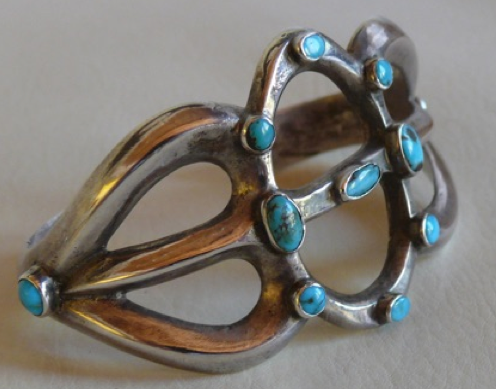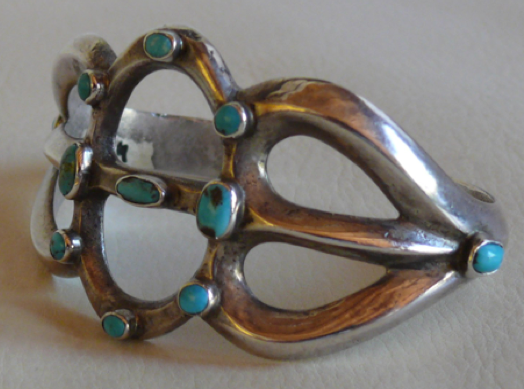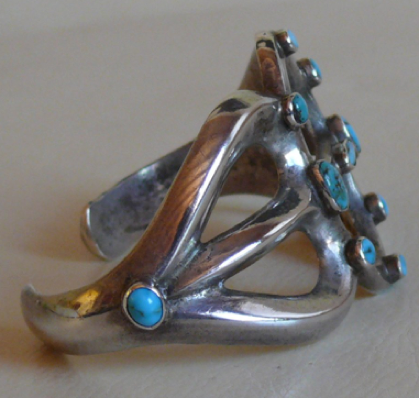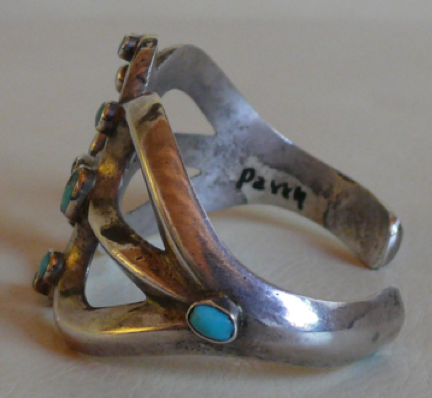 A vintage Navajo tufa-cast silver bracelet with 11 oval and round Bisbee, Arizona turquoise stones, c.1930's
A wonderful and historic piece, this bracelet precisely hits the sweet spot of successful tufa-casting which is "strength with delicacy", an extremely difficult balance to achieve and one which requires extraordinary silversmithing skill. In addition to its very high-quality open-work style casting, the bracelet features 11 striking "Bisbee Blue" arizona turquoise stones. Bisbee stones are among the finest varieties of American turquoise and these stones display a beautiful intense blue color. The stones, six of which are round and five of which are oval-shaped, are all set in old-style "foldover" silver bezels.
The oval ones measure approximately 1/4" across and the round ones are approximately 1/8" in diameter. The bracelet measures 1 5/8" in width at the widest point. The inner circumference end-to-end is 5 5/8" and the gap between terminals is 1 1/8" for a total interior circumference of 6 3/4". It weighs a very comfortable yet substantial 56 grams or 2 ounces. The bracelet is in excellent original condition. There is an old handwritten notation on the inside of the bracelet which reads "Pawn" "$18.00" followed by what is most likely a Trader's code. This is a classic, lovely and easy-to-wear historic bracelet which you might very well find yourself wanting to put on every day.
Price $1,400