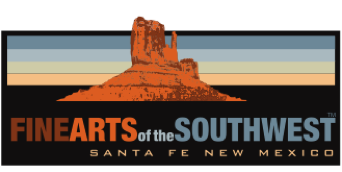 © 2010-2021 by Fine Arts of the Southwest, Inc. All rights reserved.
Unauthorized reproduction or use is strictly prohibited by law.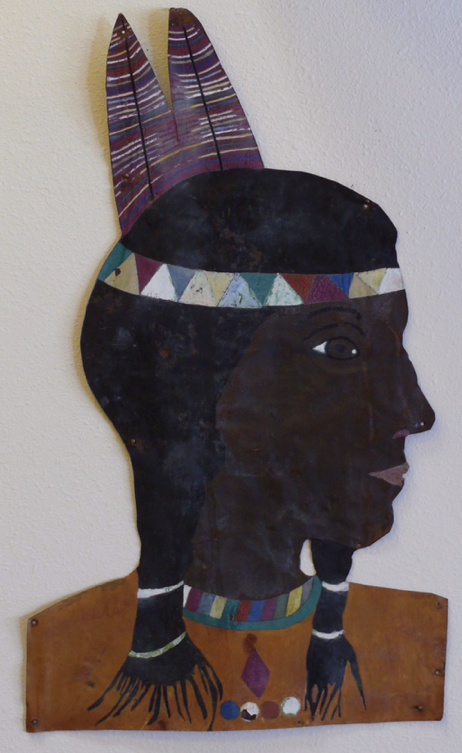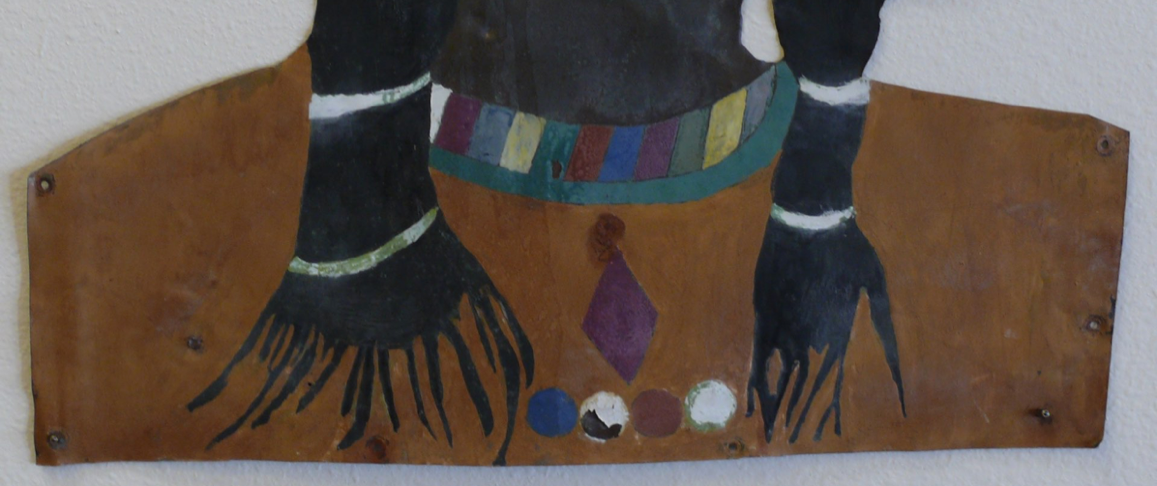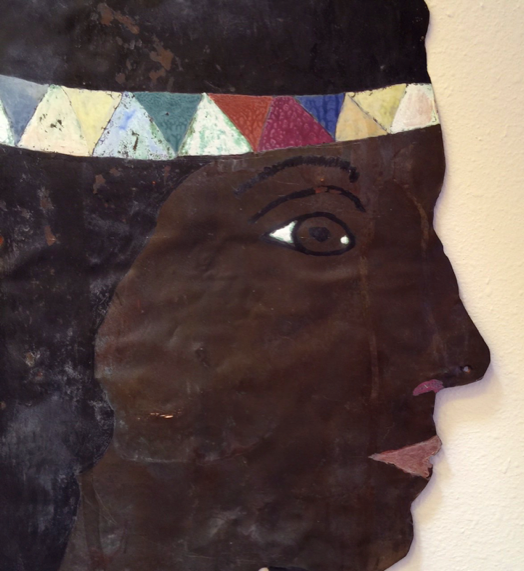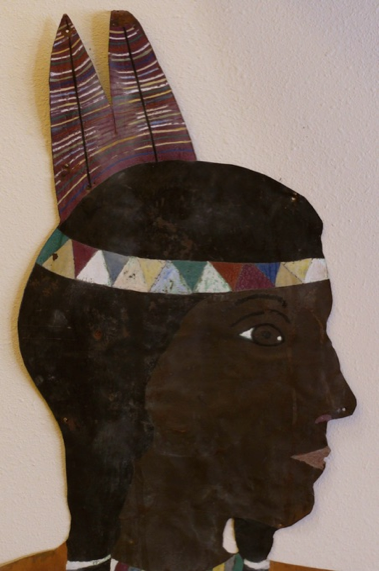 A vintage painted copper Native American-themed Folk Art trade sign, circa 1920's-30's
This absolutely wonderful folk art sign of a Native American Indian was skillfully made by an extremely talented anonymous folk artist. The sign's beautiful shape, its fine detailing, sensitive, expressive painting and unique color palette are all quite extraordinary. The fact that the piece was very carefully crafted from a relatively expensive sheet of copper which doesn't corrode as opposed to simply a piece of cheaper plain iron, steel or tin sheeting which does is also noteworthy and it points to a likely outdoor usage for the sign and an artist who had access to better quality materials.
The sign measures 34" in height and it is 21" in width at its widest point. It is in generally excellent original condition, particularly for its age, with only a couple of dings and minor paint losses and staining.
Where this sign might have originally hung or for whom it was made is fascinating to speculate upon but it will most likely forever remain a mystery as will the gender of the figure which could easily be a man or woman depending upon how one looks at it. What an interesting story this piece could tell if only it could speak, but in a way it already does and it does so most eloquently in our opinion. This sign is a fantastic and unusual piece of historic, uniquely American Folk Artistry.
Price $2,800