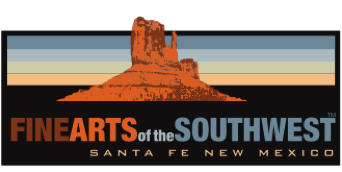 © 2010-2022 by Fine Arts of the Southwest, Inc. All rights reserved.
Unauthorized reproduction or use is strictly prohibited by law.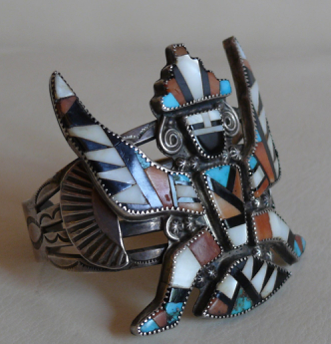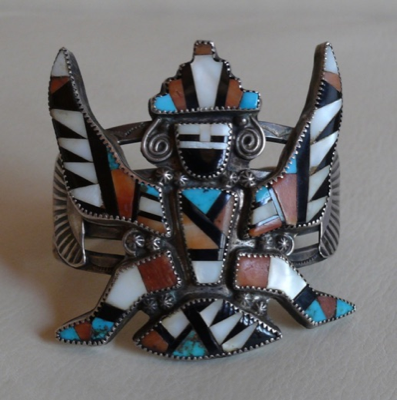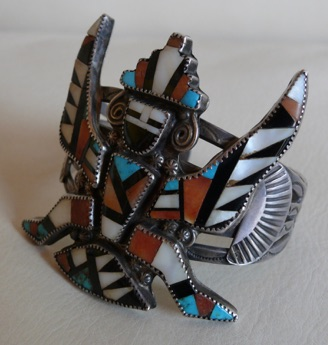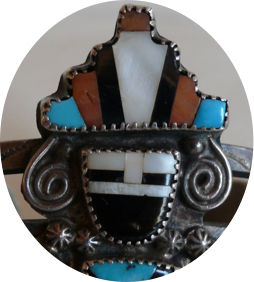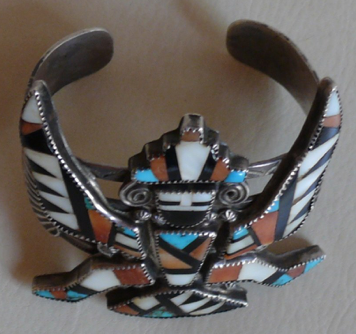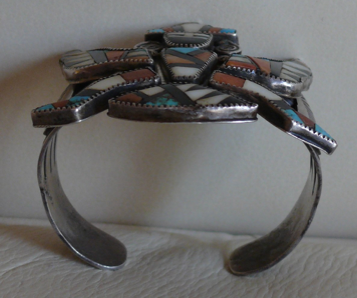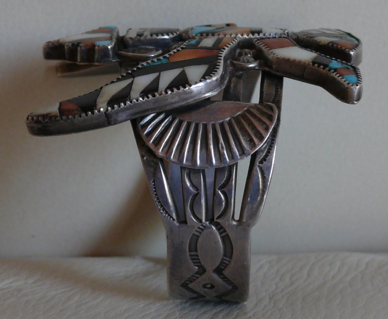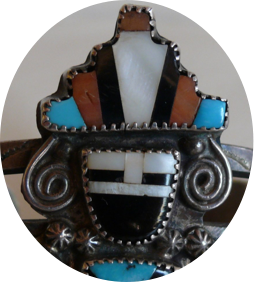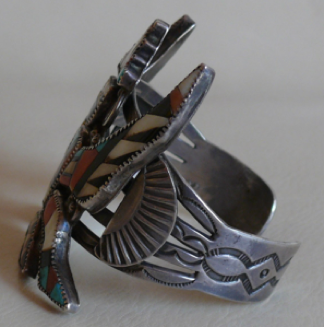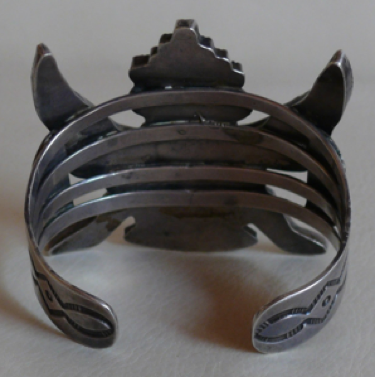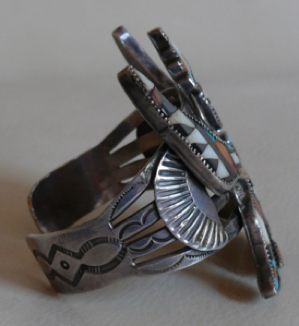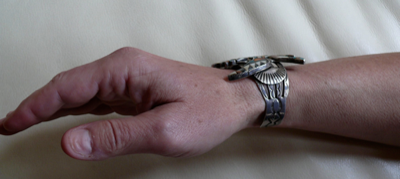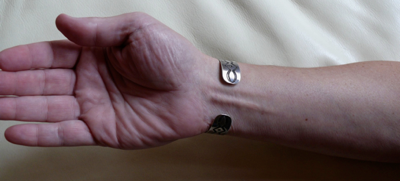 A fantastic, vintage Zuni inlaid-silver
"Knifewing" bracelet, c.1930's-40's
This is one of the most interesting and dramatic pieces of inlaid Zuni jewelry that we have ever seen. this stunning Knifewing God bracelet is a true tour de force of superior craftsmanship and design. Made by a major and extremely-accomplished artist, possibly the great Teddy Weahkee, most likely as a custom order for an important trading post such as C.G. Wallace's famous post at Zuni Pueblo.
this bracelet is a wonderful cross-cultural artwork standing at the precise intersection of traditional Pueblo craftsmanship and early 20th Century American tourist travel culture. The design is simply superb here with a marvelous and dramatic sense of scale and proportion. The craftsmanship is outstanding, the stone-on-stone inlays of black jet, white shell, turquoise and orange spondylus are complex and intricate, perfectly-cut, precisely-matched and set into finely-serrated silver bezels, the silverwork is most finely and sensitively done
with subtle curvatures which make the piece fit and feel extremely comfortably for such a large-scale bracelet.
The bracelet's inlaid Knifewing face measures 2 1/2" by 2 1/2". The bracelet's interior circumference end-to-end is
5 7/8" and the gap between the terminals is 15/16" for a total inner circumference of 6 13/16". It weighs a substantial, yet very comfortable 57 grams or 2 ounces. The stones and silver are in excellent original condition.
We unconditionally guarantee that you will instantly turn heads everywhere you go wearing this exceptional piece.
Price $4,250