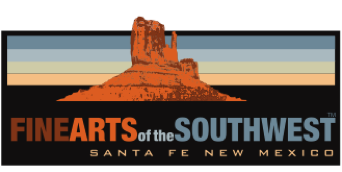 © 2010-2021 by Fine Arts of the Southwest, Inc. All rights reserved.
Unauthorized reproduction or use is strictly prohibited by law.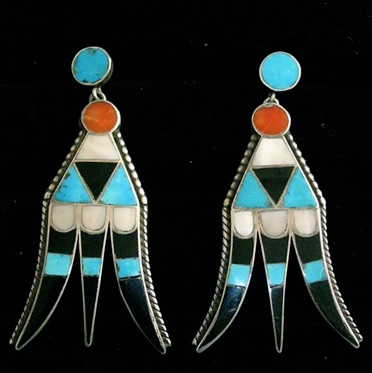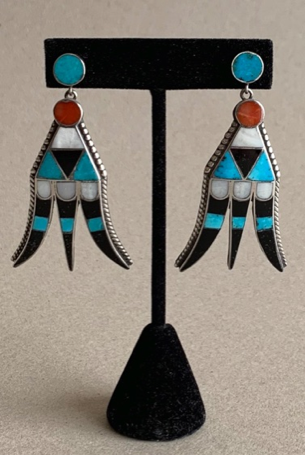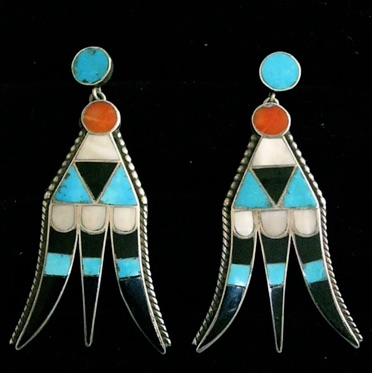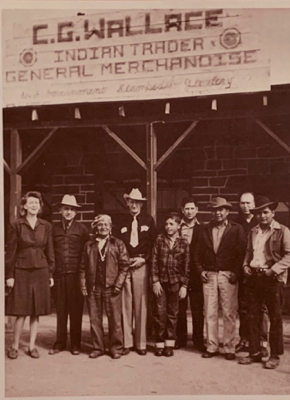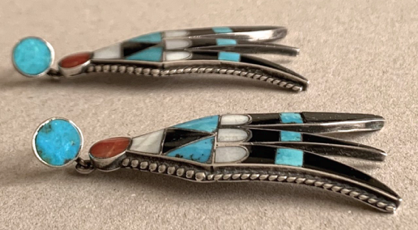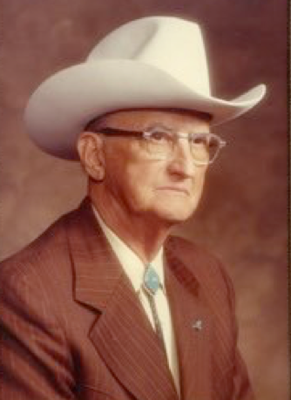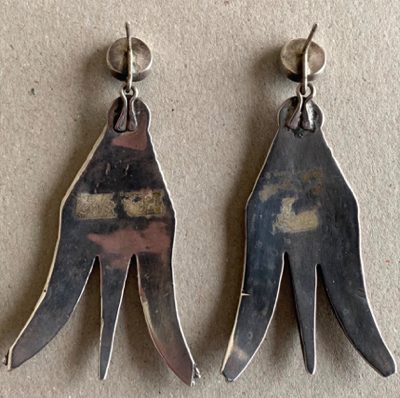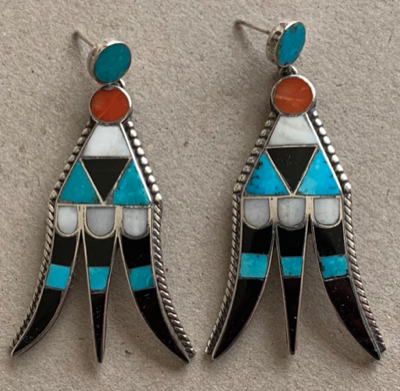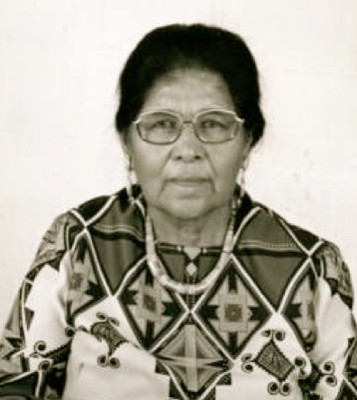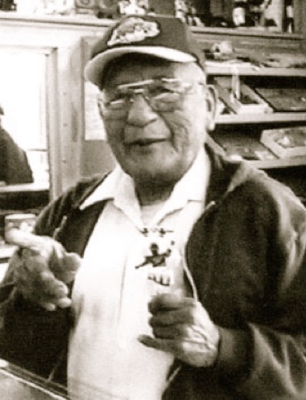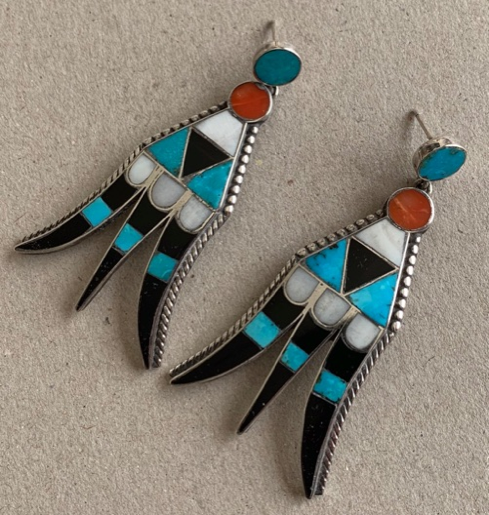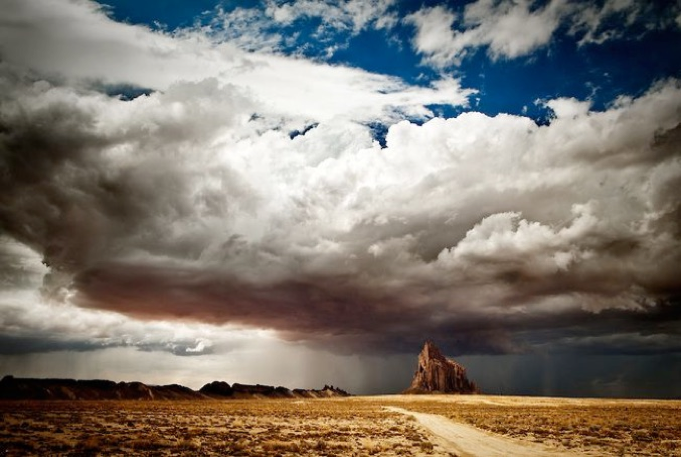 An exceptionally striking pair of vintage
Zuni Pueblo channel-inlaid silver earrings, c.1930's-40's
These are precisely the sorts of unique and wonderful pieces that get people so excited about vintage Zuni Pueblo inlaid silver jewelry. This absolutely stunning pair of Zuni inlaid silver earrings are gorgeously channel inlaid with a variety of lovely stones; blue turquoise, red coral, white shell and black jet. There are two basic types of Zuni inlay. In channel style inlay as in these earrings, the individual pieces of stone are separated by thin silver channels while in stone to stone inlay the stones are immediately adjacent to each other. In these channel inlay earrings, there are no less than 18 individual pieces of stone in each earring arranged in a wonderful stylized clouds and rain design which simulate in their shapes the long sweeping sheets of dark rain falling down from the white clouds and the turquoise sky above.
Like many of the finest pieces of Zuni jewelry made during this time period, it is extremely likely that these earrings originated in C.G. Wallace's famous Zuni Pueblo trading post where a host of the finest Zuni and Navajo silversmiths worked making high-end jewelry pieces for Wallace's discriminating clientele across the country and around the world. Artists such as Leo Poblano and Daisy Hooee, John Gordon Leak and Eddie Beyuka were major parts of the Wallace trading enterprise and any one of these outstanding quality artists could easily be the maker of these earrings although we will never know for certain.
Charles Garrett (C.G.) Wallace, c. 1920's
The C.G. Wallace Trading Post at Zuni Pueblo, c. 1920
The earrings are just impeccably crafted having a very precious almost hand-carved feel to them. They are very slightly domed in shape giving them an attractive arcing curved profile. Too, they are also very nicely flared outwards from top to bottom. The earrings also have a very finely stamped silver border running all the way
around their outside perimeters which accentuates the stone inlays perfectly like a fine silver "frame". The earrings are fairly sizable, measuring an impressive 2 1/2" in length and 1 3/8" width at their widest points. They weigh a comfortable to wear 10 grams or 3/8 ounce each and are secured to the ear with post closures. The earrings are in excellent original condition with no cracked, loose or missing stones. There is the slight remnant residue of what appears to have been old yellow paper stickers, possibly labels from a trading post on the back of the earrings.
These earrings are a lovely and precious depiction of the life-giving nourishing rain in the dry Southwest desert landscape, one of the most precious and significant parts of Pueblo life and ceremony. These earrings are at once exceedingly beautiful, fashionable and historically and culturally significant. That's quite a lot to ask for and
get from a pair of earrings.
Price $2,100
At left, artist Eddie Beyuka, at right, artist Daisy Hooee Poblano.
Left photo source and © Adobe Gallery, Santa Fe. Right photo by Lee Marmon, source and © University of New Mexico
Summer monsoon rainstorm over Shiprock, western New Mexico.
Photo source and © Pinterest