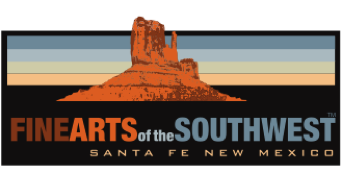 © 2010-2021 by Fine Arts of the Southwest, Inc. All rights reserved.
Unauthorized reproduction or use is strictly prohibited by law.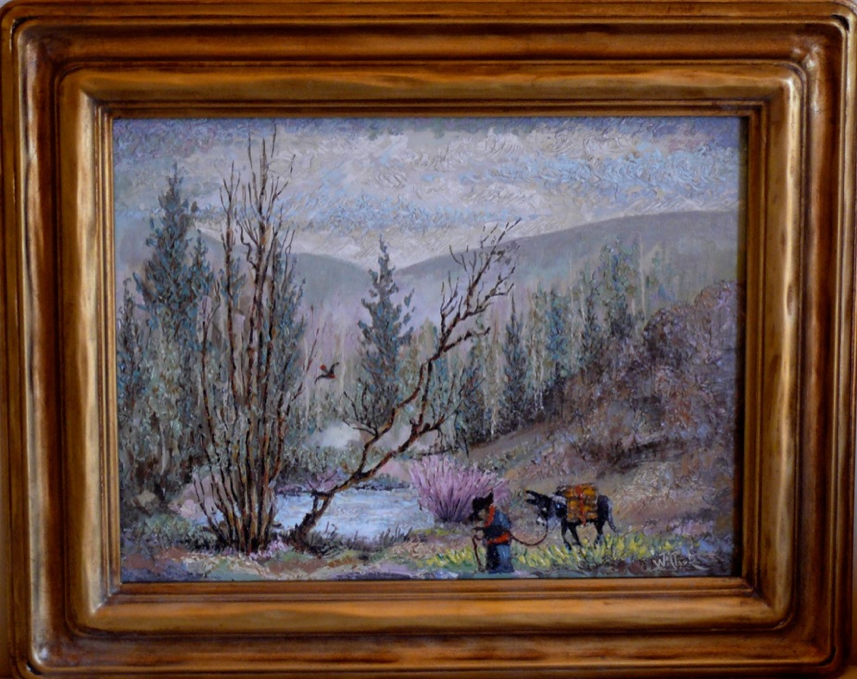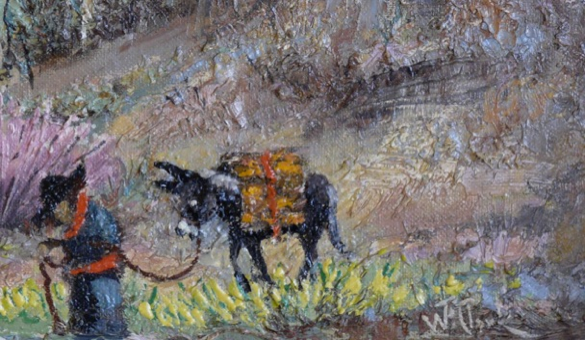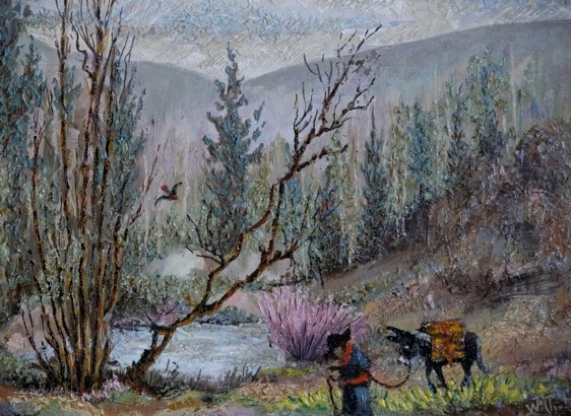 "Untitled, Sangre de Cristo Mountains"
by Willard Clark, circa 1940's-50's
The talented Santa Fe artist, Willard Clark (1910-1992) is now best known for his iconic Santa Fe etchings but his original artistic training was as a painter. And though his paintings are far less common than are his etchings, they are beautiful and highly evocative. This pastoral scene of a woodcutter and his burro in the Sangre de Cristo mountains outside santa Fe measures 12" by 16" and is painted in oil on artist's board in vibrant colors with a fine, thick impasto.
It is signed "WClark" at the lower right and is in excellent original condition. It is framed in a hand-carved, gold-metal leaf, period-style Taos frame by Goldleaf Framemakers of Santa Fe.
Price $3,600