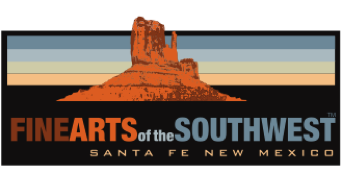 © 2010-2023 by Fine Arts of the Southwest, Inc. All rights reserved.
Unauthorized reproduction or use is strictly prohibited by law.
A beautiful historic Hopi Polychrome pottery
small dish by Zella Cheeda, c. 1950's
This is a beautiful and very well-made pottery dish by one of the finest Hopi potters of the 20th Century. Zella Cheeda or "Antelope Woman" (1901-1997) who was from the Sichomovi Village on the Hopi First Mesa. She is not as well known as some of her colleagues, but her work is nonetheless stunning and not all that easy to come by.
The design of this dish is a stylized adaptation of an ancient Hopi Sikyatki Period (1375-1625 A,D,) bird form rendered in bold black, red and stippled black paint. The design is powerful and beautifully accentuates the round shape of the dish with circular concentric stylized bird and feather tail forms, All in all, it's a lovely and quite memorable graphic presentation on a dish which has been very finely formed, beautifully stone polished and nicely high-temperature coal fired as the great Hopi pottery Matriarch, Nampeyo and the ancient Sikyatki Period (1375-1625 A.D) Hopi potters did centuries before her.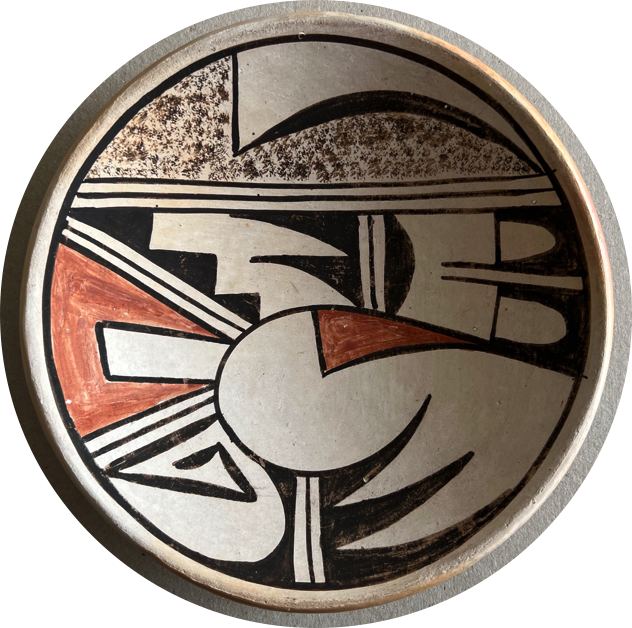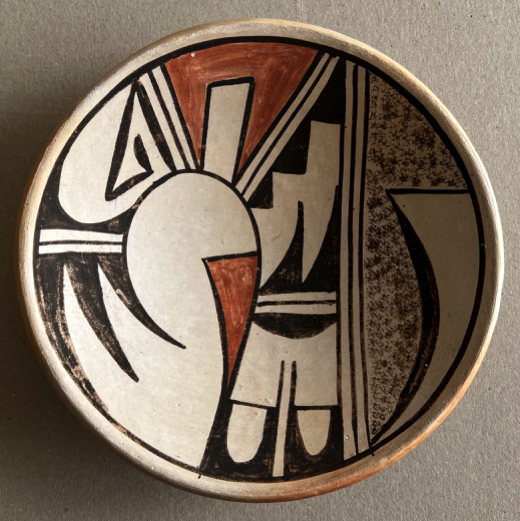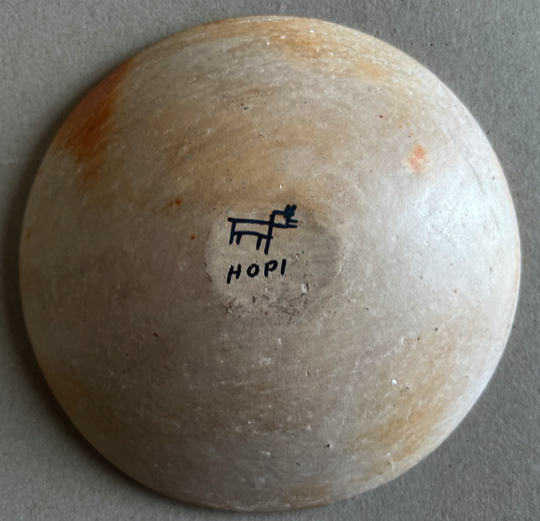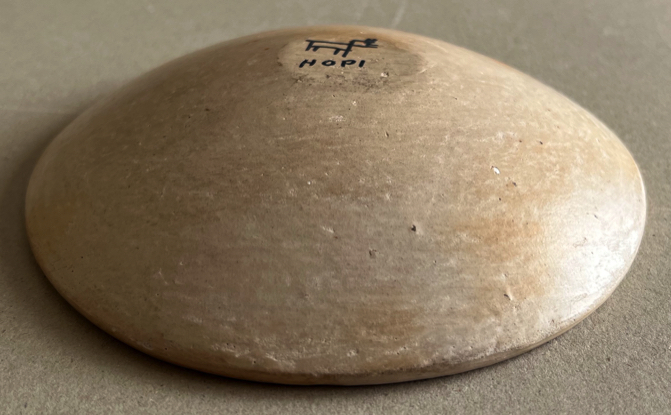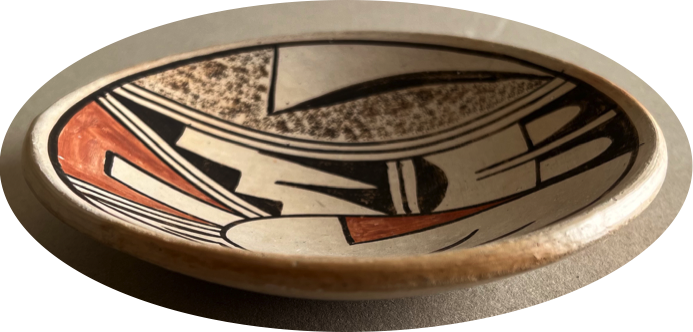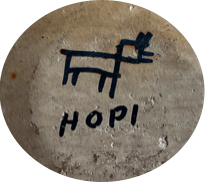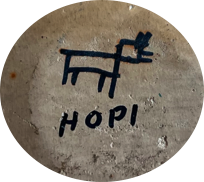 The dish measures a very nicely-sized 5 7/8" in diameter and is 1 1/4" in height. It is in remarkable original condition especially so given its around 70 years of age. There are no cracks, no chips, no serious abrasions and a thorough examination of the vessel under Ultraviolet light reveals no evidence of restoration or overpainting. The dish is properly signed on the bottom with Zella Cheeda's characteristic signature of a standing antelope figure and is also marked "Hopi".
This sweet small dish is a wonderful and historic piece which would be a beautiful and distinctive
complement to any collection.
Price $675