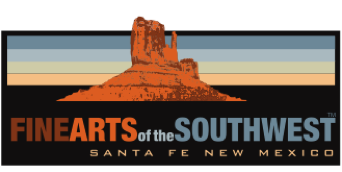 © 2010-2021 by Fine Arts of the Southwest, Inc. All rights reserved.
Unauthorized reproduction or use is strictly prohibited by law.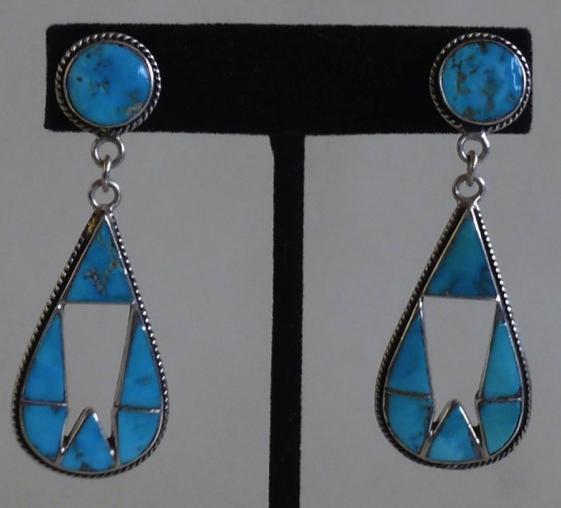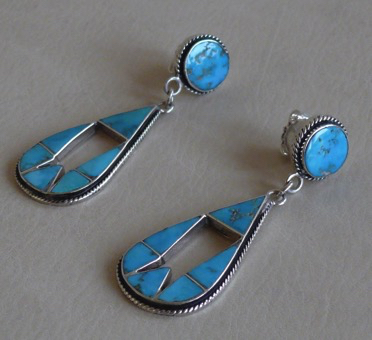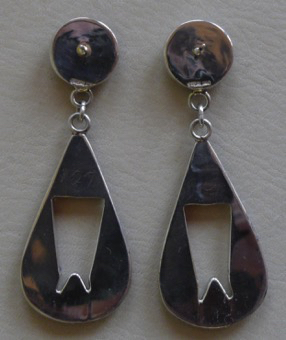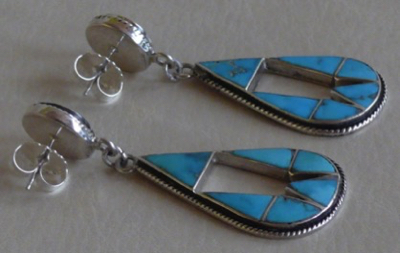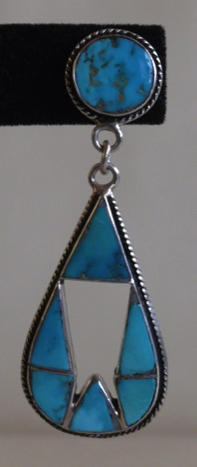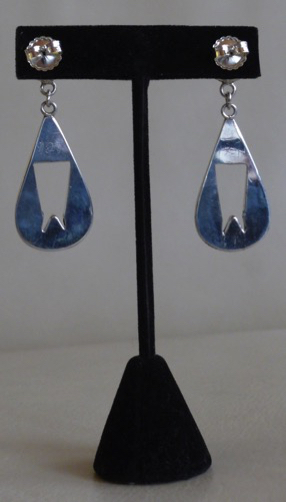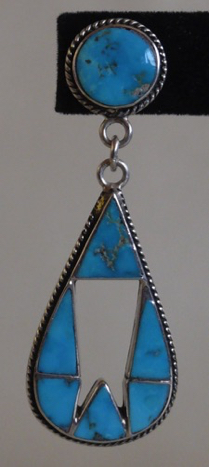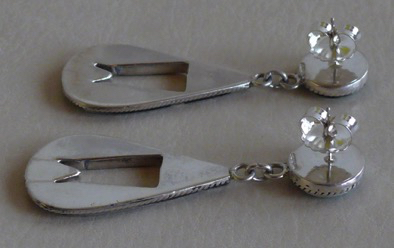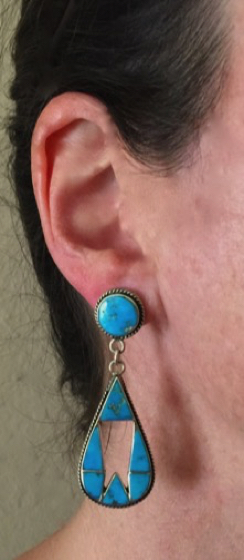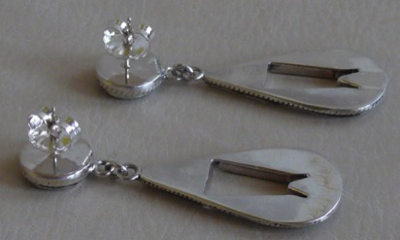 An exceptionally fine pair of Zuni channel-inlay
silver and turquoise dangle earrings, c.1940's-50's
These wonderful earrings are simply gorgeous; they are beautifully designed and precisely-crafted, the vivid blue turquoise, which appears to us to be from the famed Morenci Mine in Arizona, is perfectly highlighted by the bright silver settings and fine silver channel inlays between the stones. The unknown Zuni silversmith who made these was a master of his craft. The details here are remarkable; the dramatically-shaped and meticulously made cutout windows in the center of the earrings, the extremely fine twisted silver wire surrounds on the top and bottom parts of the earrings and the seven perfectly matched and cut turquoise stones in each of the earrings.
The level of quality and craftsmanship here indicates to us that it is very likely these earrings were made at one of the top-level Indian trading posts in and around Zuni Pueblo in this time period such as C.G. Wallace and M.L. Woodard which both employed outstanding Native silversmiths and supplied them with the finest quality stones in the process of successfully catering to their high-level clientele.
The earrings are mounted on posts and they measure 2 1/2" in height and are 3/4" in width at the widest point and they weigh an extremely comfortable 9 grams or 1/4 ounce each. They are in excellent original condition. These unique and striking historic earrings would be a beautiful addition to any ears, anywhere.
Price $1,150