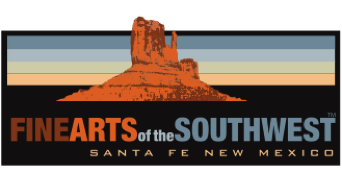 © 2010-2021 by Fine Arts of the Southwest, Inc. All rights reserved.
Unauthorized reproduction or use is strictly prohibited by law.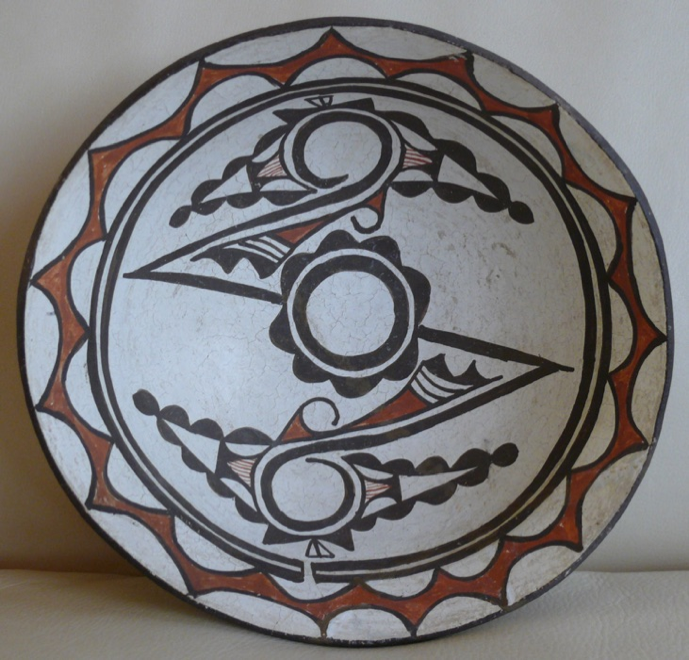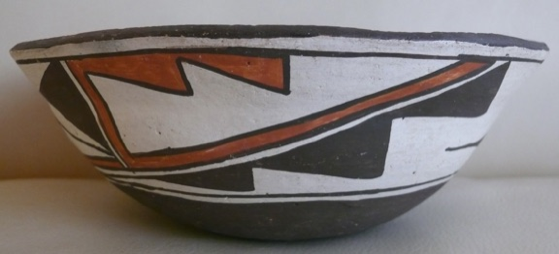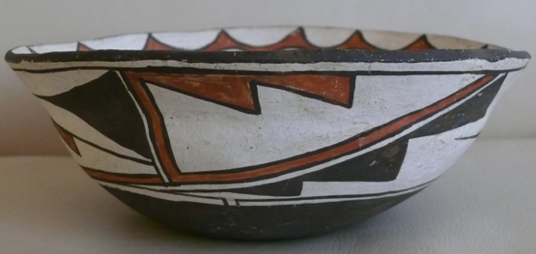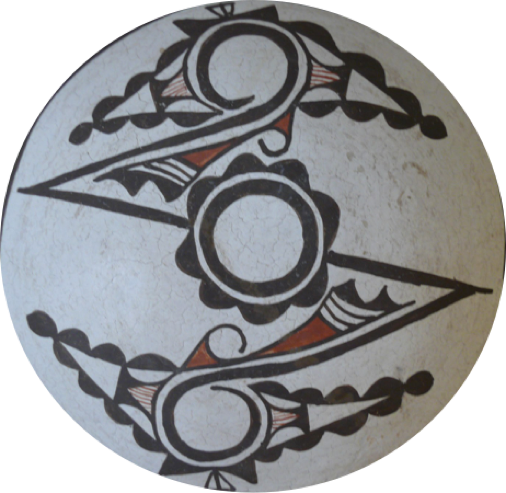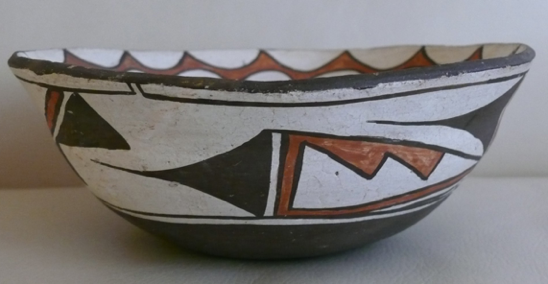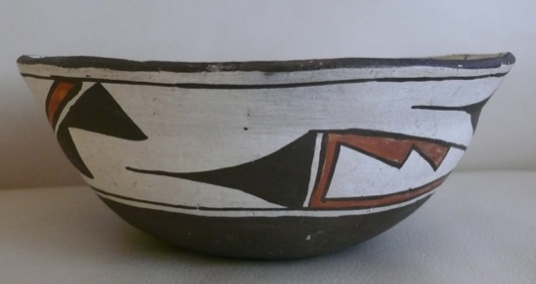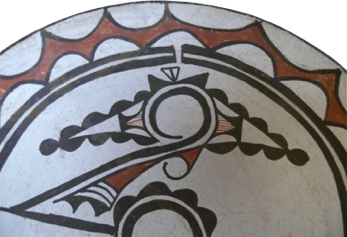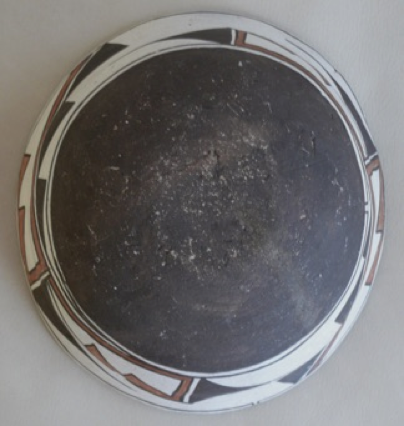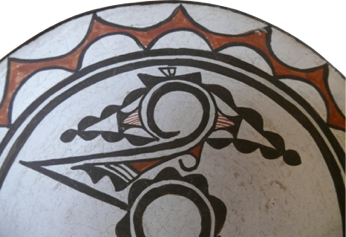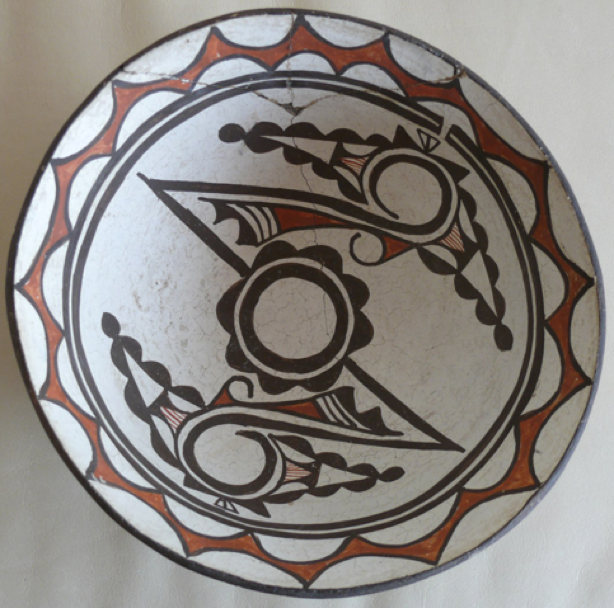 A fine historic Zuni Pueblo polychrome pottery
bowl, possibly by Nellie Bica, circa 1920's
This is a very finely-formed and most beautifully-painted Zuni pottery bowl which bears many similarities to the early work of renowned Zuni potter, Nellie Bica, before she began signing her pottery in the 1930's.
The interior of the bowl features three interconnected "rainbird" designs surrounded
by an interesting and unusual terraced design treatment around the rim. The bowl measures 8 1/2" in diameter and is 3" in height. It is in excellent condition with several professionally-restored cracks. (Please see "Before" picture below.)
Price $975