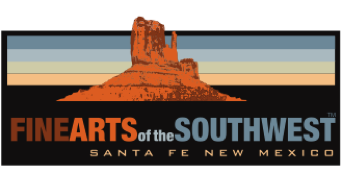 © 2010-2021 by Fine Arts of the Southwest, Inc. All rights reserved.
Unauthorized reproduction or use is strictly prohibited by law.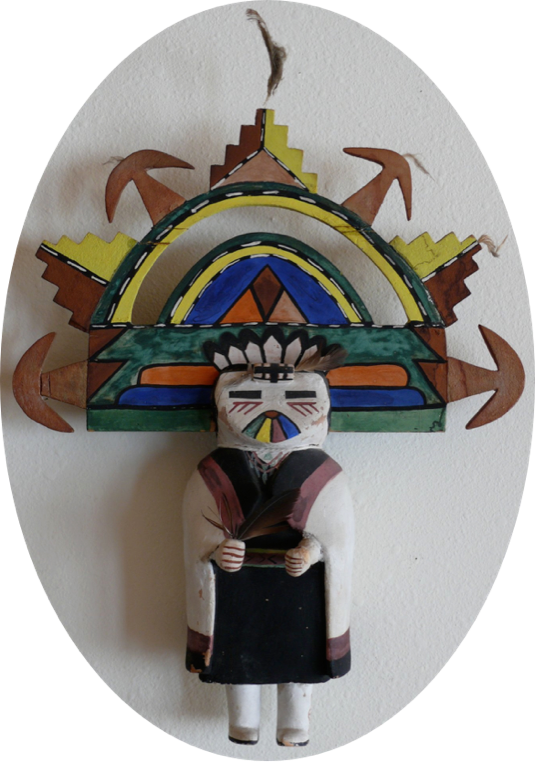 A large historic Hopi "Polikmana" (Butterfly Maiden) kachina doll, circa1940's-50's
The Polikmana or "Butterfly Maiden" is one of the most striking and dramatic of all Hopi kachina depictions and this very large-scale doll is one magnificent butterfly indeed, with a particularly powerful presence.
She stands a full 17 1/2" in height and is 15" in width at the widest point. The doll is in very good vintage condition overall, especially for its size and approximately 60-70 years of age, with repairs to several old breaks in the tableta. There are cracks to the wood on the left side of the face and along the back of the figure and some minor abrasions and staining, likely from water damage to the paint.
The doll's scale, proportions of head and body and dynamic, powerful painting style all strongly resemble the work of the famed Hopi kachina carver, James Kewanytewa (1889-1966) who was more commonly known as "Jimmy K" and this doll might very well be an unsigned piece of his work. Kewanytewa first began signing some of his dolls (and then only reluctantly) at the urging of some Southwestern museum curators in the late 1940's and from then on until his death in 1966, he still made many unsigned pieces.
This is an outstanding and extremely visual doll which would be a credit to any private or museum collection.
Price $5,900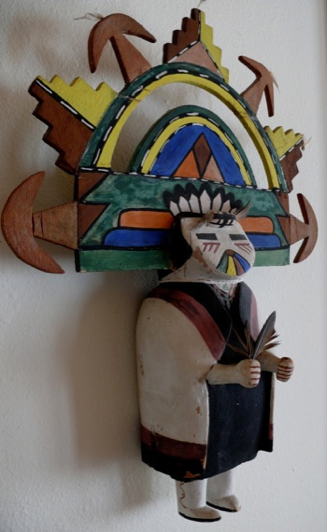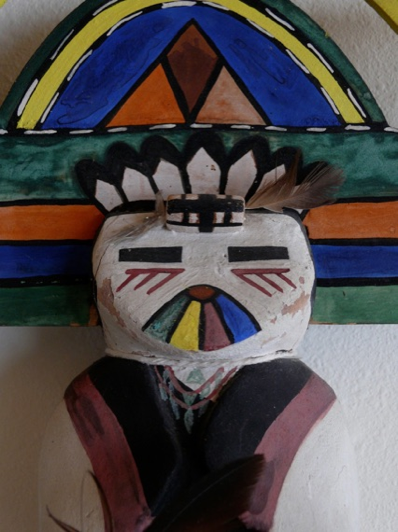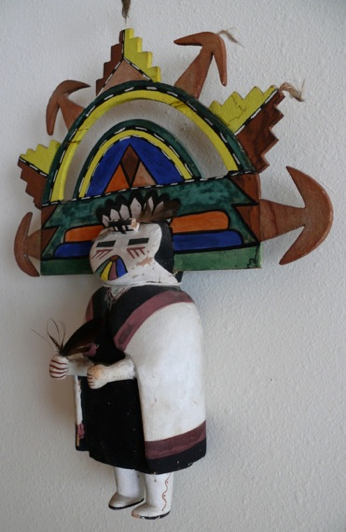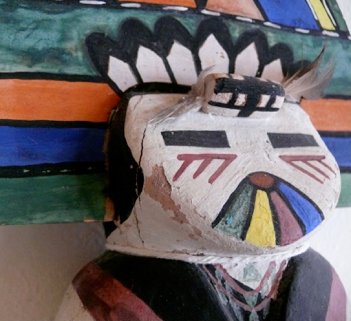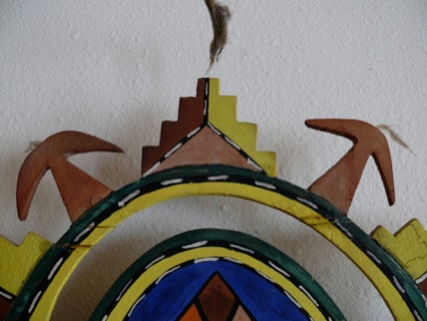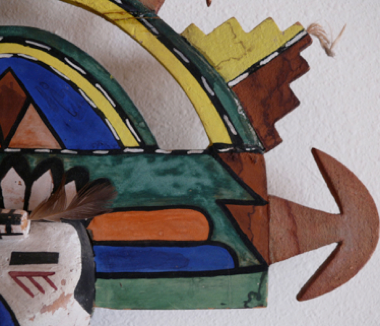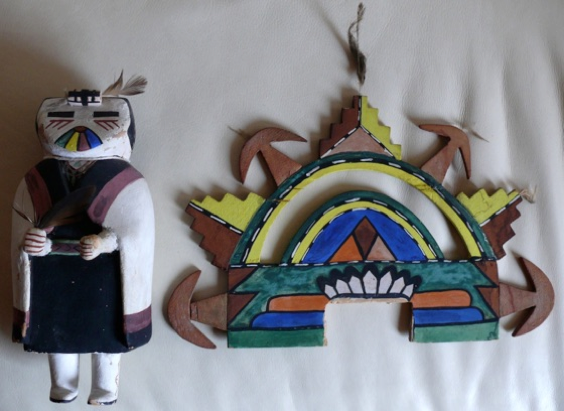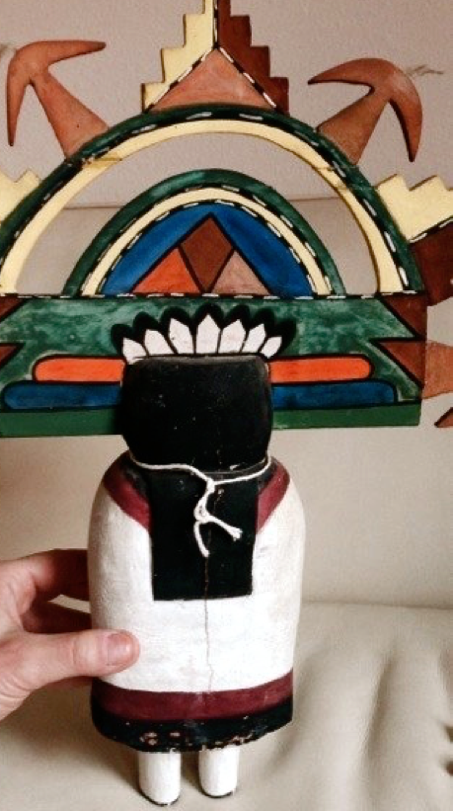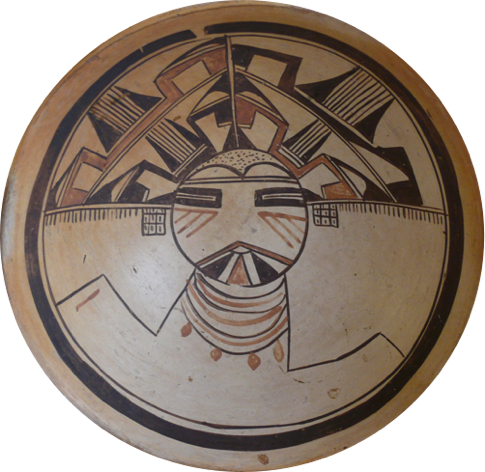 Historic hopi bowl with a "Polikmana" kachina image
by Nampeyo of Hano, c. 1910-1915. 8 1/4" diameter.